If we go as per trend you will notice that recently current affairs proportion has been increasing in prelims exam of UPSC Civil Services and State Civil Services. Not only the number of questions is increasing but also the depth of those questions are increasing. This means you now need to study in depth of the topic you find in Current affairs.
This is why we have made CrackitToday App – It is a General Knowledge MCQ Practice App which has both Static GS and Current Affair Quiz.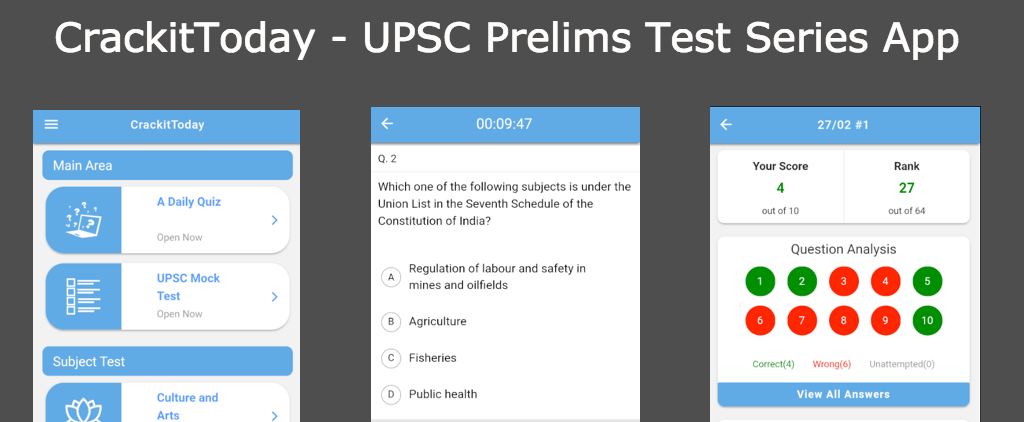 Crackittoday posts daily updated high-quality current affair quiz which will help everyone preparing for USPC or State civil service examinations.
You can use this app daily and practice new current affairs questions every day.
CrackitToday is an Android application for UPSC IAS Aspirants. Here are some of its Features.
Attempt 20 questions daily quiz every day.
Randomly updated Subject-based test for better practice.
UPSC Mock Test with negative marks
All India Ranking System for all the test
Detailed explanation for each question
Many more..
You can download the app from the Google Play Store it's Free.