World Food Programme (WFP) : Suspended Food Aid To Ethiopia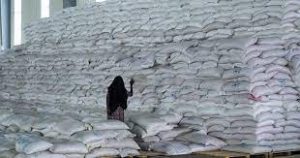 World Food Programme (WFP) suspended food aid to Ethiopia after the diversion of supplies.
World Food Programme (WFP) is the leading humanitarian organization saving lives and changing lives, delivering food assistance in emergencies and working with communities to improve nutrition and build resilience.
It was founded in 1961.
Founded by: Food and Agriculture Organization (FAO) and United Nations General Assembly (UNGA)
Headquarter: Rome, Italy.
The WFP has no independent source of funds; it is funded entirely by voluntary donations.
It is governed by the WFP Executive Board, which consists of 36 Member States and provides intergovernmental support, direction and supervision of WFP's activities.
Head is an Executive Director, who is appointed jointly by the UN Secretary-General and the Director-General of the Food and Agriculture Organization of the United Nations.