Leaders' Summit On Climate: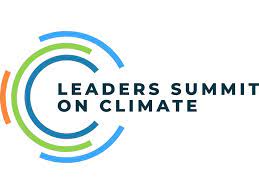 The Leaders' Summit on Climate was convened by the US President virtually.
40 world leaders, including the Prime Minister of India, were invited to the event to underscore the urgency of stronger climate action.
This summit is seen as a key milestone on the road to the United Nations Climate Change Conference, Conference of the Parties 26 (COP 26) in November 2021 in Glasgow, Scotland.
India-US Clean Energy Agenda 2030 Partnership:
It is a joint climate and cleans energy initiative of India with the US.
It will demonstrate how the world can align swift climate action with inclusive and resilient economic development, taking into account national circumstances and sustainable development priorities.
Objective:

Mobilize investments, demonstrate clean technologies and enable green collaborations in India that could also create templates of sustainable development for other developing countries.

Two Main Tracks of the Initiative:

The Strategic Clean Energy Partnership.
The Climate Action and Finance Mobilization Dialogue.
India's Stand :
India was already doing its part and that the country's per capita carbon emissions are 60% lower than the global average.
Commitment:
India's ambitious renewable energy target of 450 GW by 2030.
Despite its development challenges, India has taken many bold steps on clean energy, energy efficiency, afforestation, and biodiversity.
India is among the few countries whose NDCs are 2°C compatible.
Emphasized its encouragement of global initiatives such as the International Solar Alliance and the Coalition for Disaster Resilience Infrastructure.