Substitute For Single-Use Plastics: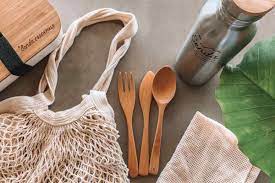 IISc researchers find a way to substitute for single-use plastics.
By combining non-edible oils and cellulose extracted from agricultural stubble, the researchers made biodegradable, multi use polymer sheets.
This can make a substitute for single-use plastic that can, in principle, help mitigate the problem of accumulating plastic waste in the environment.
In 2019, the Union government in a bid to free India of single-use plastics by 2022, had laid out a multi-ministerial plan to discourage the use of single-use plastics across the country.
A government committee has identified the single use plastic (SUP) items to be banned based on an index of their utility and environmental impact.
It has proposed a three-stage ban:

The first category of SUP items proposed to be phased out are plastic sticks used in balloons, flags, candy, ice-cream and ear buds, and thermocol that is used in decorations.
The second category, proposed to be banned from July 1, 2022, includes items such as plates, cups, glasses and cutlery such as forks, spoons, knives, straws, trays; wrapping and packing films used in sweet boxes; invitation cards; cigarette packets; stirrers and plastic banners that are less than 100 microns in thickness.
A third category of prohibition is for non-woven bags below 240 microns in thickness. This is proposed to start from September next year.