India Plastics Pact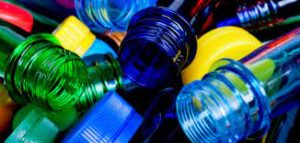 The India Plastics Pact, the first in Asia, will be launched in September in collaboration with Confederation of Indian Industries (CII) and World Wide Fund for Nature (WWF).
Recently, a report published on closing the plastic circular Gap, suggested that there is a dire need to make large scale global interventions to manage plastic waste.
The Plastics Pacts are business-led initiatives and transform the plastics packaging value chain for all formats and products.
The Pacts bring together everyone from across the plastics value chain to implement practical solutions.
The India Plastics Pact is an ambitious, collaborative initiative that aims to bring together businesses, governments and NGOs across the whole value chain to set time-bound commitments to reduce plastics from their value chains.
While the India Plastics Pact will be active in India, it will link globally with other Plastics Pacts.
The Pact will develop a road map for guidance, form action groups composed of members, and initiate innovation projects.
Members' accountability is ensured through ambitious targets and annual data reporting.
The vision, targets and ambition of the India Plastics Pact are aligned with the circular economy principles of the Ellen MacArthur Foundation's New Plastics Economy.
The Pact aims to transform the current linear plastics system into a circular plastics economy that will:

Reduce the use of problematic plastics,
Retain valuable materials in the economy for use in other products,
Generate jobs, investment and opportunities in the plastics system in India.

It aims to promote public-private collaborations that enable solutions to eliminate the plastics we do not need, bring innovation to packaging design, and to capture the value of the plastics we use.