Daily Current Affairs for Government Exams:
Today Current Affairs: 10th January 2020 for UPSC IAS exams, State PSC exams, SSC CGL, State SSC, RRB, Railways, Banking Exam & IBPS, etc
Contents:
Pravasi Bhartiya Diwas.
World Hindi Day.
Curative petition.
Green Credit scheme.
Video-based Customer Identification Process (V-CIP):
MILAN 2020.
10% economic reservation in government jobs and admission to educational institutions.
Nepalese language Seke.
Zero Budget Natural Farming.
Annual Crime in India Report 2018.
Residential builder finance with buyer guarantee' (RBBG) scheme.
India's Energy Policy Report.
Supreme Court: Access to Internet-a fundamental right.
Year-End Review report of Energy Sector
Other important current affairs.
1. Pravasi Bhartiya Diwas: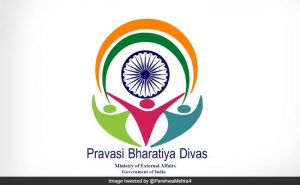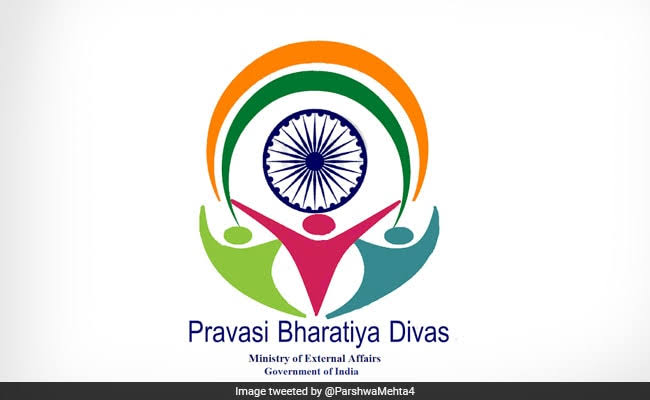 Indian embassies in different countries celebrated Pravasi Bhartiya Diwas.
About:
Pravasi Bharatiya Divas (PBD) is celebrated on 9th January every year to mark the contribution of the Overseas Indian community in the development of India.
January 9 was chosen as the day to celebrate this occasion since it was on this day in 1915 that Mahatma Gandhi returned to India from South Africa, led India's freedom struggle and changed the lives of Indians forever.
Pravasi Bharatiya Divas (PBD) Convention is celebrated once in every two years to strengthen the engagement of the overseas Indian community with the Government of India and reconnect them with their roots.
During the Convention, selected overseas Indians are also honored with the prestigious Pravasi Bharatiya Samman Award to recognize their contributions to various fields both in India and abroad.
2. World Hindi Day: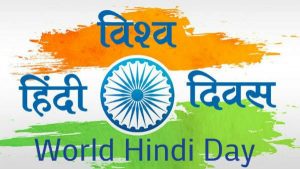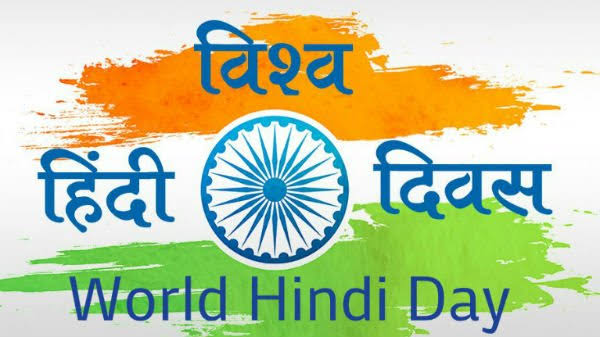 World Hindi Day is being celebrated on January 10.
About:
The day is commemorated every year with the objective to promote the use of Hindi language abroad. Special functions are being organized to mark the occasion.
On this day in 2006 the First World Hindi Conference was organized in Nagpur with the aim to promote the language worldwide and since then every year 10th January is being observed as the World Hindi Day.
Ministry of External Affairs and Indian Missions abroad are observing the day annually.
3. Curative petition: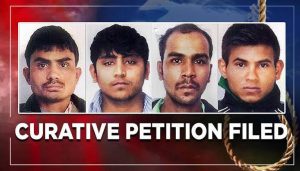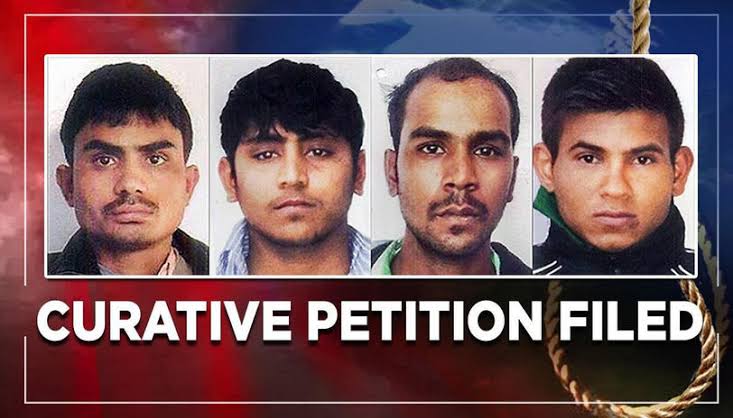 Curative petitions have been filed in the Supreme Court by two convicts in the Nirbhaya case. The petitions come just days after a Delhi sessions court scheduled the execution of the four convicts at Tihar Jail on January 22.
What is the curative petition?
It is the last judicial resort available for redressal of grievances in court which is normally decided by judges in-chamber. It is only in rare cases that such petitions are given an open-court hearing.
The concept of the curative petition was first evolved by the Supreme Court of India in the matter of Rupa Ashok Hurra vs. Ashok Hurra and Anr. (2002)where the question was whether an aggrieved person is entitled to any relief against the final judgment of the Supreme Court, after the dismissal of a review petition.
The Supreme Court in the said case held that in order to prevent abuse of its process and to cure gross miscarriage of justice, it may reconsider its judgments in the exercise of its inherent powers.
For this purpose, the Court has devised what has been termed as a "curative" petition.
4. Green Credit Scheme: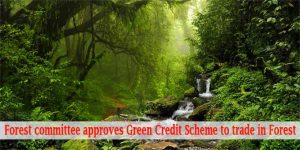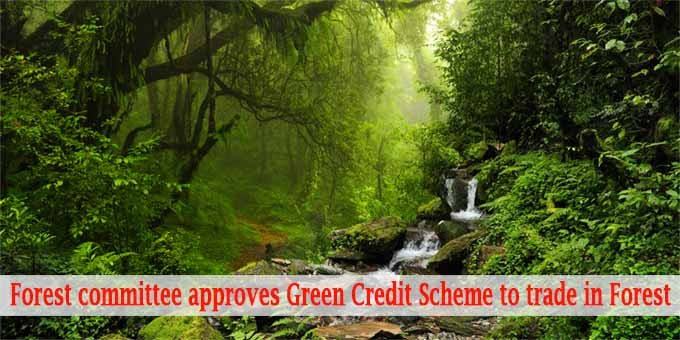 Forest Advisory Committee has approved the implementation of the Green Credit scheme.
Key features of the scheme:
It allows "forests" to be traded as a commodity.
It allows the Forest Department to outsource one of its responsibilities of reforesting to non-government agencies.
The scheme allows agencies, they could be private companies, village forest communities, to identify land and begin growing plantations.
After three years, they would be eligible to be considered as compensatory forest land if they met the Forest Department's criteria.
An industry needing forest land could then approach the agency and pay it for parcels of such forested land, and this would then be transferred to the Forest Department and be recorded as forest land.
The participating agency will be free to trade its asset, which is a plantation, in parcels, with project proponents who need forest land.
5. Video-based Customer Identification Process (V-CIP):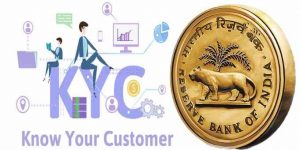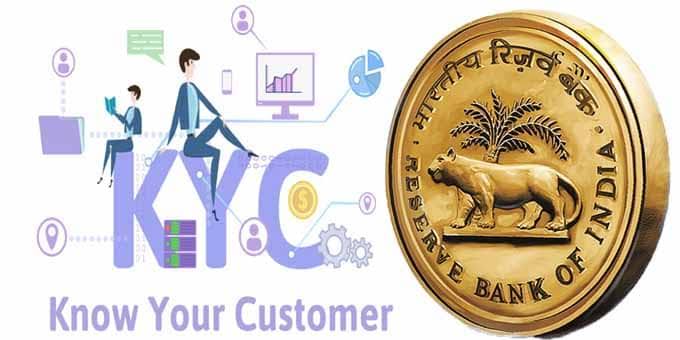 The RBI has amended the Know Your Customer (KYC) norms allowing banks and other lending institutions regulated by it to use Video-based Customer Identification Process (V-CIP), a move which will help them, onboard customers, remotely
About:
RBI has decided to permit video-based Customer Identification Process (V-CIP) as a consent-based alternate method of establishing the customer's identity, for customer onboarding with a view to leveraging the digital channels for Customer Identification Process (CIP) by regulated entities (REs).
The regulated entities will have to ensure that the video recording is stored in a safe and secure manner and bears the date and time stamp.
6. MILAN 2020: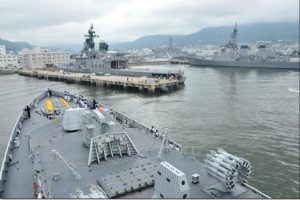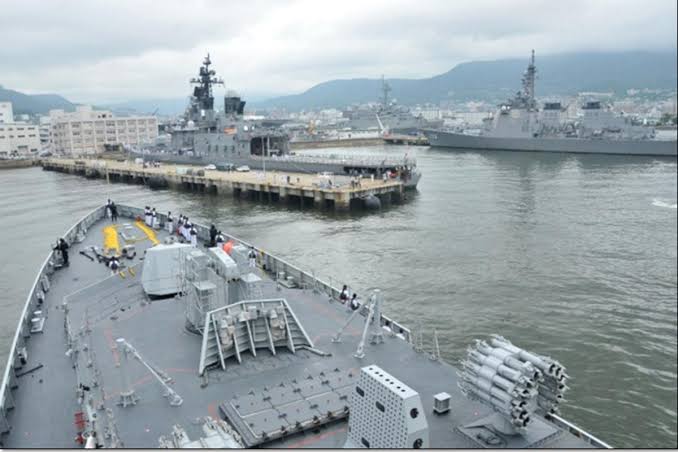 It will be held in Visakhapatnam in March 2020.
About MILAN 2020:
MILAN stands for Multilateral Naval Exercise.
It is a multilateral naval exercise aimed to enhance professional interaction between friendly foreign navies and learn from each other's strengths and best practices in the maritime domain.
Of the 41 navies invited, confirmations from over 30 navies have been received towards their participation in MILAN 2020.
7. 10% economic reservation in government jobs and admission to educational institutions.
Recently, the Centre informed the Supreme Court that it would be the States' prerogative to provide a 10% economic reservation in government jobs and admission to educational institutions.
The State governments concerned are to decide whether or not to provide reservation to the Economically Weaker Section (EWS) in appointment to State government jobs and admission to State government educational institutions, as per provisions of the newly inserted Articles 15(6) and 16(6) by the Constitution 103rd Amendment Act, 2019.
This comes as a response to a Public Interest Litigation (PIL) that seeks the Supreme Court's intervention to implement the 10% EWS quota in Tamil Nadu and Karnataka without disrupting the existing reservation framework, which covers the Scheduled Castes (SC), Scheduled Tribes (ST), Backward Classes (BC) and Most Backward Classes (MBC).
The 10% reservation prescribed by the Amendment Act is in addition to the existing reservation. It nowhere affects or infringes anybody's fundamental rights to equality instead gives rights of equal participation and representation to the EWS.
Centre informed the Supreme Court that it has no role in deciding the reservation policy of any state government. The concerned state governments have to decide the reservation under Articles 15(6) and 16(6).
8. Nepalese language Seke has just 700 speakers around the world:


According to the Endangered Language Alliance (ELA), Seke is one of the over 100 indigenous languages of Nepal.
In recent years, Seke has been retreating in the face of Nepali, which is Nepal's official language and is considered to be crucial for getting educational and employment opportunities outside villages.
The last year, 2019, was the International Year of Indigenous Languages, mandated by the United Nations (UN).
As per UNESCO, roughly 57 percent of the world's estimated 6,000 languages are safe, about 10 percent are vulnerable, 10.7 percent are definitely endangered, about 9 percent are severely endangered, 9.6 percent are critically endangered and about 3.8 percent of all languages are extinct since 1950.
As per the Endangered Languages Project (ELP), there are roughly 201 endangered languages in India and about 70 in Nepal.
9. Zero Budget Natural Farming (ZBNF):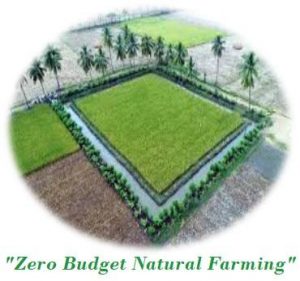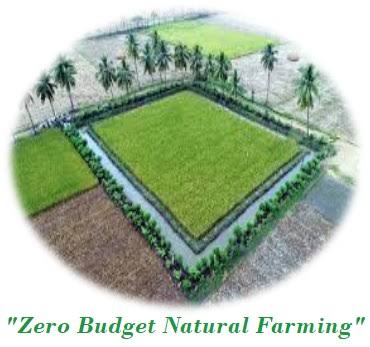 The Andhra Pradesh government has signed a Memorandum of Understanding (MoU) with German firm KfW regarding Zero Budget Natural Farming (ZBNF).
The MoU is aimed at encouraging natural farming in the State. As part it, the government has taken a loan of ₹711 crores out of the estimated amount of ₹1,015 crores earmarked for ZBNF.
What is Zero Budget Natural Farming?
It is a method of farming where the cost of growing and harvesting plants is zero.
This means that farmers need not purchase fertilizers and pesticides in order to ensure the healthy growth of crops.
It is, basically, a natural farming technique that uses biological pesticides instead of chemical-based fertilizers.
10. Annual Crime in India Report 2018: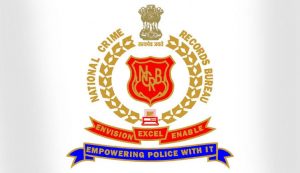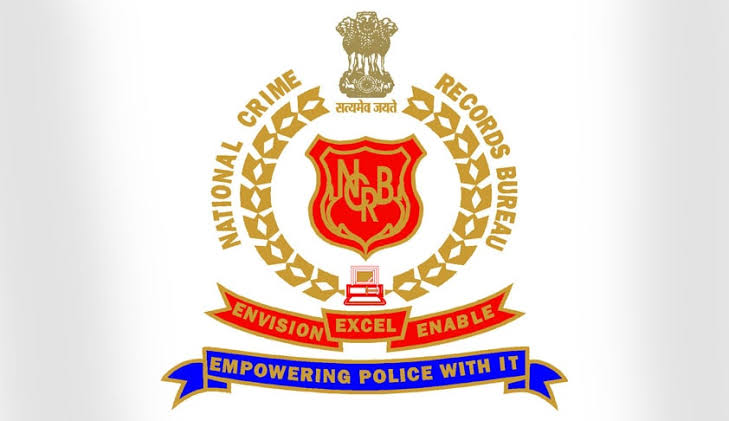 The National Crime Records Bureau (NCRB) published the annual Crime in India Report 2018. It shows the crime statistics in the country between 2017 and 2018.
NCRB has also released Accidental Death and Suicides in India 2018 report which outlines death and suicide statistics of the country.
The report shows an increase of 1.3% in the registration of cases.
The crime rate per lakh population has come down from 388.6 in 2017 to 383.5.
Crime Against Women: The rise has been observed in 2018 compared to 2017.
Uttar Pradesh topped the list followed by Maharashtra and West Bengal.
Delhi tops the list among the metropolitan cities.
Cruelty by husband or his relatives (31.9%) followed by an assault on women with intent to outrage her modesty (27.6%) constituted the major share of crimes against women.
Suicides: The total number of people who committed suicide in 2018 has increased from 2017.
The highest number of suicide victims were daily wage earners comprising 22.4% of such deaths.
Maximum of the suicides were reported from Maharashtra followed by Tamil Nadu, West Bengal, Madhya Pradesh, and Karnataka.
Farm sector workers accounted for 7.7 % of the total number of suicides in the country.
West Bengal, Bihar, Odisha, Uttarakhand, Meghalaya, Goa, Chandigarh, Daman & Diu, Delhi, Lakshadweep, and Puducherry reported zero suicides by farmers/cultivators and agricultural laborers.
Economic Offences: It includes criminal breach of trust, forgery, cheating, fraud, and counterfeiting, etc. Higher economic offenses were observed in 2018 as compared to 2017.
Uttar Pradesh accounted for the maximum number of economic offenses followed by Telangana and Bihar.
Violence due to Riots: Riot cases due to communal, political, agrarian and student issues declined but riots arising out of industrial and water disputes rose sharply.
SC/ST related crimes: The incidents registered under the Scheduled Caste and Scheduled Tribes related Acts observed a decline in 2018 from 2017.
Cyber Crimes: An increase in cybercrimes has been observed in 2018 compared to 2017.
11. Residential builder finance with buyer guarantee' (RBBG) scheme :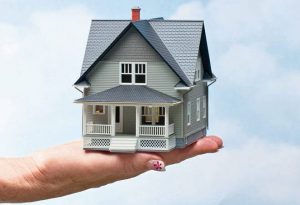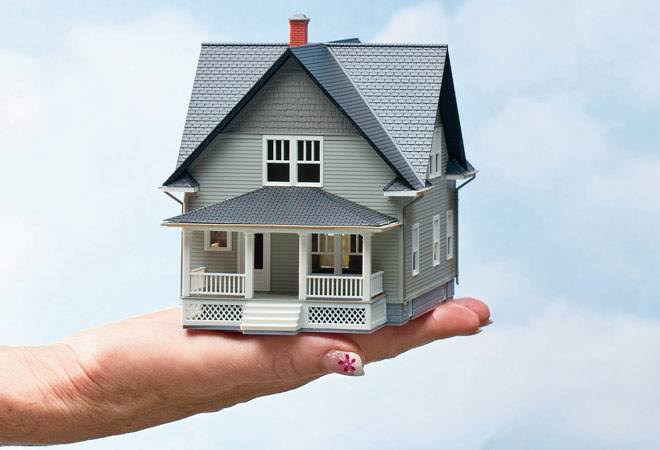 The country's largest public sector bank, State Bank of India (SBI) has announced a 'residential builder finance with buyer guarantee' (RBBG) scheme to give a push to residential sales and improve homebuyers' confidence.
About:
Under this scheme, the SBI will issue a guarantee for the completion of select residential projects to customers who have availed home loans from it. The scheme will focus on affordable housing projects priced up to 2.50 crore rupees in 10 cities initially.
Under RBBG, the guarantee would be given by the bank until the project gets the occupation certificate (OC).
The guarantee will be available for RERA registered projects and a project will be considered stuck after it crosses the RERA deadline.
12. India's Energy Policy Report:
The International Energy Agency (IEA) launched India's Energy Policy Report.
The report insisted that India should adopt its think tank NITI Aayog's National Energy Policy. IEA released its "India Report 2020", in collaboration with NITI Aayog.
Key Findings of the report:
The oil demand of India will overtake China by mid-2020. It will make India more vulnerable to supply disruption in the middle east. According to the report, the oil demand in India will reach 6 million barrels per day by 2024. It was 4.4 million barrels per day in 2017.
The report also said that India is the third-largest consumer of oil after China and the United States. Also, India imports 80% of its oil needs. Of this, 65% are from the middle east through Strait of Hormuz.
India is the fourth largest oil refiner in the world. The products mainly include diesel and gasoline.
The report said that India's plan of increasing its refining capacity to 8 million barrels per day by 2025 will make India an attractive market for investment in the refinery sector.
13. Supreme Court: Access to Internet-a fundamental right:
The Supreme Court of India said that the Right of access to the internet is a fundamental right. The Court had asked the administration of Jammu and Kashmir to review the curbs on the internet in a week.
Lately, the Indian Government had been using the internet shut down as a tool to control protests in the country against the Citizenship Amendment Bill. It was predominant in the northeastern states.
A three-member bench of the apex court heard on a batch of pleas against complete blockage of the internet in Kashmir.
Kashmir was shut out of the internet for five months now, since the abrogation of Article 370.
The bench pronounced that freedom of speech and expression and freedom to practice any business or trade over the internet is constitutionally protected under Article 19 (1).
The judgment also read that Section 144 CrPC shall not be used to suppress freedom of speech and expression.
14. Year-End Review report of Energy Sector in the Country:
Ministry of New and Renewable Energy released its year-end review. According to the report, over 150 GW of renewable energy has been installed so far in India.
India's initiatives in 2019
Under the KUSUM initiative, around 17 lakh solar-powered agricultural pumps were installed.
Phase II of Grid Connected Rooftop Solar Programme was launched. Under the program, 40,000 MW of Roof Top solar power target was set.
Under the Wind-Solar hybrid policy, 1440 MW of capacity was installed.
Second Assembly of International Solar Alliance was held.
The scheme to set up solar PV power plants in compliance with the WTO was approved. This was launched to encourage Make in India solar PV manufacturing sector
Other important current affairs:
1. A record number of migratory birds have arrived at the Nalabana bird sanctuary in Odisha. The dismantling of illegal prawn gherries inside the lake is being cited as the main reason behind the avian gathering. Gherries are areas encroached for illegal prawn cultivation inside the wetland area.
2. The Union Cabinet has approved the promulgation of Mineral Laws (Amendment) Ordinance 2020 that will amend the Mines and Minerals (Development and Regulation) Act 1957 and Coal Mines (Special Provisions) Act 2015.
Under the ordinance:
Allocation of coal/lignite blocks for composite prospecting license cum mining lease has been provided.
The requirement of previous approval in cases where the allocation of blocks was made by Central Govt has been dispensed with.
This will speed up the process of implementation of projects, ease of doing business, simplification of procedure and benefit all the parties in areas where minerals are located.
3. Sea Guardians 2020: It is a joint naval drill between Pakistan and China. The latest edition is being held in Karachi.
It is the sixth in the bilateral series. It will focus on "augmenting interoperability and strategic cooperation."
4. Activists and politicians from Goa have demanded that certain areas in wildlife sanctuaries of the state be notified as a tiger reserve.
In 2017, the State government had proposed about 500 sq km area of Mahadayi, Netravali, and Cotigao sanctuaries with some part of Bhagwan Mahaveer wildlife sanctuary to be marked as a tiger reserve. Recent deaths of four tigers in Mahadayi wildlife sanctuary has brought the demand again in the scenario.
5. The Law Ministry has said that over 1000 Fast Track Special Courts will be set up across the country for speedy disposal of cases relating to rape and Protection of Children from Sexual Offences (POCSO) Act.
6. Eminent Agricultural Scientist Dr. M S Swaminathan and well-known social worker, Dr. Gutta Muniratnam were respectively chosen as the first recipients of 'Muppavarapu Venkaiah Naidu National Award for Excellence' and 'Muppavarapu National Award for Social Service''.
7. Andhra Pradesh Chief Minister Jagan Mohan Reddy launched Amma Vodi Scheme in Chittoor. The scheme aims at benefitting school students studying in classes I to XII.
It includes both public and private schools. Under the scheme, these students belonging to Below Poverty Line will get Rs 15,000 per annum. However, the guardian or mother of the child should ensure 75% attendance of the child.
8. PM Modi is on a two-day official visit to Kolkata on January 11 and 12, 2020. During his visit, the Prime Minister will dedicate three colonial buildings to the country. During the visit, the Prime Minister will dedicate Old Currency Building, Metcalfe House, Belvedere House, and Victoria Memorial Hall. The buildings were renovated by the Ministry of Culture. The ministry is also working on developing other iconic buildings and cultural spaces in Mumbai, Delhi, Ahmedabad, and Varanasi.
9. Indian Railways announced that it will source 1000 MW of solar power and 200 MW of wind power to zonal railways by 2021-22. Also, Kashmir is to be linked with the rest of India through the railway network by December 2021.
10. 3rd Khelo India Youth Games 2020 started at Indira Gandhi Stadium in Guwahati, Assam.
11. Ladakh has won the 7th National Ice Hockey Championship Women trophy. The match was held at the Kazoo Ice Hockey Rink in Ladakh.
12. The State Bank of India's research desk has released its 'Ecowrap' report on January 09, 2020.
In its report, the SBI has lowered its GDP growth forecast for FY20 to 4.6 percent from the earlier 5 percent.
Also, the latest SBI Ecowrap report even predicted the growth rate to remain below 6 percent for the two years in a row.
13. India's leading digital payments company Paytm announced the launch of its all-in-one QR for merchants across the country. The QR code will enable the business to accept unlimited payments through Paytm Wallet, Rupay Cards and all UPI-based payment apps directly into their bank account at zero percent fee.
14. The World Bank in its "January 2020 Global Economic Prospects: Slow growth, policy challenges", report cut India's GDP growth forecast for FY 2020 to 5% from earlier 6% estimate in October 2019.
15. The Henley Passport Index 2020 was released by Henley & Partners. The report is being published every year based on the data obtained from the International Air Transport Association (IATA). According to the index, Indian passport ranked at the 84th spot among the world's most powerful passports list, which is a drop by 2 places as it ranked 82nd in 2019.