Daily Current Affairs for Government Exams:
Today Current Affairs: 11th January 2020 for UPSC IAS exams, State PSC exams, SSC CGL, State SSC, RRB, Railways, Banking Exam & IBPS, etc.
Contents:
Coronavirus
23rd National Youth Festival (NYF) 2020.
Purvodaya
Eurasia Group has released its report titled "Top Risks 2020.
Indian cybercrime coordination 14C.
State Energy Efficiency Index of 2019.
Chinese paddlefish
National Strategy for Financial Inclusion (NSFI):
Use of open-loop scrubbers in ships:
Census 2021
Union Budget to be presented on 1st Feb & Economic Survey on 31st Jan.
India attends Hormuz Peace Initiative.
Steel fence across the border.
Other important current affairs.
1. Coronavirus: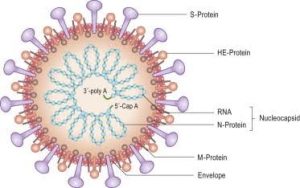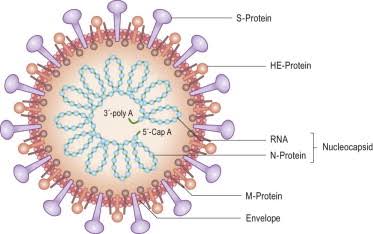 A new virus has been identified by Chinese researchers which are believed to be responsible for a new pneumonia-like illness that had swept Wuhan since last month. The researchers described the infectious agent as a "coronavirus."
About:
Coronaviruses are a specific family of viruses, with some of them causing less-severe damage, such as the common cold, and others causing respiratory and intestinal diseases.
A coronavirus has many "regularly arranged" protrusions on its surface, because of which the entire virus particle looks like an emperor's crown, hence the name "coronavirus".
Apart from human beings, coronaviruses can affect mammals including pigs, cattle, cats, dogs, martens, camels, hedgehogs and some birds.
So far, there are four known disease-causing coronaviruses, among which the best known are the SARS coronavirus and the Middle East Respiratory Syndrome (MERS) coronavirus, both of which can cause severe respiratory diseases.
In the newly identified coronavirus, a direct link with the disease has not been established yet.
2. 23rd National Youth Festival (NYF) 2020: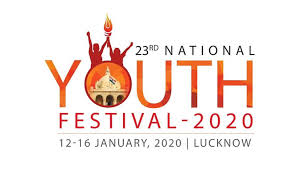 Ministry of Youth Affairs and Sports and State Government of Uttar Pradesh are jointly organizing 23rd National Youth Festival (NYF) 2020 at Lucknow from 12th to 16th January 2020.
About:
The Government has been organizing National Youth Festival (NYF) since 1995.
The objective of NYF is to provide a platform to bring the youth of the country together in an attempt to provide the opportunity to showcase their talents in various activities.
The theme of the 23rd National Youth Festival 2020 is 'FIT YOUTH FIT INDIA'
NYF 2020 would have around 6000 participants (volunteers from NYKS, NSS, and local youth) from each State of the country.
The NYF 2020 will be inaugurated on 12th January on the occasion of the birth anniversary of Swami Vivekananda, the great Youth icon.
3. Purvodaya: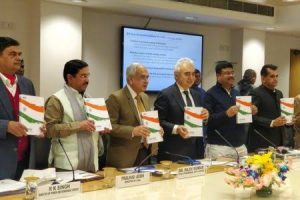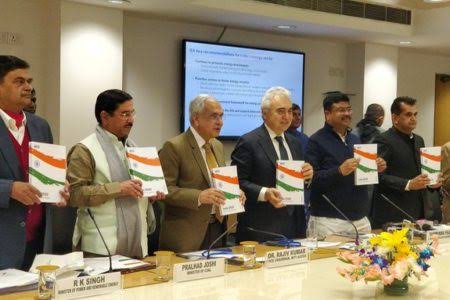 Ministry of steel in partnership with CII(The Confederation of Indian Industry) and JPC(Joint parliamentary committee) is organizing the launch of 'Purvodaya': Accelerated Development of Eastern Region through an Integrated Steel hub.
Background:
The Eastern region of India, though extremely rich in resources, lags behind other states in terms of development.
Eastern states of India (Odisha, Jharkhand, Chhattisgarh, West Bengal and Northern Andhra Pradesh) collectively hold ~80% of the country's iron ore, ~100% of coking coal and a significant portion of chromite, bauxite and dolomite reserves.
Integrated Steel Hub: The proposed Integrated Steel Hub would encompass 5 states namely Odisha, Jharkhand, Chhattisgarh, West Bengal, and Northern Andhra Pradesh.
4. Eurasia Group has released its report titled "Top Risks 2020″: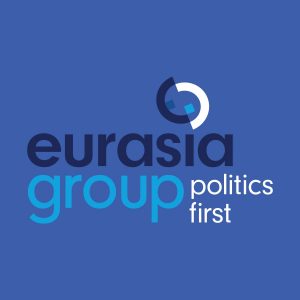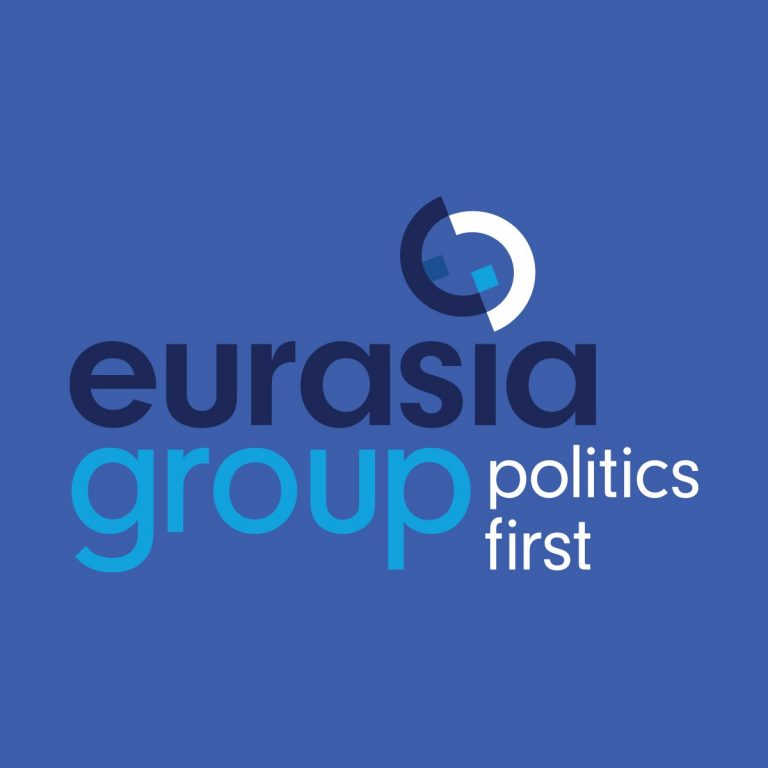 The Eurasia Group is one of the US' most influential risk assessment companies.
Observations made on India:
India is one of the world's top geopolitical risks for 2020.
It is the 5th highest geopolitical risk.
PM Narendra Modi has spent much of his second term promoting controversial social policies at the expense of an economic agenda.
The impacts will be felt in 2020, with intensified communal and sectarian instability, as well as foreign policy and economic setbacks.
Modi has less room to maneuver on structural reforms, just as the economy is starting to sputter, with quarterly growth falling to a six-year low of 4.5% and forward-looking indicators looking softer still.
A weakened economy will, in turn, feed further economic nationalism and protectionism, weighing on India's troubled course in 2020.
5. Indian Cyber Crime Coordination Centre (I4C):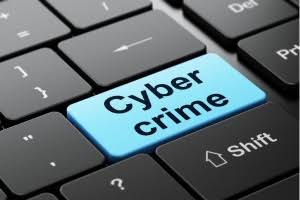 The Indian Cyber Crime Coordination Centre (I4C) was recently inaugurated by the government. National Cyber Crime Reporting Portal has also been launched pan India.
Indian Cyber Crime Coordination Centre:
The scheme to set up I4C was approved in October 2018, to deal with all types of cybercrimes in a comprehensive and coordinated manner.
It has seven components:

National Cyber Crime Threat Analytics Unit
National Cyber Crime Reporting Portal
National Cyber Crime Training Centre
Cyber Crime Ecosystem Management Unit
National Cyber Crime Research and Innovation Centre
National Cyber Crime Forensic Laboratory Ecosystem
A platform for Joint Cyber Crime Investigation Team.

15 States and Union Territories have given their consent to set up Regional Cyber Crime Coordination Centres.
This state-of-the-art Centre is located in New Delhi.
National Cyber Crime Reporting Portal:
It is a citizen-centric initiative that will enable citizens to report cybercrimes online and all the complaints will be accessed by the concerned law enforcement agencies for taking action as per law.
The portal specifically focuses on crimes against women, children, particularly child pornography, child sex abuse material, online content pertaining to rapes/gang rapes, etc.
It also focuses on crimes like financial crime and social media related crimes like stalking, cyberbullying, etc.
The portal was launched on a pilot basis on 30th August 2019.
It will improve the capacity of law enforcement agencies to investigate the cases after successful completion by improving coordination amongst the law enforcement agencies of different States, districts and police stations.
6. State Energy Efficiency Index 2019: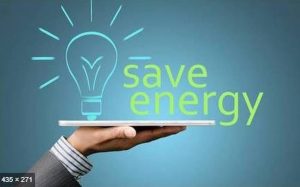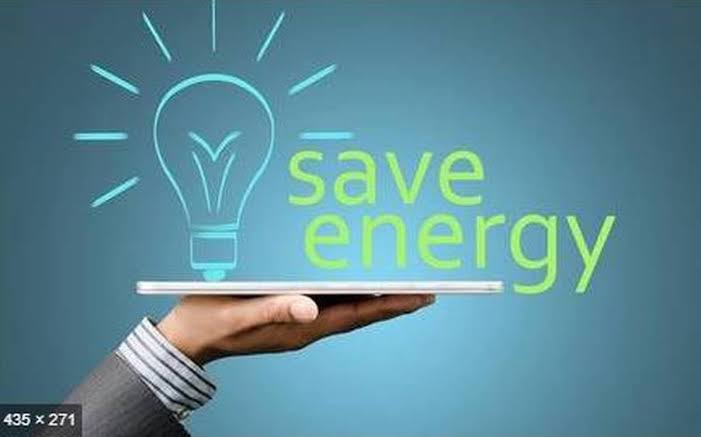 Union Government released the State Energy Efficiency Index 2019.
About:
The index tracks the progress of Energy Efficiency Initiatives in 36 States and Union Territories based on 97 significant indicators.
The index is developed by the Bureau of Energy Efficiency (BEE) in association with Alliance for an Energy-Efficient Economy (AEEE).
The first such Index was launched on August 2018.
The index this year incorporates qualitative, quantitative and outcome-based indicators to assess energy efficiency initiatives, programs and outcomes in five distinct sectors – buildings, industry, municipalities, transport, agriculture, and DISCOMs.
New indicators for this year include the adoption of Energy Conservation Building Code (ECBC) 2017, energy efficiency in MSME clusters, etc.
For rational comparison, States/UTs are categorized as 'Front Runner', 'Achiever', 'Contender' and 'Aspirant' based on aggregated Total Primary Energy Supply (TPES) required to meet the state's actual energy demand (electricity, coal, oil, gas, etc.) across sectors.
The top-performing states in the State EE Index 2019 – Haryana, Kerala, and Karnataka – are in the 'Achiever' category. There isn't any 'front runner' state.
7. Chinese paddlefish: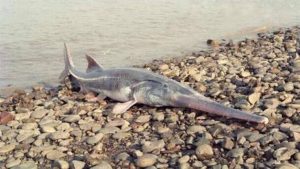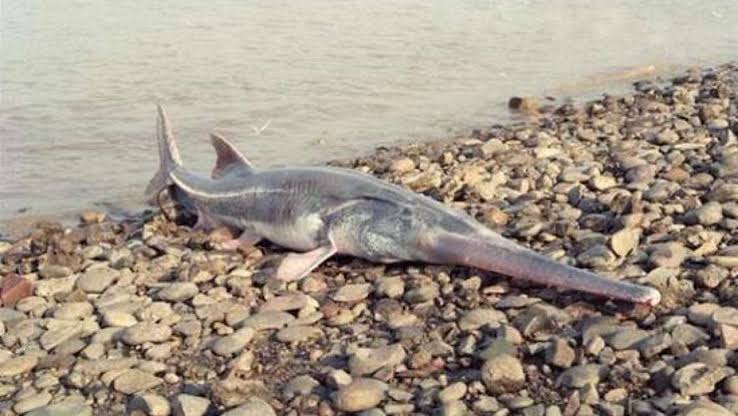 Recently, the Chinese paddlefish (Psephurus gladius) has been declared extinct by Chinese scientists.
It was last spotted in 2003.
It was one of the largest freshwater fish.
Habitats: Freshwater and estuaries.
IUCN status: Critically Endangered (Although declared extinct by Chinese scientists but its IUCN status is Critically Endangered, which was last assessed in 2009).
It was endemic to the Yangtze River (including brackish water of the mouth) in China. It was found in China only.
8. National Strategy for Financial Inclusion (NSFI):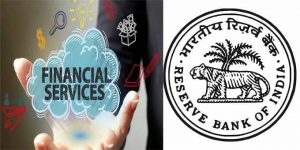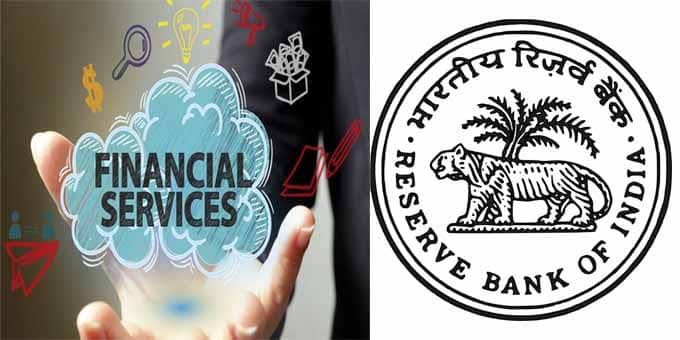 The Reserve Bank of India (RBI) has planned the National Strategy for Financial Inclusion (NSFI) for the period 2019-2024.
It is an ambitious strategy that aims to strengthen the ecosystem for various modes of digital financial services in all Tier-II to Tier VI centers to create the necessary infrastructure to move towards a less-cash society by March 2022.
Financial inclusion is a key driver of economic growth and poverty alleviation in the whole world.
Classification of Centres (tier-wise) Population (as per 2011 Census)
Tier I – 1, 00,000 and above
Tier II – 50,000 to 99,999
Tier III – 20,000 to 49,999
Tier IV – 10,000 to 19,999
Tier V – 5,000 to 9,999
Tier VI – Less than 5000.
9. Use of open-loop scrubbers in ships:
According to GlobalData, a data and analytics company, there has been a huge increase in the use of open-loop scrubbers in ships in just the last one year, even as a debate about their viability in mitigating sulfur emissions from ships has also escalated.
There are currently 3,756 vessels with scrubbers installed, compared to just 767 in 2018. Out of these, only 65 have closed-loop, rest are all open-loop.
How sulfur emissions are regulated?
The International Maritime Organisation (IMO) adopted the International Convention for the Prevention of Pollution from Ships (MARPOL) Annex VI in 2008 that regulates the prevention of air pollution from ships and prohibits deliberate emissions of ozone-depleting substances such as sulfur oxides and nitrous oxides.
Issue:
Following the adoption, exhaust scrubbers have become one of the most preferred ways of reducing sulfur exhaust as they 'scrub' pollutants out of emissions.
There are two types of exhaust scrubbers- open and closed.
While closed-loop scrubbers retain the sulfur emissions for safer disposal at the port, open-loop scrubbers release pollutants back in the sea after turning the sulfur dioxide into sulphuric acid.
However, uncertainty around the sustainability of open-loop scrubbers continues to escalate in the shipping industry.
10. Census India-2021 to begin on 1st April: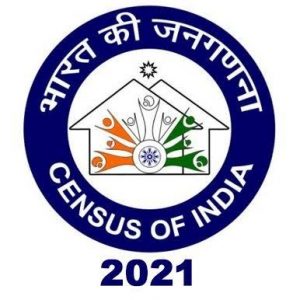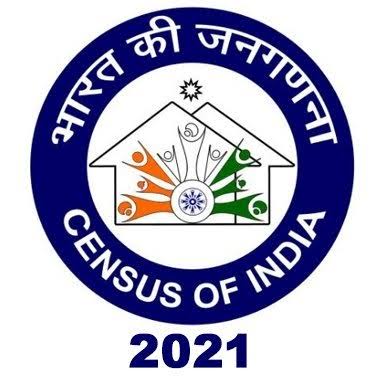 'Census India-2021' (16th Indian Census) will begin on the 1st of April this year and end on the 30th of September 2020 with actual enumeration in February 2021 and a revision round in March.
It will be conducted through a mobile phone application, moving away from the traditional pen and paper.
The reference date will be 1st March 2021 in most of the country and 1 October 2020 for Jammu and Kashmir and some areas of Himachal Pradesh and Uttarakhand.
Enumerators of the census will seek the information of the mobile number of the head of the family, information related to toilets, TV, Internet, vehicles owned, source of drinking water besides asking other questions during the house listing phase of the exercise.
11. Union Budget to be presented on 1st Feb & Economic Survey on 31st Jan: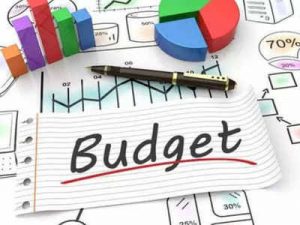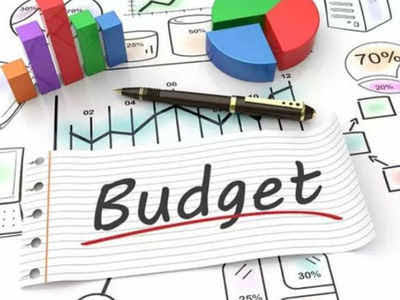 Union Budget will be presented on the 1st of February and the Economic Survey on 31st January 2020.
The Budget Session of Parliament will begin on the 31st of this month.
The first Union budget of independent India was presented by R. K. Shanmukham Chetty on 26th November 1947.
Until 2016, the budget of the Indian Railways was presented separately to Parliament and dealt with separately.
Economic Survey of India:
The Economic Survey of India is the flagship annual document of the Ministry of Finance, Government of India.
The Department of Economic Affairs, Ministry of Finance presents the Survey in the Parliament every year, just before the Union Budget.
It is prepared under the guidance of the Chief Economic Adviser attached to the Ministry of Finance.
Union Budget:
The Union Budget of India is the Annual Financial Statement in Article 112 of the Constitution of the Republic of India.
The Government presents it on the first day of February so that it could be materialized before the beginning of the new financial year in April.
12. India attends Hormuz Peace Initiative: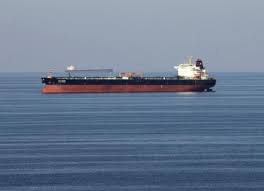 India recently attended the Hormuz Peace Initiative that was held in Tehran.
The initiative aimed at stabilizing one of the world's busiest shipping lanes, the Strait of Hormuz amidst US-Iran tensions. It was attended by leading trade partners of Iran namely China, Oman, India, and Afghanistan.
The meet was held to discuss tensions escalating in the Persian Gulf due to US-Iran tensions.
The Strait of Hormuz is the world's most crucial choking points. Around two-thirds of India's oil imports and half of the LNG imports come through the strait.
Every day around 18 million barrels of world oil passes through the strait. This accounts for one-third of oil trade in the world. Also, one-third of the world's LNG passes through the strait.
The Strait connects the Persian Gulf and the Gulf of Oman. It is also important to maintain peace and security in the region. This is because the ship traffic in the strait is high.
13. Steel fence across the border: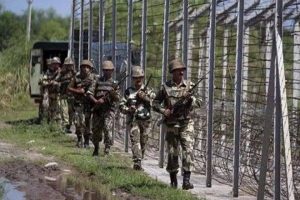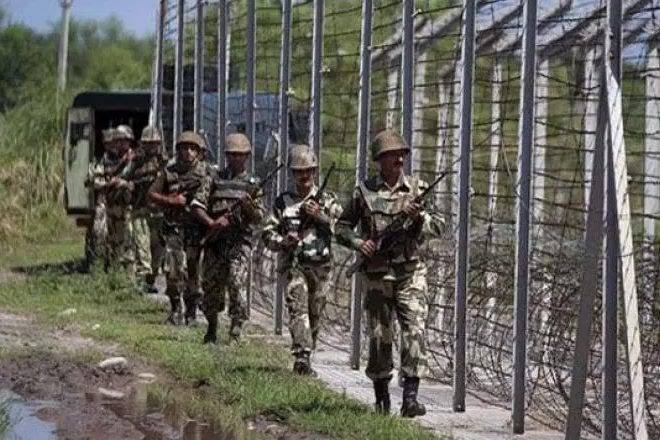 India will erect a non-cut steel fence in the sensitive areas of Pakistan and Bangladesh borders.
The plan is being executed after security agencies have detected Afghan fighters along the India-Pakistan border.
The first steel fence is to be erected across 7-km stretch in Assam's Silchar, the border across Bangladesh.
After erection, the border is to be analyzed by the BSF (Border Security Force). Based on the feedback of these fence implementation, more such fences are to be implemented.
The implementation cost has been estimated as Rs 2 crores per kilometer.
Apart from steel fences, there are plans to implement LASER fences across the two borders.
In order to implement the projects, the Comprehensive Integrated Border Management System (CIMBMS) has been speeded up. The CIBMS operates under the Ministry of Home Affairs.
Need:
The presence of well-trained terrorists in the borders has increased. Therefore, it is important to secure the vulnerable infiltration spots along the border. Also, these vulnerable spots might be used by the terrorists to create trouble in the newly formed Union Territory.
Other important current affairs:
1. India Pulses and Grains Association (IPGA) has announced the fifth edition of the Pulses Conclave, will be held in Lonavala, Maharashtra from 12-14 February 2020.
2. India-born author Jasbinder Bilan has bagged a coveted UK children's book award for her debut novel.
Her novel, 'Asha and the Spirit Bird', aimed at readers aged nine years and above, beat competition from three other shortlisted books to be named the winner of the 2019 Costa Children's Award this week.
3. The second-largest Muslim Congregation in the world Bishwa Ijtema begins in Bangladesh. The first phase of the world's second-largest Muslim congregation after Haj began on the outskirts of Dhaka.
Thousands of devotees from Bangladesh and abroad are thronging the bank of river Turag at Tongi near Dhaka to participate in the congregation called Bishwa Ijtema.
4. Israel unveils a revolutionary laser-based air defense system. According to the Israeli Ministry of Defense, Israel has successfully developed a laser-based air defense system.
The system is meant to intercept aerial threats ranging from mortar fire, drones, medium-range Grad rockets, anti-tank missiles as well as long-range missiles.
5.India's first indigenous aircraft carrier Vikrant likely to be commissioned by 2021. The manufacturing of the country's first indigenous aircraft carrier Vikrant is currently under phase three. It is likely to be commissioned by early 2021.
6. The Arunachal Pradesh Legislative Assembly (APLA) adopted a new logo on 9 January. The logo reflects the distinct identity and culture of the state.
The new logo consists of the national emblem and the state flower foxtail orchid, Rhynchostylis Retusa.
7. His Majesty Sultan Qaboos bin Said Al Said of Oman passed away on 10 January 2020. He was 79 years old. He was the Arab world's longest-serving ruler.
8. Uttar Pradesh State government is to set up a zoological garden in Gorakhpur, UP. The zoo is to be named after the socialist and freedom fighter Shaheed Ashfaqullah Khan.
9. The Income-Tax (IT) Department has launched a control room to monitor black money and illegal inducements round the clock, that is 24×7, in Delhi on 10 January 2020.
10. The Airports Authority of India (AAI) has announced 4 airports in India have received international recognition for reducing carbon emission. The airports had adopted the grading system in 2018 as per ACI. The four airports are:
Netaji Subhas Chandra Bose International Airport, Kolkata
Biju Patnaik International Airport, Bhubaneswar
Lal Bahadur Shastri International Airport, Varanasi
Trivandrum International Airport.
11. Wings India 2020 has been scheduled to be held at Begumpet Airport in Hyderabad from 12-15 March 2020. The event is expected to boost aviation.
Organized by: The event is organized by Ministry of Civil Aviation (MOCA) and Federation of Indian Chambers of Commerce & Industry (FICCI) to provide a congenial forum to the rapidly changing dynamics of the sector Wings India 2020: