Daily Current Affairs for Prelims | PT Exam:
Today Current Affairs: 17th December 2019  for UPSC IAS exams, State PSC exams, SSC CGL, State SSC, RRB, Railways, Banking Exam & IBPS, etc.
1. Right to protest (Delhi's Jamia Millia Islamia):
The police action in Delhi's Jamia Millia Islamia, where the police entered the campus and employed force against students, is being widely criticized.
Constitutional provisions:
The right of citizens to protest peacefully is guaranteed by the Constitution of India.
Articles 19(1)(a) and 19(1)(b) give to all citizens the right to freedom of speech and expression, and to assemble peaceably and without arms.
However, under Articles 19(2) and 19(3), the right to freedom of speech is subject to "reasonable restrictions in the interests of the sovereignty and integrity of India, the security of the State, friendly relations with foreign States, public order, decency or morality or in relation to contempt of court, defamation or incitement to an offense".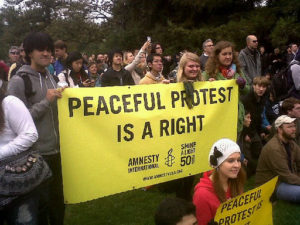 Legal provisions:
The legal provisions and avenue available to police for handling agitations, protests, and unlawful assemblies are covered by the Code of Criminal Procedure (CrPC), 1973, the Indian Penal Code (IPC), 1860, and The Police Act, 1861.
The CrPC's Sections 129-132 deal with "Dispersal of assembly by use of civil force", use of the armed forces in situations of civil unrest, and protection against prosecution for acts done under these sections.
The IPC's Sections 141-158 deal with unlawful assembly, and the responsibilities, liabilities, and punishments related to this offense.
Judicial guidelines:
In 'Karam Singh vs Hardayal Singh And Ors 1979' the High Court of Punjab and Haryana underlined that before any force can be used, three prerequisites are to be satisfied. These were:
Firstly, there should be an unlawful assembly with the object of committing violence or an assembly of five or more persons likely to cause a disturbance of the public peace.
Secondly, such assembly is ordered to be dispersed and
Thirdly, in spite of such orders to disperse, such assembly does not disperse.
2. Destruction Of Public Property:
While agreeing to hear petitions on alleged police excesses on students in Jamia Millia Islamia and Aligarh Muslim University, a Supreme Court bench expressed displeasure over rioting and destruction of public property.
Despite a law against the destruction of property, incidents of rioting, vandalism, and arson have been common during protests across the country.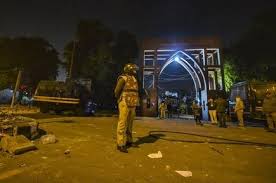 Prevention of Damage to Public Property Act, 1984:
It punishes anyone "who commits mischief by doing any act in respect of any public property" with a jail term of up to five years and a fine or both.
Provisions of this law can be coupled with those under the Indian Penal Code.
Under this Act, public property includes "any building, installation or other property used in connection with the production, distribution or supply of water, light, power or energy; any oil installation; any sewage works; any mine or factory; any means of public transportation or of telecommunications, or any building, installation or other property used in connection therewith".
Supreme court guidelines: Two expert Committees,
The Thomas Committee: recommended reversing the burden of proof against protesters. Accepting the suggestion, the court said that the prosecution should be required to prove that public property had been damaged in direct action called by an organization and that the accused also participated in such direct action.
The Nariman Committee's: recommendations dealt with extracting damages for destruction. Accepting the recommendations, the court said the rioters would be made strictly liable for the damage, and compensation would be collected to "make good" the damage.
3. Article 6 of the Paris Agreements (carbon markets):
Negotiators at the Madrid climate talks finally threw up their hands on the contentious issue of setting up a new carbon market under the Paris Agreement.
About:
Carbon markets allow the buying and selling of emission reductions in the form of carbon credits, and enable countries struggling to meet their climate targets to buy these credits from countries that are in a position to reduce their emissions beyond their own targets.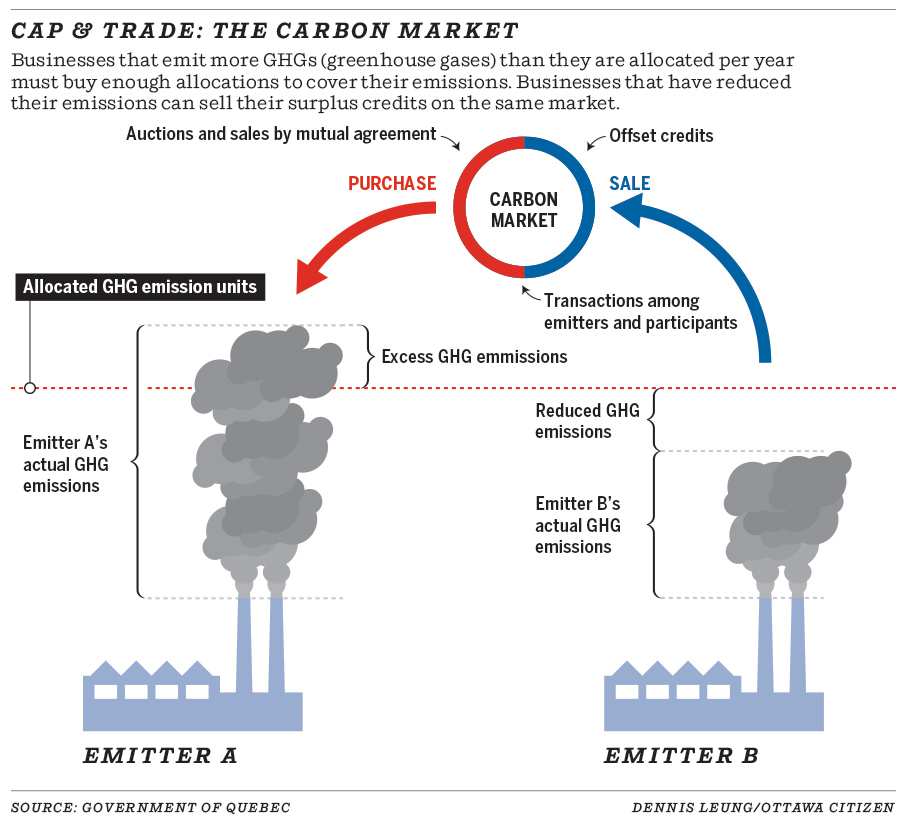 Such a carbon market existed under the 1997 Kyoto Protocol as well but that regime is coming to an end next year. The current negotiations are about creating a similar market under the successor Paris Agreement regime.
Article 6 of the Paris agreement:
The provisions relating to setting up a new carbon market are described in Article 6 of the Paris Agreement.
These provisions allow for two different approaches to carbon trading.
Article 6.2: enables bilateral arrangements for transfer of emissions reductions, while ensuring that they do not double-count the reductions. Article 6.2 talks about a wider carbon market in which reductions can be bought and sold by anyone.
Article 6.8: provides for making 'non-market approaches' available to countries to achieve targets. They could include any cooperative action, like collaboration on climate policy or common taxation, that are not market-based.
Disagreement:
Countries like India, China and Brazil want their unsold carbon credits to be valid in the new market while the developed countries are opposing it on the ground that many of these credits were bogus and did not represent actual emission reductions.
4. DSC Prize for South Asian Literature:
Author Amitabha Bagchi has won the DSC Prize for South Asian Literature 2019 for his fiction novel – Half The Night Is Gone.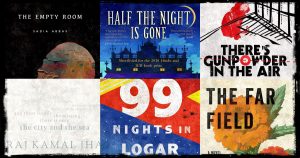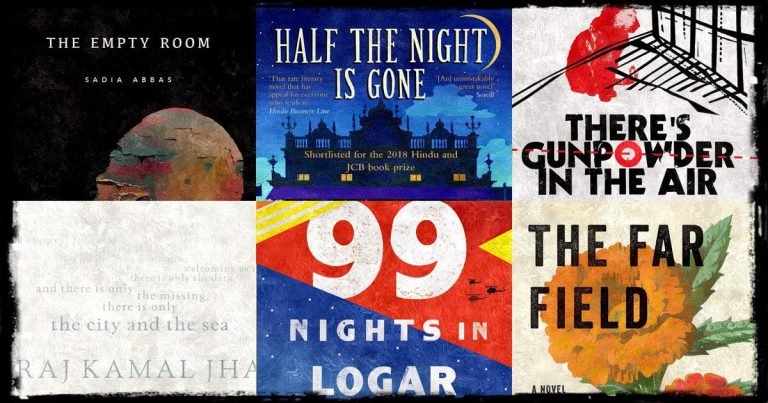 The DSC Prize for South Asian Literature celebrates the rich and varied world of literature of the South Asian region.
The South Asian region includes Afghanistan, Bangladesh, Bhutan, India, the Maldives, Myanmar, Nepal, Pakistan, and Sri Lanka.
The DSC Prize for South Asian Literature was instituted in 2010 by its founders, Surina Narula and Manhad Narula.
The prize is now administered by the South Asian Literature Prize & Events Trust which is focused on improving the quality of life in South Asian society.
The DSC Prize carries an award of US $25,000 and over the last eight years, the prize has generated a tremendous response in international literary forums.
DSC Prize Secretariat is located in New Delhi.
5. Sexed semen:
Progressive Dairy Farmers Association (PDFA) International Dairy and Agri Expo 2019 at Jagraon, Union Minister for animal husbandry said that the plan is to provide dairy farmers with 'sexed semen' for cattle for as cheap as Rs 100 per straw by 2020.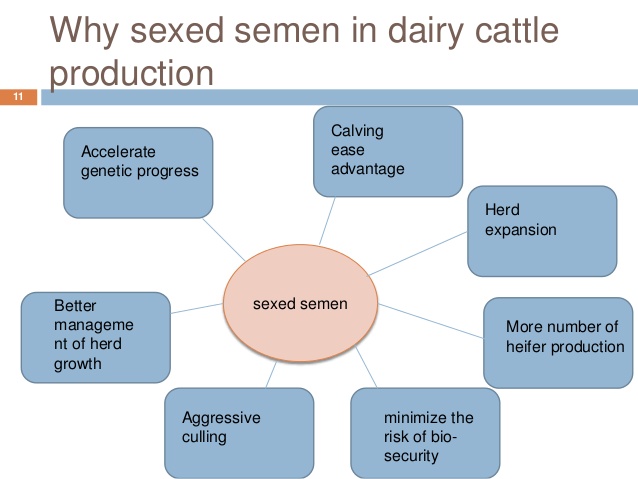 What is sexed semen?
Sexed semen is specially processed semen of bulls from which 'Y' chromosomes in sperm cells — which lead to the birth of a male calf — are either removed through a 'sorting' process or killed. Semen which has only 'X' chromosomes can ensure that a female calf is born.
Techniques: There are two techniques to produce sexed semen:
One is the 'sorting process' in which 'X' and 'Y' chromosomes are separated. 'X' is retained and 'Y' discarded.
The other is in which 'Y' chromosomes are altogether killed. Both technologies use an instrument called 'Flow Cytometer'
Why is this method being used?
Considered a financial burden, male calves are either killed or abandoned on the roads by farmers as they do not give milk. This had led to an increasing number of cattle roaming the streets, which has caused fatal road accidents as well.
6. NATIONAL ELECTRONIC FUND TRANSFER (NEFT):
Giving a big boost to the digital funds' movement, the Reserve Bank of India (RBI) operationalized round-the-clock (24 X 7 basis) availability of the National Electronic Fund Transfer (NEFT).
RBI also asked the banks not to levy any charges on NEFT transfer from savings bank account holders.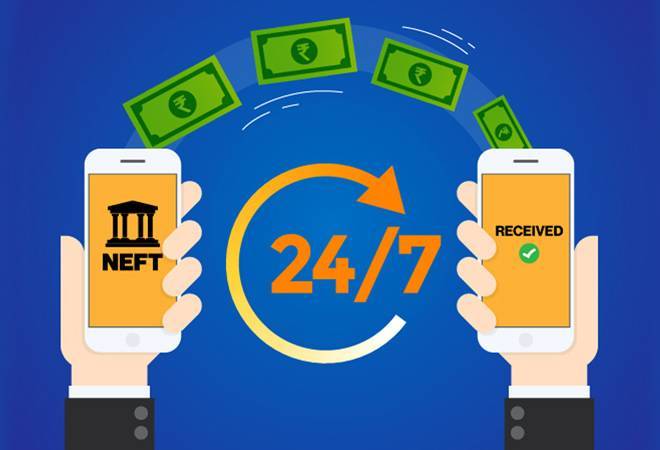 About:
The RBI has joined an elite club of countries having payment systems that enable round-the-clock fund transfer and settlement of any value.
The benefit to Customers:
Customers can now transfer money through NEFT without paying any charges at any time of the day whereas banks charge a fee for fund transfer through cheques and Demand Draft (DD).
Background:
The NEFT system, introduced in 2005.
It was desirable that the benefits accruing on account of an increasing volume of transactions are passed on to the customers so as to incentivize greater use of the electronic payment system in place of cumbersome paper-based mechanisms like cheques/DDs.
National Electronic Funds Transfer is a nation-wide payment system facilitating one-to-one funds transfer.
Under this Scheme, individuals, firms and corporates can electronically transfer funds from any bank branch to any individual, firm or corporate having an account with any other bank branch in the country participating in the Scheme.
NEFT is different from the Real Time Gross Settlement (RTGS).
RTGS can be explained as a system where there is a continuous and real-time settlement of fund-transfers, individually on a transaction by transaction basis.
NEFT settlements happen in batches, so there might be a slight delay for the actual transfer to take place, RTGS transactions, on the other hand, happen in real-time.
There is no limit – either minimum or maximum – on the number of funds that could be transferred using NEFT.
However, the maximum amount per transaction is limited to ₹ 50,000/- for cash-based remittances within India and also for remittances to Nepal under the Indo-Nepal Remittance Facility Scheme.
The minimum amount to be remitted through RTGS is ₹ 2,00,000/-
7. MOBILE NUMBER PORTABILITY (MNP):
The revised Mobile Number Portability (MNP) rules issued by telecom regulator TRAI came into effect from December 16, 2019. The new rules are slated to make the porting process fast and simple.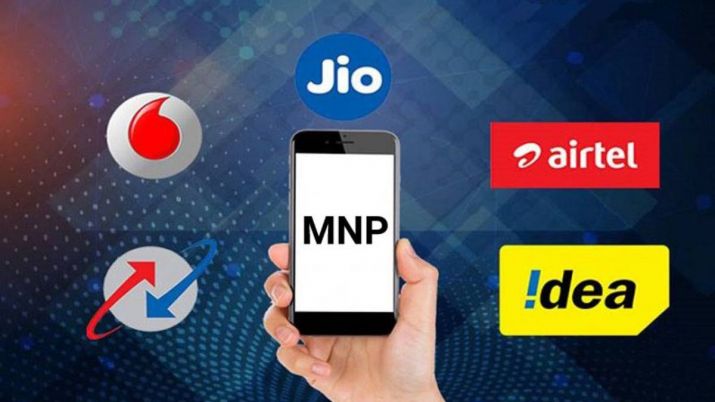 About:
Under the new rules, it would take only 3 days to port from one network to another in the same circle while Porting for another circle will be executed within 5 working days. Earlier MNP used to take a week to be completed.
For corporate mobile connections, there is no change in the porting timelines.
The revised process comes with conditions for the generation of the Unique Porting Code (UPC). Mobile users can generate the UPC and avail the mobile number porting process.
In the new process, the UPC can be generated only when the subscriber is eligible to port-out his/her mobile number.
For instance, in case of a post-paid mobile connection, the subscriber has to ensure clearance of outstanding dues towards the existing telecom service provider for the issued bills as per the normal billing cycle.
Once UPC is generated, it will be valid for four days for all 'Licensed Service Areas (LSAs)' except the circles of Jammu & Kashmir, Assam, and North-East, where it will remain valid for 30 days.
8. CROWN ACT:
California became the first state in the US to make discrimination over natural hair illegal. New York followed suit and now New Jersey has become the latest US state to pass such legislation, called Creating a Respectful and Open World for Natural Hair (CROWN) Act.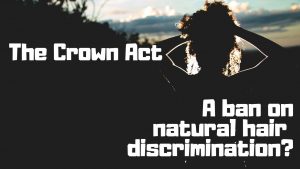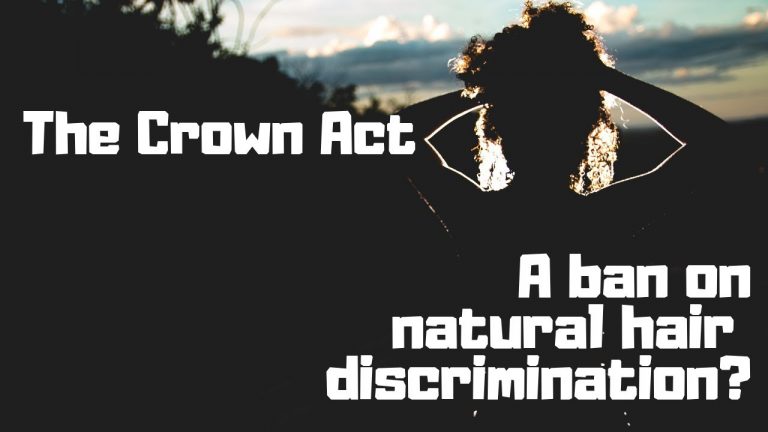 About:
CROWN Act aims to protect people of color from being discriminated against for their natural hair, especially at the workplace.
The law separates "professionalism" from features and mannerisms, thereby getting rid of workplace grooming or dress code policies that would deter black people from applying.
A study conducted recently concluded that black women were 80% more likely to change their natural hair in order to meet social norms or expectations at work. Black women are also 50% more likely to be sent home from the workplace because of their hair.
9. Delhi dialogue:
External Affairs Ministry hosted the 6th Indian Ocean Dialogue and Delhi Dialogue XI at the Pravasi Bharatiya Kendra in New Delhi.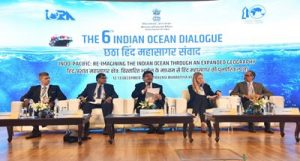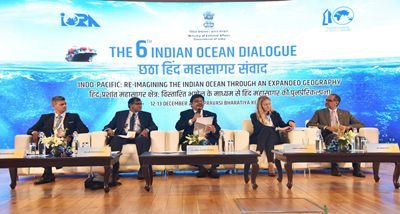 About: For the first time, these two tracks 1.5 dialogues were held consecutively and on similar Indo-Pacific themes.
The theme for this year's Indian Ocean Dialogue is: "Indo-Pacific: Re-imagining the Indian Ocean through an Expanded Geography".
The theme for this year's Delhi Dialogue is: "Advancing Partnership in Indo-Pacific".
Important Info :
Delhi Dialogue is a premier annual track 1.5 event to discuss politico-security, the economic and socio-cultural engagement between India and ASEAN.
It has been held annually since 2009 and political leaders, policymakers, senior officials, diplomats, think tanks and academicians from both sides participate in the discussions pertaining to ASEAN-India relations.
10. Annulment of Election of MLA:
Recently, the Allahabad High Court annulled the election of Mohammad Abdullah Azam Khan, as a Member of Legislative Assembly (MLA) from Uttar Pradesh on the grounds of being underage at the time of the assembly elections (2017).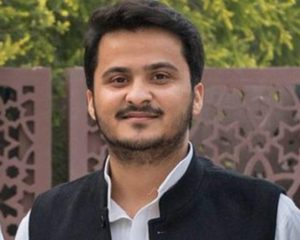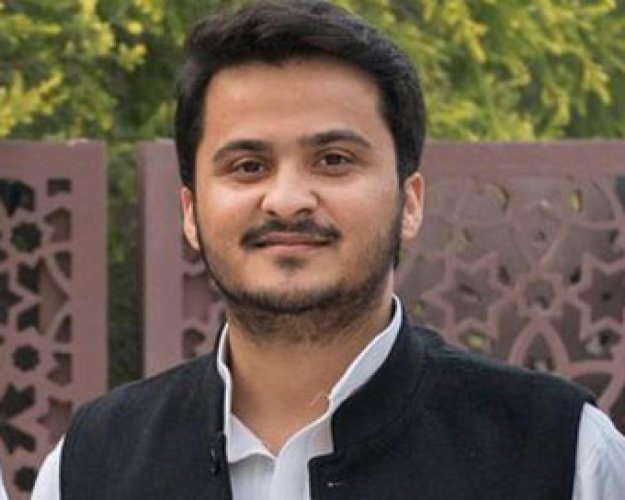 The order was passed on a petition which claimed that the candidate was less than 25 years of age at the time of filing the nomination and hence was ineligible to contest.
Background:
The Constitution of India as well as the Parliament of India has laid down qualifications and disqualifications for being elected as a member of State Legislative Assembly and State Legislative Council.
Age must be not less than 25 years for the legislative assembly and not less than 30 years for the legislative council.
11. Privilege Motion:
Privilege Motion has been moved against the Union Textile Minister Smriti Irani in the Lok Sabha.
Congress MP Manickam Tagore has submitted a privilege notice against Union minister Smriti Irani for "misleading" the House on Rahul Gandhi's 'rape remark'.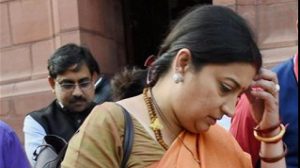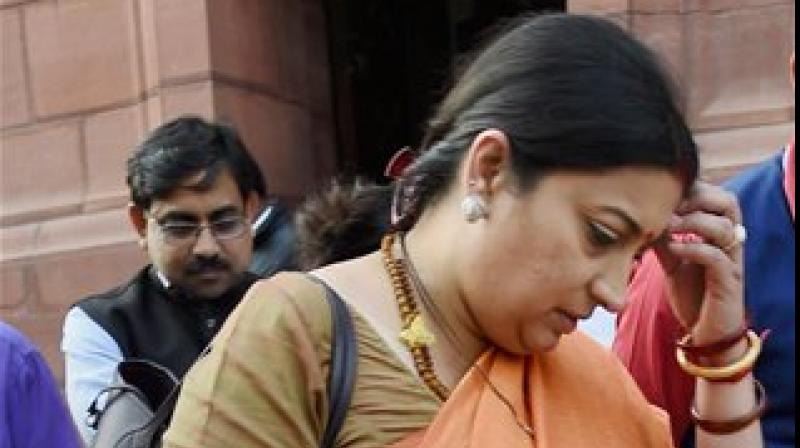 About Privilege Motion: It is concerned with the breach of parliamentary privileges by a minister.
What are the rules governing privilege?
Rule No 222 in Chapter 20 of the Lok Sabha Rule Book and correspondingly Rule 187 in Chapter 16 of the Rajya Sabha rulebook governs privilege.
It says that a member may, with the consent of the Speaker or the Chairperson, raise a question involving a breach of privilege either of a member or of the House or of a committee thereof.
The rules, however, mandate that any notice should be relating to an incident of recent occurrence and should need the intervention of the House.
Breach of Privileges:
Parliamentary Privileges are certain rights and immunities enjoyed by members of Parliament, individually and collectively, so that they can "effectively discharge their functions".
When any of these rights and immunities are disregarded, the offense is called a breach of privilege and is punishable under the law of Parliament.
A notice is moved in the form of a motion by any member of either House against those being held guilty of breach of privilege.
Parliamentary privileges are special rights, immunities, and exemptions enjoyed by the two Houses of Parliament, their committees and their members.
Privilege Committee:
It is a Standing Committee.
It examines the cases of breach of the privileges of the House and its members and recommends appropriate action.
The Lok Sabha committee has 15 members, while the Rajya Sabha committee has 10 members.
12. Cauvery Wildlife Sanctuary:
Several cases of wild elephants dying of electrocution near the Cauvery Wildlife Sanctuary in Karnataka have been reported recently.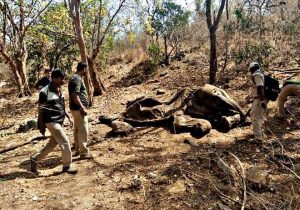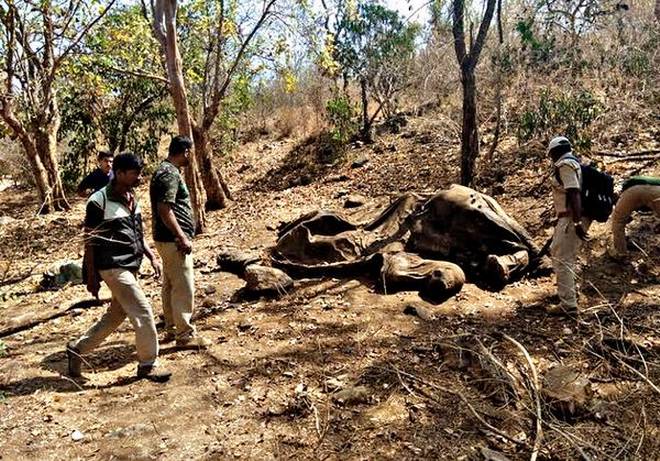 Cauvery Wildlife Sanctuary:
It was constituted in 1987 under the Wildlife Protection Act, 1973 for the purpose of Protecting, Propagating or developing Wildlife and its environment.
It consists of reserve forests in Chamarajnagar, Ramanagar and Mandya Districts of Karnataka State.
The river Cauvery forms the boundary of the sanctuary and also gives it its name.
Cauvery supports a diversified aquatic fauna, predominant species being Crocodiles (listed in Schedule I of the Wildlife Protection Act), Otters and Hump-backed Mahseer Fish(large freshwater fish, also called the tiger of the water).
13. NPCI to export UPI sets up subsidiary:
The Unified Payment Interface was introduced in India in 2016. Based on its performance, Google has recommended a similar service called FedNow to the US Federal Reserve Board.
With its growing popularity, the RBI on December 16, 2019, announced that NPCI will set up a subsidiary to export UPI.
India is already extending the app to other countries. Recently, PM Modi launched the service in Singapore during his visit to the country.


About the Subsidiary:
The subsidiary will take technology to foreign markets.
It will also streamline various business propositions the service will bring upon exporting its service.
There are currently 140 member banks using UPI.
It is India's fastest growing payment transfer. In November 2019, there were 1 billion transactions. However, the leading UPI players in India include Google Pay (35% of market share), Walmart's PhonePE and Paytm (16%).
UPI performance:
UPI is gaining its popularity globally as transactions in UPI happen in real-time. The process is simple and easy.
The transaction requires minimal details.
The UPI was developed by National Payments Corporation of India.
It set up a subsidiary to help other governments and central banks to implement similar fund transfer.
14. World Economic Forum Report: Iceland Tops, India slips to rank 112 in Gender Gap:
The World Economic Forum released its report according to which India ranked 112th in terms of the gender gap. The report said that India was ranked bottom-five in terms of survival and economic participation.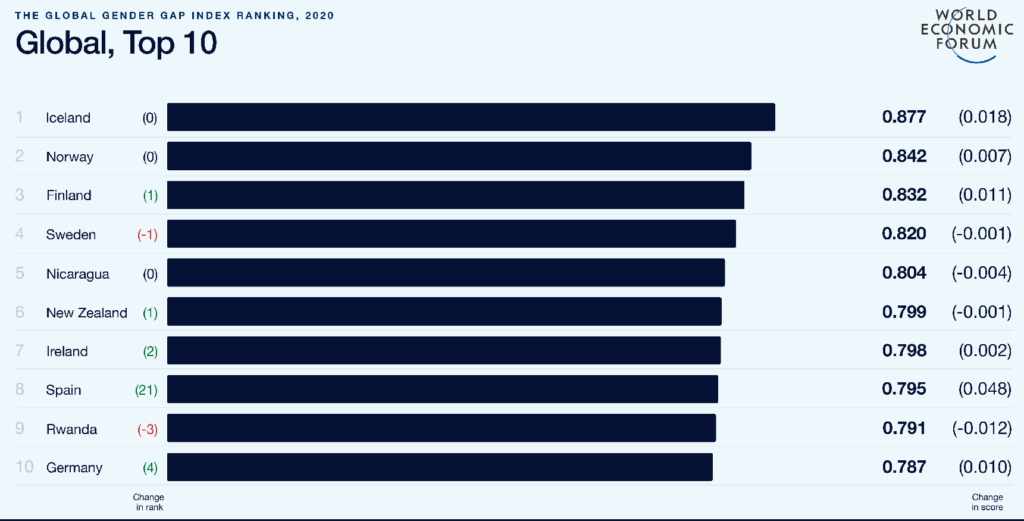 Highlights: India:
India was in the 108th position in 2018.
Its performance weakened in the year 2019 according to the report.
India's performance was lagging in three out of four metrics used for ranking the countries.
India slipped to 150th rank in health and survival, 149th in economic participation, 112th in educational attainment.
India improved to 18th place in terms of political empowerment.
15. Project Dolphin:
The government is planning to launch a program called "Project Dolphin", along the lines of "Project Tiger" to enhance the population of these dolphins.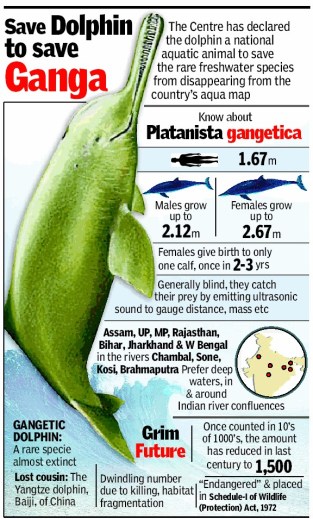 Dolphins have been included in
Schedule I of the Indian Wild Life (Protection) Act 1972
Appendix, I of the Convention on International Trade in Endangered Species (CITES)
Appendix II of the Convention on Migratory Species (CMS)
'Endangered' on the International Union for the Conservation of Nature's (IUCN) Red List.
Characteristic features:
The Gangetic river dolphins can only live in freshwater, are blind and catch their prey in a unique manner, using ultrasonic sound waves.
They are distributed across seven states in India: Assam, Uttar Pradesh, Madhya Pradesh, Rajasthan, Bihar, Jharkhand, and West Bengal.
Cover Story – CAB and NRC:
The CAB bill (Citizenship Amendment Bill, 2019) was passed in the Indian Parliament on December 11, 2019, with 125 votes in favor and 105 votes against. The bill received presidential assent on December 12.
The passing of the cab bill triggered violent protests across the country, including the north-east, West Bengal and New Delhi.
The national capital came to a standstill on December 15, when a student protest turned violent, leading to clashes with the police and torching of public buses. The protest march was organized by the students of Jamia Millia Islamia.
Following the violent clashes, the Delhi police detained over 100 Jamia students alleged to be involved in the violence. Thousands of people including students from other universities such as JNU and DU gathered outside the Delhi Police Headquarters late in the evening on December 15 to protest against the police crackdown on Jamia students and demand for the release of those detained.
Many celebrities and prominent personalities have raised their voices against the cab bill and its implementation and the crackdown of the police on the students protesting against it. There have also been protests against the nation-wide implementation of NRC.
Assam protests against CAB:
The implementation of the Citizenship Amendment Bill, 2019 is expected to help those excluded by the Assam NRC. However, some groups in the state feel that it would nullify the Assam Accord of 1985.
The Assam Accord of 1985 had set March 24, 1971, as the cut-off date for the deportation of illegal refugees.
While the whole purpose of the NRC was to weed out illegal immigrants irrespective of their religion, Assamese protestors feel that the cab bill will benefit the non-Muslim migrants in the state.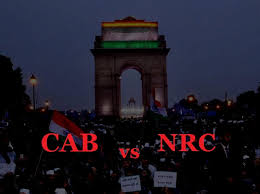 What is the CAB?
CAB is the Citizenship Amendment Bill, 2019, which proposes to grant Indian citizenship to the religious minorities who have fled from three of India's neighboring nations- Pakistan, Bangladesh and Afghanistan- due to religious persecution or the fear of being persecuted.
Which religions are included in the cab bill?
The cab bill covers religious minorities belonging to six non-Muslim communities -Hindu, Sikh, Christian, Jain, Buddhist and Parsi. These religious minorities will be eligible for Indian citizenship if they entered India on or before December 31, 2014.
What were the previous citizenship criteria?
Till recently, it was compulsory to live in India for 11 years to be eligible for Indian citizenship. The new bill reduces the limit to six years.
What is NRC?
NRC is the National Register of Citizens, a process aimed at removing illegal immigrants from India.
The NRC process was recently completed in Assam.
However, Union Home Minister Amit Shah announced in the Parliament in November that the NRC will be implemented across India.
What are the eligibility criteria under NRC?
Under NRC, a person is eligible to be a citizen of India if they prove that either they or their ancestors were in India on or before March 24, 1971.
The Assam NRC process was initiated to weed out illegal Bangladeshi immigrants, who came into India during the India-Pakistan war in 1971, which led to the creation of Bangladesh.
Other important current affairs:
1. India has secured a US $277 million (about Rs.1,900 crore) loan from Germany to establish an energy-efficient housing program in the country. The loan agreement was signed between State Bank of India (SBI) and Germany's KfW Development Bank for the US $277 million to establish an energy-efficient housing program in India.
2. The Appointments Committee of Cabinet (ACC) chaired by Prime Minister Narendra Modi has appointed Sridhar Patra as the new chairman-cum-managing director (CMD) of National Aluminium Company Limited (NALCO). NALCO was established on 7 January 1981, with its registered office at Bhubaneswar, Odisha. It is one of the largest integrated Bauxite-Alumina-Aluminium- Power Complex in India.
3. Lt General Manoj Mukund Naravane is set to become the next chief of the Indian army. The three-year tenure of the current Army Chief Bipin Rawat ends on December 31 as he retires. However, GoI is yet to announce the name of the first Chief of Defence Staff as announced by PM Modi in his Independence Day address.
4. Union Housing and Urban Affairs Minister Hardeep Puri formally launched DDA Portal 2 in New Delhi. Now, the residents of 1,731 unauthorized colonies can register their details and upload their documents for verification in the given portal to apply for ownership rights. About 8,268 citizens have already registered on Portal 2 ever since it became operational a fortnight ago.
5. Air Marshal D Choudhury took charge as a new Commandant of National Defence College. He took over the charge from Vice Admiral Srikant. Prior to this appointment, Air Marshal Choudhury was a senior Air Staff Officer at Headquarters of Western Air Command in New Delhi.
6. Supreme Court refuses to intervene in Jamia's case, asks petitioners to approach the High Court. The Supreme Court stated that it is a law and order problem and questioned the act of burning public buses.
7. Former Pakistani President Pervez Musharraf awarded the death penalty. Pervez Musharraf was accused of unlawfully imposing the emergency rule in November 2007.
This was all for today's current affairs