Daily Current Affairs for Prelims | PT Exam:
Today Current Affairs: 16th December 2019  for UPSC IAS exams, State PSC exams, SSC CGL, State SSC, RRB, Railways, Banking Exam & IBPS, etc.
1. Breast Milk Banks:
What is Breast Milk Banks?
They are known as Comprehensive Lactation Management Centres (CLMC) and Lactation Management Unit (LMU), depending on the level of health facilities where these units are established.
Established under "National Guidelines on Establishment of Lactation Management Centres in Public Health Facilities" by the Ministry of Health and Family Welfare.
Need for Milk Banks:
It is universally accepted that breast milk is the optimum exclusive source of nutrition for the first six months of life, and may remain part of the healthy infant diet for the first two years of life and beyond.
Unicef India mentions mothers, both in high- and low-income countries, face challenges such as poor healthcare and nutrition. Sometimes, families end up giving babies honey or sugared water as their first oral feed, referred to as pre lacteal feed.
Milk banks have a dedicated set of counselors to answer such queries about lactation management and convince new mothers about the benefits of donating milk.
Initiatives by India:
MAA – "Mothers Absolute Affection": A nationwide program of the Ministry of Health and Family Welfare to promote breastfeeding.
Vatsalya – Maatri Amrit Kosh: Established in collaboration with the Norwegian government.
2. Pradhan Mantri Matru Vandana Yojana (PMMVY):
About PMMVY:
Pradhan Mantri Matru Vandana Yojana (PMMVY) is a maternity benefit rechristened from erstwhile Indira Gandhi Matritva Sahyog Yojana (IGMSY). The IGMSY was launched in 2010.
The scheme is a conditional cash transfer scheme for pregnant and lactating women.
It provides partial wage compensation to women for wage-loss during childbirth and childcare and to provide conditions for safe delivery and good nutrition and feeding practices.
They receive a cash benefit of Rs. 5,000 in three installments on fulfilling the respective conditionality, early registration of pregnancy, ante-natal check-up, and registration of the birth of the child and completion of the first cycle of vaccination for the first living child of the family.
The eligible beneficiaries also receive cash incentives under Janani Suraksha Yojana (JSY). Thus, on average, a woman gets Rs. 6,000.
Exceptions: The maternity benefits are available to all Pregnant Women & Lactating Mothers (PW&LM) except those in regular employment with the Central Government or State Government or Public Sector Undertaking or those who are in receipt of similar benefits under any law for the time being in force.
Funding: The scheme is a Centrally Sponsored Scheme under which the cost-sharing ratio between the Centre and the States & UTs with Legislature is 60:40 while for the North-Eastern States & three Himalayan States; it is 90:10. It is 100% Central assistance for Union Territories without Legislature.
3. Odisha- JAGA mission:
Odisha has won the 'World Habitat Award', global recognition for its ambitious initiative — Jaga Mission.
Recently, this project was also awarded the 'India Geospatial Excellence Award' for technological innovation in transforming the lives of urban poor.
About Jaga mission:
Odisha Liveable Habitat Mission "JAGA" is a society under the Housing & Urban Development Department, Government of Odisha.
Composition: Headed by the Chief Secretary, Odisha as Chairman and Principal Secretary, H&UD as Member Secretary.
Aim:
Transform the slums into liveable habitat with all necessary civic infrastructure and services at par with the better off areas within the same urban local body (ULB).
Continuously improve the standard of the infrastructure and services and access to livelihood opportunities.
Leverage and converge various schemes/ programs/ funding opportunities by strengthening the collaboration among various Departments and other Stakeholders.
Provide advisory support to the Government of Odisha to examine options for policy reforms required for the sustainable transformation of the lives of the urban poor.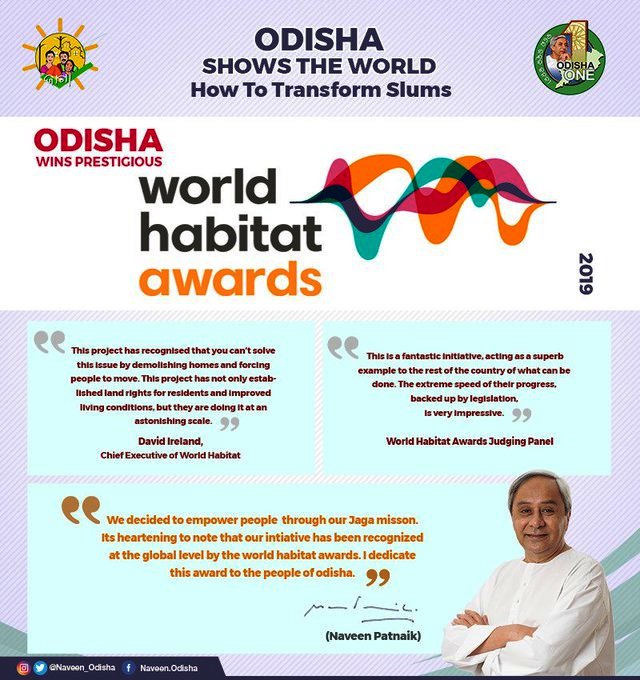 What is World Habitat Award?
This award is given by World Habitat, a UK-based organization, in partnership with the United Nations (UN)-Habitat, every year, in recognition of innovative, outstanding, and revolutionary ideas, projects, and programs from across the world.
4. Government Instant Messaging System (GIMS):
About Government Instant Messaging System (GIMS):
Designed and developed by National Informatics Centre (NIC).
It is being packaged for employees of Central and state government departments and organizations for Intra and inter-organization communications.
It is an Indian equivalent of popular messaging platforms, such as WhatsApp and Telegram, for secure internal use.
It is being developed as a secure Indian alternative without the security concerns attached to apps hosted abroad or those owned by foreign entities.
Like WhatsApp, GIMS employs end-to-end encryption for one-to-one messaging.
5. Namami Gange:
A review meeting of the National Ganga Council was recently held.
About Namami Gange Programme:
It is an umbrella program that integrates previous and currently ongoing initiatives by enhancing efficiency, extracting synergies and supplementing them with more comprehensive & better-coordinated interventions.
Implemented by the National Mission for Clean Ganga (NMCG), and its state counterparts—State Programme Management Groups.
National Ganga Council (NGC):
Created in October 2016 under the River Ganga (Rejuvenation, Protection, and Management) Authorities Order, 2016, dissolving the National Ganga River Basin Authority. Headed by the Prime Minister.
It replaced the National Ganga River Basin Authority (NGRBA).
NGC would have onboard the chief ministers of five Ganga basin states—Uttarakhand, Uttar Pradesh (UP), Bihar, Jharkhand, and West Bengal—besides several Union ministers and it was supposed to meet once every year.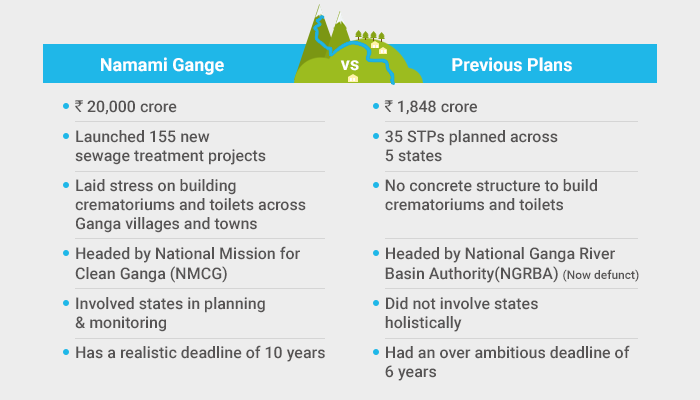 Main Pillars of the Namami Gange Programme are:
Sewerage Treatment Infrastructure
River-Surface Cleaning
Afforestation
Industrial Effluent Monitoring
River-Front Development
Bio-Diversity
Public Awareness
Ganga Gram
6. Sustainable Development Cell for Environmental Mitigation Measures :
The Ministry of Coal has decided to establish a 'Sustainable Development Cell'.
About the cell:
Objective: To promote environmentally sustainable coal mining in the country and address environmental concerns during the decommissioning or closure of mines.
Roles and functions:
Advise, mentor, plan and monitor the mitigation measures taken by the coal companies for maximizing the utilization of available resources in a sustainable way.
Act as a nodal point at the Ministry of Coal level in this matter.
Formulate the future policy framework for the environmental mitigation measures including the Mine closure Fund.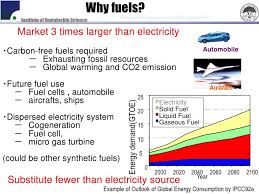 7. COP25:
International climate talks at COP25 closed with no deal on carbon markets. The negotiators postponed until next year a key decision on global carbon markets.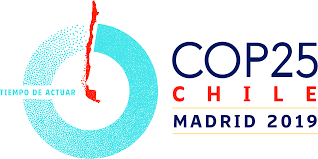 About:
The 2019 United Nations Climate Change Conference, also known as COP25, is the 25th United Nations Climate Change Conference.
It was held in Madrid, Spain, from 2 to 13 December 2019 under the presidency of the Chilean government.
The conference incorporates the 25th Conference of the Parties to the United Nations Framework Convention on Climate Change (UNFCCC), the 15th meeting of the parties for the Kyoto Protocol (CMP15), and the second meeting of the parties for the Paris Agreement (CMA2).
Outcome:
The final declaration underscored the "urgent need" to cut planet-heating greenhouse gases in line with the goals of the landmark 2015 Paris climate change accord.
That fell far short of promising to enhance countries' pledges to cut greenhouse gases next year which developing countries had lobbied the delegates to achieve.
8. INTEGRAL COACH FACTORY (ICF):
The Railway Ministry clearing the decks for the Integral Coach Factory (ICF) here to continue making Vande Bharat Express trains is seen as a welcome move though senior officials are skeptical of rolling out 45 rakes, 720 coaches, by 2021-22.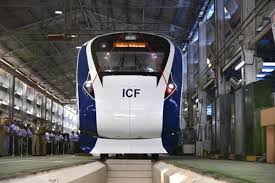 About:
Integral Coach Factory (ICF) is a manufacturer of rail coaches located in the neighborhood of Perambur, Chennai, Tamil Nadu.
It was established in 1952 and was inaugurated by Jawaharlal Nehru in 1955.
It is owned and operated by the Indian Railways.
The ICF is one of the three rake production units of the Indian Railways, the other two being the Modern Coach Factory at Raebareli and the Rail Coach Factory at Kapurthala.
9. Hydrogen Fuel Cell:
Supreme Court has asked the government to look into the feasibility of hydrogen-based tech to deal with vehicular air pollution in the capital. India is looking closely at Japan, which is gearing up to put on its roads thousands of vehicles based on a hydrogen cell technology, also known as 'fuel cells'.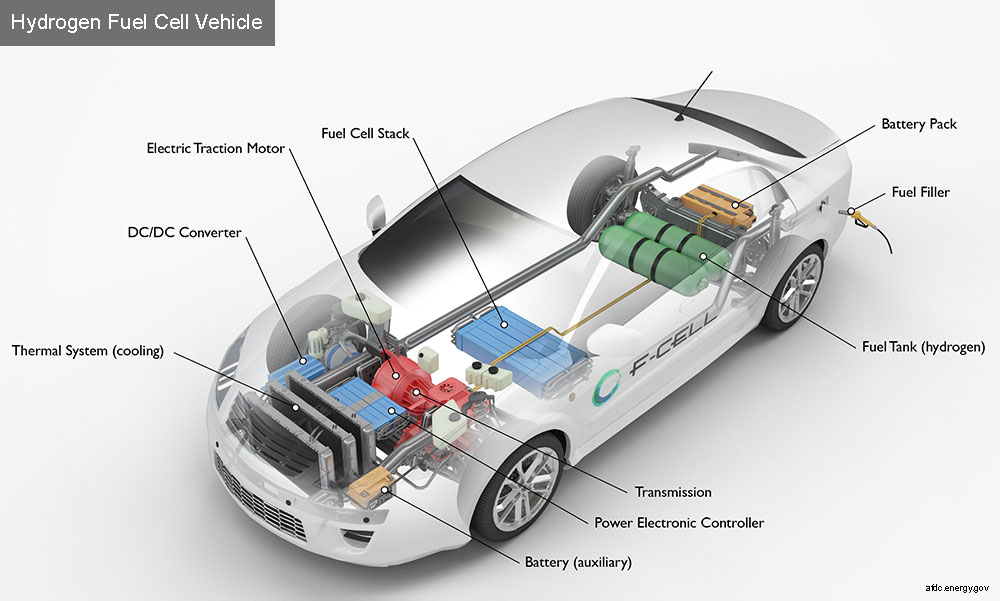 About:
At the heart of the fuel cell, electric vehicles (FCEV) is a device that uses a source of fuel, such as hydrogen, and an oxidant to create electricity by an electrochemical process.
The fuel cell combines hydrogen and oxygen to generate an electric current, water being the only byproduct. Like conventional batteries under the bonnets of automobiles, hydrogen fuel cells to convert chemical energy into electrical energy.
Advantages of fuel cells:
Fuel cells produce much smaller quantities of greenhouse gases and none of the air pollutants that cause health problems. Such cells are also far more energy-efficient than traditional combustion technologies. Unlike battery-powered electric vehicles, fuel cell vehicles do not need to be plugged in.
9. Strandhogg:
The Union Home Ministry has sent an alert to all States warning them about the vulnerability of the Android operating system to a bug called 'StrandHogg.'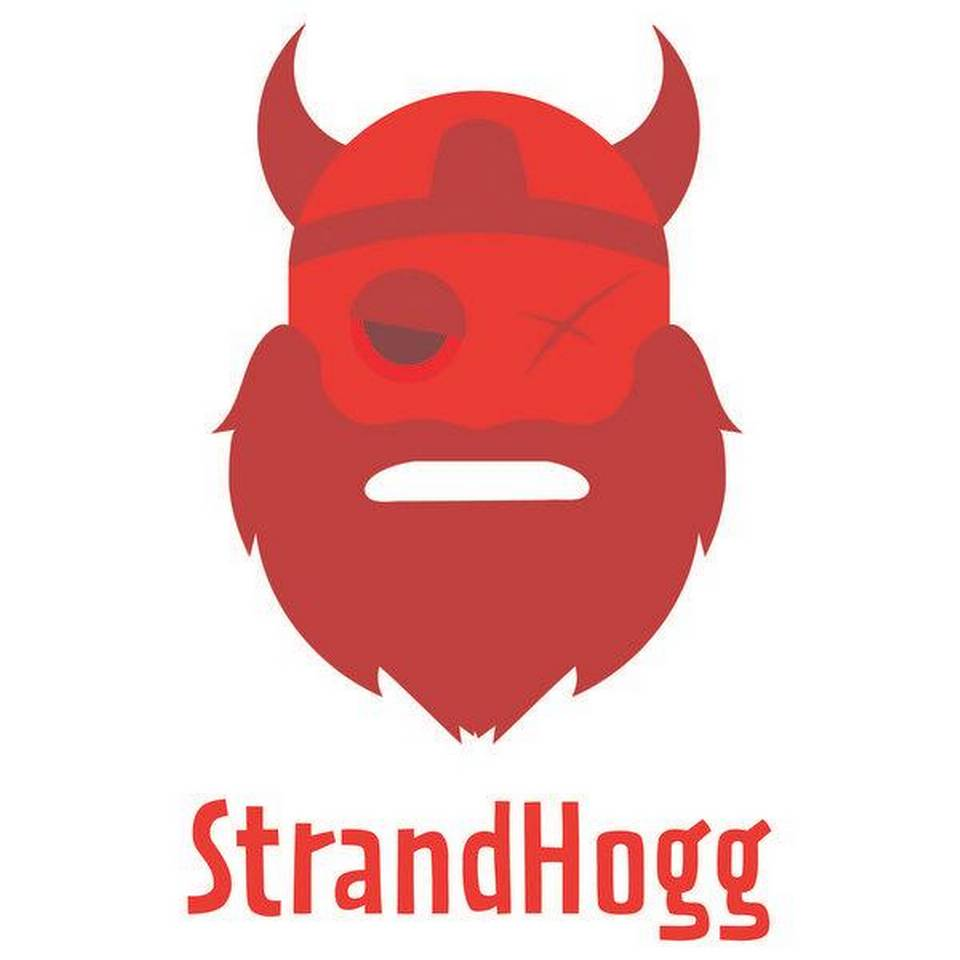 About:
StrandHogg allows real-time malware applications to pose as genuine applications and access user data of all kinds.
This malware can then potentially listen to their conversations, access photo album, read/send messages, make calls, record conversations and get login credentials to various accounts.
While all versions of Android are vulnerable to this bug, it may not be apparent to the affected users that malware applications are already onboard their device.
Pop-ups asking for permission to send notifications, messages, etc., are one of the main entry points for 'StrandHogg' to launch the attack.
10. Year-end review -2019 of Ministry Of Corporate Affairs:
In pursuance to the objective of providing greater " Ease of Doing Business", the Ministry of Corporate Affairs (MCA) has taken several landmark initiatives during the last one year ( January-November, 2019).
These are:
Simplified Proforma for Incorporating Company Electronically (SPICe) introduced which extends 8 services (CIN, PAN, TIN, DIN, Name, EPFO, ESIC, and GSTN) from three Ministries through a single form.
De-criminalization of technical & procedural violations under Companies Act and reducing the burden on criminal courts & NCLT by shifting 16 offenses sections to monetary penalty regime vide Companies (Amendment )Bill, 2019 notified on 31st July 2019
Government Process Re-Engineering by Introducing "RUN – Reserve Unique Name" web service for name reservation for companies & LLP and Re-engineering the Process of allotment of Director Identification Number (DIN).
Provisions relating to the issue of shares with Differential Voting Rights (DVRs) modified with the objective of enabling promoters of Indian companies to retain control of their companies, even as they raise equity capital from global investors.
Enabling provisions with regard to Mediation and Conciliation under the Companies Act, 2013 enforced.
Provisions relating to the creation of Debenture Redemption Reserve (DRR) revised with the objective of deepening the bond market & reducing the cost of capital
First National CSR Awards distributed.
11. ARTICLE 30(1):
The Supreme Court has dismissed a plea challenging a Kerala High Court order which held that an educational institution to claim minority status has been "established and administered" by the minority community, and not merely administered by it.
About:
The bench observed during the hearing that it was clear that under Article 30(1), for an institution to claim minority status, it has to be both "established and administered" by the community.
Article 30(1) of the Constitution of India gives linguistic and religious minorities a fundamental right to establish and administer educational institutions of their choice.
The National Commission for Minority Educational Institutions Act has been enacted to safeguard the educational rights of the minorities enshrined in Article 30(1) of the Constitution.
Section 2(g) of the Act defines a Minority Educational Institution as a college or institution (other than a University) established or maintained by a person or group of persons from amongst the minorities.
12. Facts Box: Accessible India Campaign:
Recently GoI extended the deadline for the Accessible India Campaign to March 2020. The main objective of the campaign is to make public spaces friendly for persons with disabilities.
About the campaign:
The campaign is also called Sugamya Bharat Abhiyan. The scheme was launched by the Union Ministry of Social Justice and Empowerment. The initiative is in line with the United Nations Convention on the Rights of Persons with Disabilities to which India signed in 2007.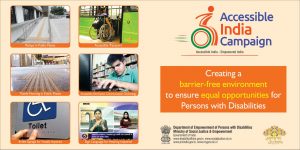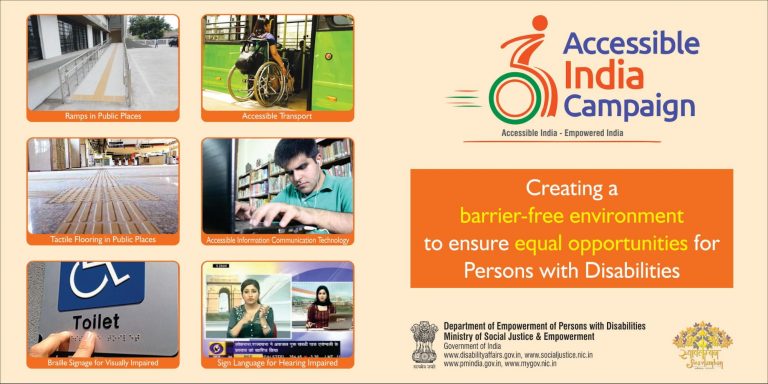 The campaign aims at making at least 50% of government-owned buildings as disabled-friendly.
It was aimed at doing in three phases. In phase 1, the campaign focused on making international airports disabled-friendly by 2016.
In phase 2, it aimed at making 25% of public transport vehicles disabled-friendly by 2017. In phase 3, it aimed at making 50% of government buildings disabled-friendly.
13.India to Host International Geological Congress 2020:
India is set to host the 36th International Geological Congress (IGC) in New Delhi during the first week of March 2020. The theme for next year's conference is 'Geosciences: The Basic Science for a Sustainable Development'.
About International Geological Congress (IGC):
It is popularly described as 'Olympics of Geosciences'. The IGCs are prestigious global geoscientific events held once in four years and participated by nearly 5000-6000 geoscientists from all across the world.
14. Vijay Diwas celebrated across India:
On December 16, 2019, India commemorated its victory over Pakistan in the war of 1971.
India fought against Pakistan helping Bangladesh obtain its freedom and won the war. On the very same day, Bangladesh celebrates its independence.
Highlights:
In order to commemorate India's victory and to pay tribute to the soldiers who fought in the war, the three army chiefs reached war memorial in Delhi.
They paid tribute to the brave soldiers who lost their lives in the war.
PM Modi and Defence Minister Rajnath Singh and other senior leaders paid tribute to the soldiers as well.
It was on this day, the Pakistan army surrendered with 93,000 soldiers.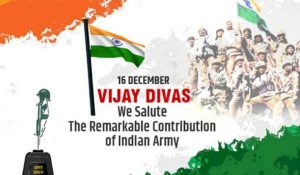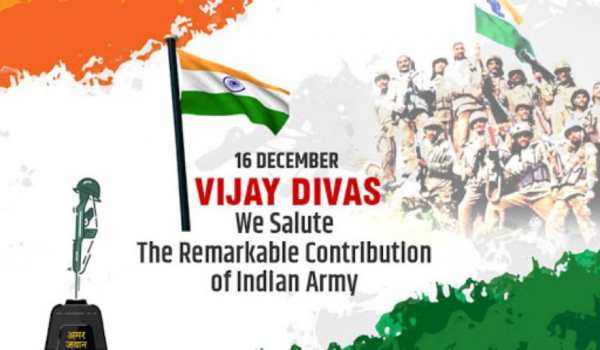 1971 war:
India and Pakistan confronted each other with their military forces over freedom of Bangladesh for 13 days between 3rd December 1971 and 16 December 1971. The armies clashed with one another in the eastern and western fronts. The war ended on December 16, 1971, after the armies signed Instrument of Surrender, announcing Bangladesh a new nation.
14. Crystal award:
Awarded by: the World Economic Forum (WEF)
Hosted by: World Economic Forum's World Arts Forum.
The Award recognizes as well as celebrates the achievements of leading artists and cultural figures whose leadership inspires inclusive and sustainable change.
The 26th Annual Crystal Award for the year 2020 has been announced.
WEF's 2019 Crystal Award Recipients:
Jin Xing– China's media personality. She was recognized for her leadership in shaping inclusive cultural norms
Theaster Gates– Chicago-based artist. He was recognized for his leadership in creating sustainable communities
Lynette Wallworth­- Australian artist. She won for her leadership in creating inclusive narratives
Deepika Padukone- Indian actress. She won the award for her remarkable leadership in raising mental health awareness. She is the only Indian actress who has won the 26th Annual Crystal Award for spreading mental health awareness.
Other Important Daily Current Affairs:
1. MattuGulla: MattuGulla is a variety of brinjal that has a Geographical Indication (GI) tag
Known for its unique taste, MattuGulla is grown in Mattu, Kaipunjal and Uliyargoli villages of Udupi district in Karnataka. An export network to UAE is being planned so that MattuGulla gets exported. As a result, the demand for it will increase and farmers will get a good price for it.
2. FASTags deadline extended: The government issued an order extending the deadline for FASTags to become mandatory by 30 days and requiring 25% of lanes at toll plazas to be kept open for cash transactions.
FASTag is an electronic toll collection system in India, operated by the National Highway Authority of India (NHAI). It employs Radio Frequency Identification (RFID) technology for making toll payments directly from the prepaid or savings account linked to it or directly toll owner
3. Odisha students develop smart water dispenser: Three students of Odisha's Kendriya Vidyalaya, Berhampur, have developed a 'smart water dispenser' to ensure equal distribution of drinking water through pipelines in any urban or rural habitat to combat the future water crisis.
4. Two tourist visitor centers set up at Ajanta and Ellora caves by the Maharashtra government have been shut due to their pending water and electricity dues worth ₹5 crore.
5. Britain elected Boris Johnson of the Conservative Party as its Prime Minister in the recently concluded elections. This victory gives Boris Johnson a clear mandate to take the United Kingdom out of the European Union without any delay.
6. Gujarat Cooperative Milk Marketing Federation (Amul) and Mother Dairy (owned by National Dairy Development Board) increased MRP (Maximum Retail Prices) of their pouched milk by Rs 2 per liter.
7. "Steeling India-2019": the Confederation of Indian Industry organized the "Steeling India 2019" conference, a drive to increase metal intensity in key sectors. Union Minister for Steel, Petroleum and Natural Gas Shri Dharmendra Pradhan participated in the conference.
8. Indo-Tibetan Border Police (ITBP) has started a dedicated matrimonial site for its staff. This is the first-ever dedicated and well-managed matrimony portal among Central Armed Police Forces (CAPF). A link for the unique portal was launched on 9 December on the official website of ITBP. The website will be managed by ITBP and only the staff will be able to access it.
9. The Gujarat police were presented the 'President's Colours' by Vice-President M Venkaiah Naidu at a ceremony held in Karai Police Academy in Gandhi Nagar on 15 December 2019. Gujarat now becomes the seventh state to receive the prestigious President's Colours, also called as Nishaan, an emblem which all police officers of Gujarat would wear on the left-hand sleeve of their uniform.
10. The longest climate talks in the history of the United Nations that was held in Madrid, Spain, ended on December 15, 2019. The climate summit ended without crucial agreement on the carbon market rules of the Paris Agreement.
11. Jamaica's Toni-Ann Singh was crowned as Miss World 2019 at a beauty pageant held in London, UK. She won the coveted Miss World title for the year 2019 after beating her contenders, Ophely Mezino from France and Suman Rao from India.
12. The shuttle train service between Lahore and Wagah railway station resumed operation on 15 December 2019 after a gap of 22 years.
13. The Association of Test Publishers (ATP) is to host the fifth annual India-ATP conference in Delhi. The conference will be held on 20 December at the India Habitat Centre in New Delhi. Aim: The aim of ATP is to promote and develop testing and assessment best practices globally.
14. State Bank of India (SBI) has signed a loan agreement with KfW( German state-owned development bank), worth $277 million on 16 December 2019. The arrangement of the loan and the grant facilities was facilitated by SBI's investment banking subsidiary SBI Capital Markets Ltd.
Agreement: The aim of the agreement was to establish an energy-efficient housing program in India.
15. Vistara's Chief Commercial Officer (CCO) Sanjiv Kapoor has resigned from the post on 16 December 2019.
16. The Polynesian island of Tahiti will host the surfing events at the 2024 Paris Olympics.
17. The Andhra Pradesh Legislative Assembly passed two Bills, namely Andhra Pradesh State Commission for Schedule Tribes Bill and Andhra Pradesh State Commission for Scheduled Castes Bill on 16 December 2019. The two bills were passed by a voice note.
Provision of the Bill: The Bills will enable to set up the separate Commissions for Scheduled Castes (SCs) and Scheduled Tribes (STs).
18. India announced that it has increased the area covered by its Indo-Pacific policy to include the western Indian Ocean and the Arabian Sea. This move by the country will include the Gulf states and Africa along with ASEAN. The decision was made at the end of the joint Indian Ocean Dialogue held in New Delhi. The announcement was made by the External Affairs Minister Subrahmanyam Jaishankar.
19. AirAsia India appointed Ankur Garg as its chief commercial officer (CCO).
20. The Income Tax Department announced that it is mandatory to link the PAN with Aadhaar by the end of 2019 on 15 December.
21. The Central Board of Direct Taxation (CBDT) extended the deadline to make advance tax payments for the northeastern states in view of the protests against the amended Citizenship Act till 31 December 2019.
22. The seventh edition of Exercise Mitra Shakti-VII 2019 concluded on 14 December 2019 at Aundh Military Station, Pune. The exercise was held between the Indian Army and the Sri Lankan Army. The exercise is a part of the United Nations peacekeeping forces. The exercise was held from 1-14 December 2019.
Aim: The exercise aimed to enhance the operational efficiency and interoperability between the Indian Army and Sri Lanka Army.
This was all for today's current affairs