Coal Shortage: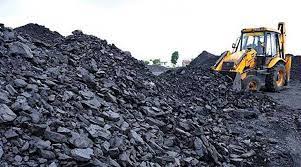 The India Energy Outlook 2021 report of the International Energy Agency (IEA) said energy use in India has doubled since 2000, with 80% of demand still being met by coal, oil and solid biomass.
Pandemic-related disruptions, however, prevented the stock-up of coal. Mining operations were halted to curb the spread of the virus. Despite the gradual easing into operations, mining activities were hampered during the monsoons, delaying arrival of stocks.
With household demand for power picking up and the arrival of summer, combined with the sudden acceleration in economic activity, it has resulted in a demand-supply mismatch.
Decline in coal stocks and the resulting power outages in several States have spurred queries of renewable energy's potential to fill in for the conventional resource.
Coal is abundantly available, has shorter gestation periods and coal-based plants have lower capital costs than hydel and nuclear plants, therefore, making it the most viable enabler of energy security in the country.
The conventional resource's capacity addition is further helped by the increased participation of the private sector in power generation.