Government Order GO 111: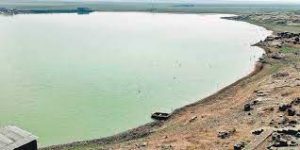 Environmentalists and activists are criticizing the Telangana government for withdrawing an over 25-year-old government order (GO) 111 protecting the historic Osman Sagar and Himayat Sagar reservoirs in Hyderabad, which they say will destroy the fragile surrounding ecosystem.
On 8th March, 1996, the government of erstwhile (undivided) Andhra Pradesh had issued GO 111 prohibiting development or construction works in the catchment area of the Osman Sagar and Himayat Sagar lakes up to a radius of 10 km.
The GO prohibited the setting up of industries, residential colonies, hotels, etc. which cause pollution.
The aim of the restrictions was to protect the catchment area, and to keep the reservoirs pollution-free.
The lakes had been supplying water to Hyderabad for nearly 70 years and were the main source of drinking water for the city at the time.
The reservoirs were created by building dams on the Musi (also known as Moosa or Muchkunda) river, a major tributary of the Krishna, to protect Hyderabad from floods.
The proposal to build the dams came after a major flood during the reign of the sixth nizam Mahbub Ali Khan (1869-1911) in 1908, in which more than 15,000 people were killed.
The lakes came into being during the reign of the last nizam, Osman Ali Khan (1911-48). Osman Sagar was completed in 1921, and Himayat Sagar in 1927. The nizam's guesthouse at Osman Sagar is now a heritage building.
The city no longer depends on these two reservoirs for water supply, and there was no need to continue with the restrictions on development in the catchment radius.
Hyderabad's drinking water requirement has increased to more than 600 Million Gallons per Day (MGD), which is being drawn from other sources including the Krishna river.