Begging: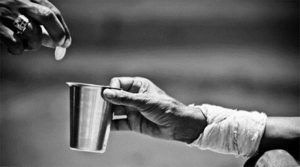 The Supreme Court has asked the Centre and four States to file their response within three weeks on a plea seeking a direction to repeal the provisions criminalizing begging.
The plea has referred to the August 2018 verdict of the Delhi High Court which had decriminalised begging in the national capital and said provisions of the Bombay Prevention of Begging Act, 1959, which treats begging as an offence cannot sustain constitutional scrutiny.
The provisions of the statutes criminalizing the act of begging put people in a situation to make an unreasonable choice between committing a crime or not committing one and starving, which goes against the very spirit of the Constitution and violates Article 21 i.e. Right to Life.
Referring to the Census 2011, the plea has said the total number of beggars in India is 4,13,670 and the number has increased from the last census.
It said the government had the mandate to provide social security to everyone and ensure that all had basic facilities, as embedded in the Directive Principles of State Policy in the Constitution.
However, the presence of beggars is evidence that the state has failed to provide these basic facilities to all its citizens.