Jyotirao Phule: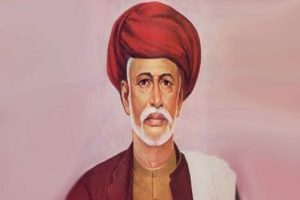 He was born on April 11, 1827, and his birth anniversary is celebrated as Jyotiba Phule Jayanti every year.
Born in 1827 in Satara district of Maharashtra.
Phule was given the title of Mahatma on May 11, 1888, by Vithalrao Krishnaji Vandekar, a Maharashtrian social activist.
Social reforms and key contributions:
His work is related mainly to the eradication of untouchability and caste system, emancipation and empowerment of women, reform of Hindu family life.
Along with his wife, Savitribai Phule, he is regarded as pioneer of women's education in India.
The couples were the first native Indians to open the first indigenously-run school for girls in India in August 1848 at Pune in Maharashtra.
Later, the Phules started schools for children from the then untouchable castes such as Mahar and Mang.
In 1863, he opened a home for pregnant Brahmin widows to give birth in a safe and secure place.
He opened an orphanage home to avoid infanticide. In this regard, he is believed to be the first Hindu to start an orphanage for unfortunate children.
In 1868, Jyotirao decided to construct a common bathing tank outside his house to exhibit his embracing attitude towards all human beings and wished to dine with everyone, regardless of their caste.
In 1873, Phule founded the Satyashodhak Samaj, or the Society of Seekers of Truth, for the rights of depressed classes, to denounce the caste system, and to spread rational thinking.
His famous works: Tritiya Ratna (1855), Gulamgiri (1873), Shetkarayacha Aasud, or Cultivator's Whipcord (1881), Satyashodhak Samajokt Mangalashtakasah Sarva Puja-vidhi (1887).