Death Penalty: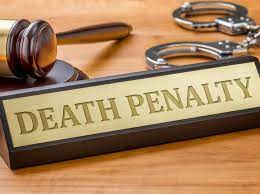 A Bench of Supreme Court (SC) has agreed to comprehensively examine procedures in death penalty cases to ensure that judges who have to choose between life imprisonment and the death sentence have comprehensive sentencing information.
Earlier, the SC had raised concerns in the process of assessments of mitigating information in death penalty cases.
The court is undertaking an exercise to reform the procedures by which information necessary in a death penalty case is brought before courts.
In doing so, the Supreme Court is acknowledging concerns with the manner in which death penalty sentencing is being carried out.
While the death penalty has been held to be constitutional, the manner in which it has been administered has triggered accusations of unfairness and arbitrariness.
Capital punishment, also called the death penalty, is the execution of an offender sentenced to death after conviction by a court of law of a criminal offence.
It is the highest penalty awardable to an accused. Generally, it is awarded in extremely severe cases of murder, rapes, treason etc.
The death penalty is seen as the most suitable punishment and effective deterrent for the worst crimes.
Those who oppose it, however, see it as inhumane. Thus, the morality of the death penalty is debatable and many criminologists and socialists all across the globe, have been long demanding abolition of the death penalty.
Prior to the Criminal Procedure (Amendment) Act (Cr PC) of 1955, the death penalty was the rule and life imprisonment an exception in India.
Further, the courts were bound to give an explanation for awarding a lighter penalty than death for capital offences.
After the amendment of 1955 courts were at liberty to grant either death or life imprisonment.
As per Section 354 (3) of the Cr PC, 1973 the courts are required to state reasons in writing for awarding the maximum penalty.
The situation has been reversed and a life sentence is the rule and death penalty an exception in capital offences.
Moreover, despite a global moratorium against the death penalty by the United Nation, India retains the death penalty.
India is of view that allowing criminals guilty of having committed intentional, cold-blooded, deliberate and brutal murders to escape with a lesser punishment will deprive the law of its effectiveness and result in travesty of justice.
In concurrence of this, a proposal for the scrapping of the death penalty was rejected by the Law Commission in its 35th report 1967.
In India as per official statistics, 720 executions have taken place in India after it became independent in the year 1947, which is a minuscule fraction of the people who were awarded death penalty by the trial courts.
In the majority of the cases, death was commuted to life imprisonment and some were acquitted by the higher courts.