Electronically Transmitted Postal Ballot System For NRIs: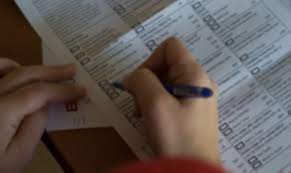 The Chief Election Commissioner emphasised the need to facilitate postal voting for Non-Resident Indians (NRIs).
It highlights the Election Commission's proposal for Electronically Transmitted Postal Ballots(ETPBs) for NRIs, which is currently awaiting government approval.
The initiative aims to allow over 1.34 crore overseas Indians to participate in elections using a technology-driven methodology.
The ETPBS is a system designed to facilitate remote voting for individuals who are unable to cast their votes in person at a polling station.
ETPBS combines the use of electronic transmission and postal services to enable voters to receive and return their ballots electronically.
Under this system, postal ballots are sent electronically to registered service voters.
The service voter can then download the ETPB (along with a declaration form and covers), register their mandate on the ballot and send it to the returning officer of the constituency via ordinary mail.
The post will include an attested declaration form (after being signed by the voter in the presence of an appointed senior officer who will attest it).
The Conduct of Election Rules, 1961 was amended in 2016 to allow service voters to use the ETPBS.