Global Survey On Digital And Sustainable Trade Facilitation: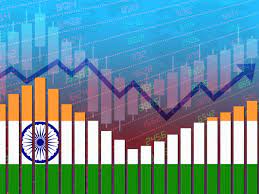 The United Nations Economic and Social Commission for Asia Pacific (UNESCAP) released Global Survey on Digital and Sustainable Trade Facilitation.
It is conducted every two years by UNESCAP.
The 2023 survey covered more than 140 economies and evaluated 60 trade facilitation measures
Key findings:
It has recognized India's exceptional progress across various sub indicators, with the country achieving a perfect score of 100% in four key areas: Transparency, Formalities, Institutional Arrangement and Cooperation, and Paperless Trade.
India has witnessed a substantial improvement in the score for "Women in Trade Facilitation" component from 66.7% in 2021 to 77.8% in 2023.
India is now the best performing country amongst all the countries of South Asia region.
The overall score of India has been greater than many developed countries including Canada, France, UK, Germany etc.
UNESCAP:
It is the most inclusive intergovernmental platform in the Asia-Pacific region which was established in 1947.
Member countries: It consists of 53 members and 9 associate members.
India is also a member of this organization.
Headquarters:Bangkok, Thailand
It works to overcome some of the region's greatest challenges by providing results-oriented projects, technical assistance, and capacity building to member States