NIDHI Program: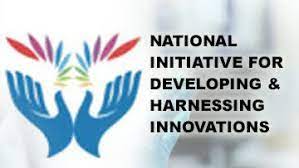 The union Minister of State Science & Technology informed the Rajya Sabha about the NIDHI Program.
National Initiative for Developing and Harnessing innovations (NIDHI) program was launched in 2016.
It is an umbrella programme conceived and developed by the Innovation & Entrepreneurship division, Department of Science & Technology.
Aim is to nurture start-ups through scouting, supporting and scaling innovations.
Various departments and ministries of the central government, state governments, academic and R & D institutions, mentors, financial institutions, angel investors, venture capitalists and private sectors.
Funding: By the National Science & Technology Entrepreneurship Development Board (NSTEDB).
The NIDHI- PRAYAS (Promoting and Accelerating Young and Aspiring Innovators and Startups) program at Proof-of-Concept level provides mentoring and financial support to innovator for converting their ideas into prototypes.
NIDHI Entrepreneurs-In-Residence (EIR) Program provides fellowships to the students opting for entrepreneurship.
The NIDHI Seed Support Program provisions availability of early-stage seed support funding to startups and the NIDHI Accelerator program speeds up the investment readiness of the startups.
The NIDHI program has been helpful in creating state-of-the art infrastructure for incubating startups in technology sectors through Technology Business Incubators (TBIs) and Centres of Excellence (CoE).