Pension Scheme For Gig Workers: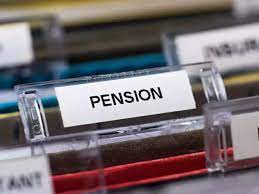 India's pension fund regulator (PFRDA) has recommended the federal government introduce a UK-like pension scheme for the country's gig workers, a move aimed at bringing about 90 per cent of the overall workforce into the pension fold under the National Pension Scheme (NPS)
In a landmark UK Supreme Court ruling in February 2021, it declared that Uber's tens of thousands of drivers were "workers", as defined in legislation, and not independent contractors. This meant they were entitled to employment rights, including minimum pay and a pension.
Since then, the UK regulator has told that Employers are obliged to automatically enrol those identified as eligible workers into a pension and contribute a minimum of 3 per cent of their pensionable salary towards their retirement fund.
Since the ruling, Uber and most other companies have moved to reclassify their gig workers as workers, setting up a pension scheme as part of the process.