Polar Science And Cryosphere Research Scheme: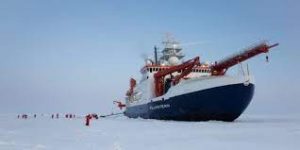 The National Centre for Polar and Ocean Research (NCPOR), an autonomous institute that falls under the ambit of the Ministry of Earth Sciences has successfully implemented the Polar Science and Cryosphere Research (PACER) scheme which comprises of Indian Arctic program, the Antarctic program, Cryosphere, and Climate program, and Southern Ocean
It has successfully executed the 39th and 40th Indian Scientific Expedition to Antarctica.
The 41st Indian Scientific Expedition to Antarctica is currently ongoing.
Under this scheme 10 sediment cores have been collected from lakes to reconstruct the climate of the past that is associated with the dynamics of the ice-sheet.
Various geophysical and glaciological measurements have been carried out in the coastal Dronning Maud Land with the objective to understand patterns of snow accumulation and the glaciochemical process contribution.
In the lakes of Larsemann Hills, East Antarctica, studies were conducted to understand the biogeochemical process in the supraglacial environments.
At the Bharati and Maitri stations, clear-air atmospheric observatories which contain automatic weather stations, sensors to measure greenhouse gas and aerosol concentrations have been established.
Ice core analyses were also conducted to understand the long-term climate variability over Antarctica and dissolved organic carbon pathways.
Hydrophone system, as well as IndARC mooring system, was successfully deployed in Kongsfjorden, Svalbard.
In the Arctic Svalbard archipelago, coastal cruises were done to conduct microbial and biogeochemical research.
Using Arctic regional atmospheric model with Chemistry module, Arctic Regional Ocean Model, and Global sea-ice simulations several modeling initiatives were started.
The continuation of this scheme has also been approved for the 221-26 period.