RBI's Retail Direct Scheme: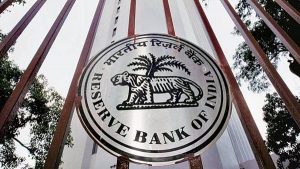 The Prime Minister has launched the Reserve Bank of India (RBI)- Retail Direct Scheme to open up the Government bond market for the retail investors.
In February 2021, RBI proposed to allow retail investors to open gilt accounts with the central bank to invest in Government securities (G-secs) directly.
Under the scheme, retail investors (individuals) will have the facility to open and maintain the 'Retail Direct Gilt Account' (RDG Account) with the RBI.
Retail Investor is a non-professional investor who buys and sells securities or funds that contain a basket of securities such as mutual funds and Exchange Traded Funds (ETFs).
A Gilt Account can be compared with a bank account, except that the account is debited or credited with treasury bills or government securities instead of money.
The scheme places India in a list of select few countries offering such a facility.
Aim:

The move is aimed at diversifying the government securities market, which is dominated by institutional investors such as banks, insurance companies, mutual funds and others.
While foreign portfolio investors were allowed to invest in G-secs, their holding is around 2-3% in the overall market.

Scope:

It offers a portal avenue to invest in Central government securities, treasury bills, State development loans and sovereign gold bonds.
They can invest in primary as well as secondary market government securities markets.
Negotiated Dealing System-Order Matching Segment (NDS-OM) means RBI's screen based, anonymous electronic order matching system for trading in Government securities in the secondary market.