RBI's Retail Direct Scheme: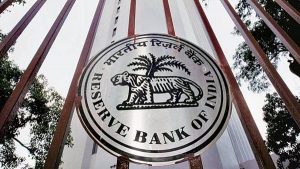 The Reserve Bank of India (RBI) announced the 'RBI Retail Direct' Scheme.
In February 2021 RBI proposed to allow retail investors to open gilt accounts with the central bank to invest in Government securities (G-secs) directly.
Under the scheme, retail investors (individuals) will have the facility to open and maintain the 'Retail Direct Gilt Account' (RDG Account) with the RBI.
Retail Investor is a non-professional investor who buys and sells securities or funds that contain a basket of securities such as mutual funds and Exchange Traded Funds (ETFs).
A Gilt Account can be compared with a bank account, except that the account is debited or credited with treasury bills or government securities instead of money.
RDG accounts can be opened through an online portal provided for the purpose of the scheme.
The online portal will give registered users access to primary issuance of G-secs and access to Negotiated Dealing System-Order Matching system (NDS-OM).
The RBI introduced the NDS-OM in August 2005. It is an electronic, screen based, anonymous, order driven trading system for dealing in G-secs.
It is a one-stop solution to facilitate investment in G-secs by individual investors.
RBI seeks to democratize the ownership of government debt securities beyond banks and managers of pooled resources such as mutual funds.