Surjapuri And Bajjika Dialects: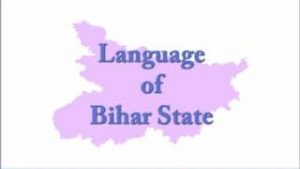 Bihar Chief Minister Nitish Kumar and Education Minister Prof Chandra Shekhar have asked the state education department to set up academies for the promotion of the Surjapuri and Bajjika dialects on the lines of the Hindi and Urdu academies.
Surjapuri is spoken mainly in Kishanganj and other parts of Seemanchal in northeastern Bihar, including the districts of Katihar, Purnia and Araria.
The dialect, a mix of Bangla, Urdu, and Hindi, is also spoken in contiguous parts of West Bengal.
The name Surjapuri comes from Surjapur pargana, which no longer exists. But there is a toll plaza called Surjapur between Purnia and Kishanganj.
Bajjika, one of five dialects spoken in Bihar, is a mix of Hindi and Maithili, and is spoken mainly in Vaishali, Muzaffarpur, and parts of Sitamarhi, Sheohar and Samastipur.
Bajjika is not as well known as other dialects such as Bhojpuri and Maithili.