Reform Linked Borrowing Window: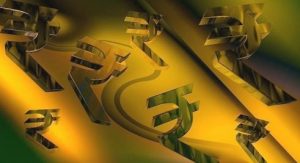 Indian states were able to borrow an extra Rs. 1.06 lakh crore in 2020-21 (FY21) due to the Reform Linked Borrowing window.
This was announced to provide an additional leeway to states in order to cope with the adverse effects of Covid-19 pandemic on the economy.
This was a nudge, incentivising the States to adopt progressive policies to avail additional funds.
In October 2020, the Central government had linked permission for additional borrowing of 1% of their GSDP (Gross State Domestic Product) to implementation of four critical reforms, which are:

Implementation of One Nation One Ration Card System,
Ease of doing business reform,
Urban Local body/ utility reforms and
Power Sector reforms.

Under this reforms-linked borrowing window, states were to get access to funds of up to Rs 2.14 lakh crore on completion of all the four reforms.
For states completing three of the four reforms, the Centre would provide additional funds assistance of Rs. 2,000 crore for capital expenditure.
For FY 2021-22, the net borrowing ceiling for states has been fixed at 4% of the projected GSDP (about Rs 8.46 lakh crore), based on recommendations of the Fifteenth Finance Commission.
Chapter II of Part XII of the Constitution of India deals with borrowing by the Central Government and State Governments.
It comprises two provisions – Article 292 which covers borrowing by the Central Government and Article 293, which covers borrowing by State Governments.
Article 293 (3) requires State Governments that are indebted to the Central Government to seek the consent of the Central Government before raising further borrowings.