Swachh Bharat Mission Grameen Phase-II: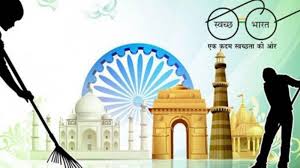 Swachh Bharat Mission (Grameen) [SBM (G)] Phase-II is making steady progress amidst Covid-19 with 1249 villages declared ODF(Open Defecation Free) Plus.
SBM (G) Phase-II was approved in February 2020 by the Ministry of Jal Shakti.
ODF Plus entails that ODF behaviors are sustained, and every village has access to solid and liquid waste management.
About SBM(G) Phase-II:
It emphasizes the sustainability of achievements under phase I and provides adequate facilities for Solid/Liquid & plastic Waste Management (SLWM) in rural India.
Implementation: SBM (G) Phase-II will be implemented from 2020-21 to 2024-25 in a mission mode with a total outlay of Rs. 1,40,881 crores.
Funding Pattern and Norms: The fund sharing pattern between centers and States will be 90:10 for the North-Eastern States and the Himalayan States and UT of J&K; 60:40 for other States; and 100% for other Union Territories.
Funding Norms for SLWM have been rationalized and changed to a per capita basis in place of the number of households.
The SLWM component of ODF Plus will be monitored on the basis of output-outcome indicators for 4 key areas:

Plastic waste management,
Biodegradable solid waste management (including animal waste management),
Greywater (Household Wastewater) management
Fecal sludge management.