Swachh Bharat Mission: Achievements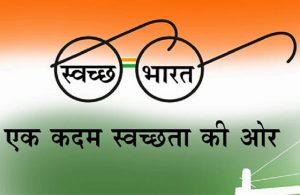 According to the parliamentary standing committee report on water resources:
Only 12% of the villages that were supposed to get infrastructure for liquid waste management this year have achieved their goal under the second phase of the Swacch Bharat Mission.
The implementation of solid waste management infrastructure also lagged behind, with only 22% of target villages covered during 2021-22 until February 7.
In its first phase, the Swacch Bharat Mission aimed to provide a toilet in every rural household and claimed to have achieved its goal in 2019.
Swachh Bharat Mission-Urban 2.0 (SBM-U):
To make all cities 100% 'garbage free' from current 70%.
Ensure grey and black water management in all cities other than those covered under AMRUT.
Make all urban local bodies as ODF+ and those with a population of less than 1 lakh as ODF++.
Focus on source segregation of solid waste by utilizing the principles of 3Rs (Reduce, Reuse, Recycle).
Scientific processing of all types of municipal solid waste and remediation of legacy dumpsites for effective solid waste management.