The Indian Institutes Of Management (Amendment) Bill, 2023 : Introduced In Lok Sabha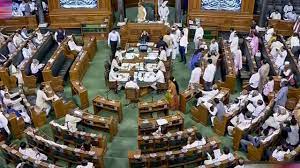 The Indian Institutes of Management (Amendment) Bill, 2023, introduced in Lok Sabha, aims to change the law governing the administration of Indian Institutes of Management (IIMs).
The Bill proposes giving the government an expanded role in the appointment and removal of IIM Directors and initiating inquiries.
The 2017 Act granted the IIMs greater autonomy by declaring them "institutions of national importance."
The current IIM Act allows the institutes to be run by their board of governors, which has the power to make policy decisions related to administration and functioning.
The new Bill seeks to appoint the President of India as the "Visitor" to the IIMs, giving the President powers to conduct audits, order inquiries, and appoint or remove chairpersons and directors of the IIMs.