What Is Adjusted Gross Revenue (AGR)?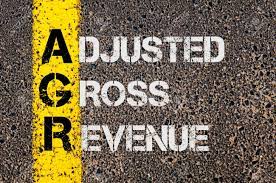 Bharti Airtel has decided to opt for the four-year moratorium on adjusted gross revenue (AGR) and spectrum payments, making it the second telco after Vodafone Idea to accept the offer, which was part of the recently announced telecom relief package.
The Union Cabinet had in September approved several measures to extend lifeline to the cash-strapped telecom sector, including a four-year moratorium on payment of dues to the government arising out of the AGR judgment as well as payments of spectrum purchased in past auctions.
The government had asked the telecom companies to convey their decision on opting for the four-year dues moratorium by October 29, while also giving 90 days' time to indicate if they wanted to opt for converting the interest amount pertaining to the moratorium period into equity.
What is AGR?
Adjusted Gross Revenue (AGR) is the usage and licensing fee that telecom operators are charged by the Department of Telecommunications (DoT). It is divided into spectrum usage charges and licensing fees, pegged between 3-5 percent and 8 percent respectively.
As per DoT, the charges are calculated based on all revenues earned by a telco – including non-telecom related sources such as deposit interests and asset sales.