New Big 5 project: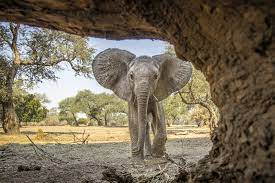 It has named the five animals for framing instead of firing at. These are the elephant, polar bear, gorilla, tiger, and lion.
All the New Big 5 animals are keystone species, essential to the balance of nature in their habitats, biodiverse ecosystems, and the survival of other species, including humans.
It is an international initiative of more than 250 of the world's wildlife photographers, conservationists, and wildlife charities.
Created by British photographer Graeme Green.
Its aim is to raise awareness about the crisis facing the world's wildlife from threats including habitat loss, human-wildlife conflict, poaching, illegal wildlife trade, and climate change.
Since its launch in April 2020, the project to list the animals received more than 50,000 votes from wildlife lovers.