Daily Current Affairs for Government Exams:
Today Current Affairs:15th May 2020 for UPSC IAS exams, State PSC exams, SSC CGL, State SSC, RRB, Railways, Banking Exam & IBPS, etc.
Contents:
Interest Subvention on Working Capital Loans for the Dairy sector :
Atmanirbhar Bharat Abhiyan.: Economic Stimulus II
Global Forest Resources Assessment 2020 (FRA 2020) report,:
Shanghai Cooperation Organization:
Dibang project:
Diamer-Bhasha Dam:
Other important current affairs:
1.Interest Subvention on Working Capital Loans for the Dairy sector :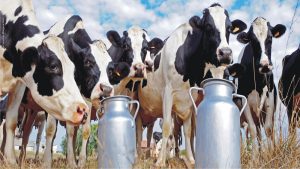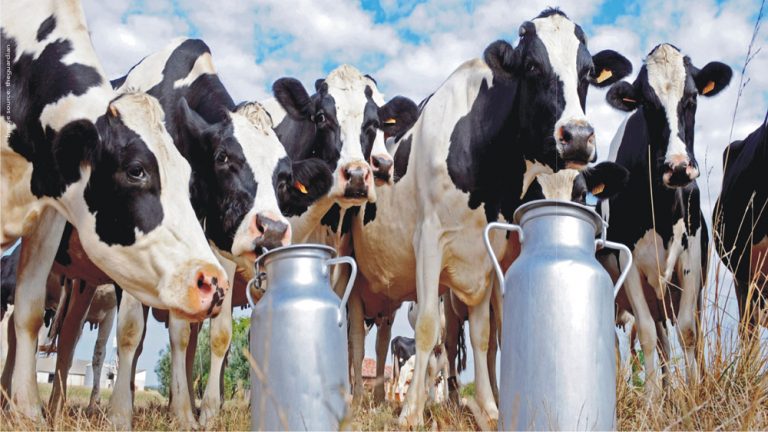 Union Government has introduced a new scheme of Interest Subvention on Working Capital Loans for the Dairy sector for supporting Dairy Cooperatives and Farmer Producer Organizations engaged in dairy activities for implementation during 2020-21.
Interest subvention will be given to Cooperatives and Farmer-owned milk producer companies on working capital loans taken from banks and financial institutions between 1st April 2020 to 31st March 2021 for the conversion of milk into conserved commodities and other milk products.
The scheme has made provisions for providing interest subvention of 2% per annum, with an additional incentive of 2% per annum interest subvention to be given in case of prompt and timely repayment/interest servicing.
The modified scheme envisages a budgetary provision of 100 crore rupees earmarked for the component Interest Subvention on Working Capital Loans for the Dairy sector during 2020-21.
The scheme will be implemented by this Department of Animal Husbandry through National Dairy Development Board (NDDB), Anand.
Benefits: The scheme will help in providing stable market access to milk producers.
This will help to ease out the working capital crisis for handling surplus milk and enable timely payment to the farmers.
2.Atmanirbhar Bharat Abhiyan.: Economic Stimulus II: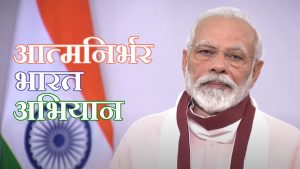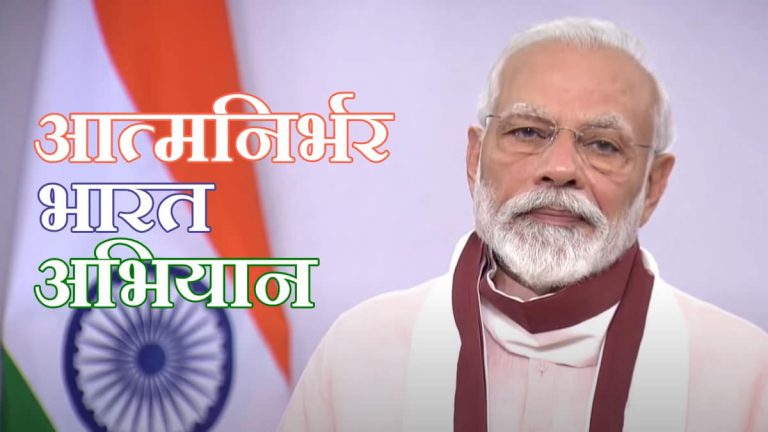 Recently, the Union Finance Minister announced the short term and long-term measures for supporting the poor, including migrants, farmers, tiny businesses, and street vendors as part of the second tranche of Atmanirbhar Bharat Abhiyan. Earlier, the Economic Stimulus-I was announced which includes both liquidity financing measures and credit guarantees.
Key Points
Free Food Grains Supply
Allocation of additional food grain to all the States/UTs (5 kg per migrant laborer and 1 kg chana per family per month) for two months (May and June 2020) free of cost.
This move is an extension of the Pradhan Mantri Gharib Kalyan Yojana.
Eligibility: Migrant laborers not covered under National Food Security Act (NFSA), 2013, or without a ration card in the State/UT in which they are stranded at present.
There are an estimated 8 crore migrant workers, housed in government and privately run relief camps across the country since the lockdown.
The entire outlay of ₹3500 crores will be borne by the Government of India.
One Nation One Ration Card
67 crore beneficiaries covering 83% of the Public Distribution System (PDS) population will be covered by National portability of Ration cards by August 2020 and 100% National portability will be achieved by March 2021.
One Nation One Ration Card is part of Technology-Driven System Reforms and will enable migrant workers and their family members to access PDS benefits from any Fair Price Shop in the country.
This will ensure that the people in transit, especially migrant workers can also get the PDS benefit across the country.
Scheme for Affordable Rental Housing Complexes for Migrant Workers and Urban Poor
This scheme will be launched soon and under this, the Central Government will provide ease of living at an affordable rent.
Under this: Government-funded houses in the cities will be converted into Affordable Rental Housing Complexes (ARHC) under PPP mode (Public-Private Partnerships) through concessionaires.
Interest Subvention for Shishu MUDRA loanees
The government of India will provide Interest subvention of 2% for prompt payees for a period of 12 months to MUDRA Shishu loanees, who have loans below ₹50,000.
The current portfolio of MUDRA Shishu loans is around ₹1.62 Lakh crore. This will provide relief of about ₹1,500 crores to Shishu MUDRA loanees.
Credit Facility for Street Vendors
A scheme will be launched to facilitate easy access to credit to Street vendors and enable them to restart their businesses.
It is expected that 50 lakh street vendors will be benefited under this scheme and credit of ₹5,000 crore would be provided.
Bank credit facilities for initial working capital up to ₹10,000 for each enterprise will be extended.
Extension of Credit Linked Subsidy Scheme
The Credit Linked Subsidy Scheme for Middle Income Group (MIG, annual income between ₹6 and ₹18 lakhs) will be extended up to March 2021.
This subsidy scheme comes under the Pradhan Mantri Awas Yojana (Urban).
This will benefit 2.5 lakhs middle income families during 2020-21 and will lead to an investment of over ₹70,000 crores in the housing sector.
This will create a significant number of jobs by giving a boost to the housing sector and will stimulate demand for steel, cement, transport, and other construction materials.
Creating Employment using CAMPA Funds
Approximately ₹6,000 crores of funds under Compensatory Afforestation Management & Planning Authority (CAMPA) will be used.
The funds will be utilized in afforestation and plantation works, artificial regeneration, forest management, soil & moisture conservation works, forest protection, forest, and wildlife-related infrastructure development, wildlife protection, and management, etc.
The government will grant immediate approval to these plans which will create job opportunities in urban, semi-urban, and rural areas and also for Tribals.
Additional Emergency Working Capital through NABARD
National Bank for Agriculture and Rural Development (NABARD) will extend additional re-finance support of ₹30,000 crores for meeting crop loan requirements of Rural Cooperative Banks (RCBs) and Regional Rural Banks (RRBs).
This refinance will be front-loaded (an uneven distribution with a greater proportion at one time and smaller ones at other times) and available immediately.
This is over and above ₹90,000 crores that will be provided by NABARD to this sector in the normal course.
This will benefit around 3 crore farmers, mostly small and marginal, and will meet their post-harvest Rabi and current Kharif requirements.
Credit Boost to Kisan Credit Card Scheme
It is a special drive to provide concessional credit to Pradhan Mantri Kisan Samman Nidhi (PM-KISAN) beneficiaries through Kisan Credit Cards.
It will inject additional liquidity of ₹2 lakh crore in the farm sector.
2.5 crore farmers will be covered and fisherman and animal husbandry farmers will also be included in this drive.
3. Global Forest Resources Assessment 2020 (FRA 2020) report,: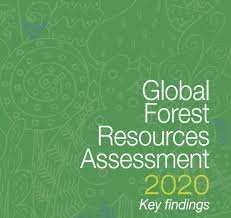 According to the Global Forest Resources Assessment 2020 (FRA 2020) report, the rate of forest loss has declined in the period of 1990-2020.
The FRA is released by the United Nations Food and Agriculture Organization (FAO).
The FRA 2020 is based on the assessment of more than 60 forest-related variables in 236 countries and territories in the period of 1990–2020.
Total forest area: The world's total forest area is 4.06 billion hectares (bha), which is 31% of the total land area. This area is equivalent to 0.52 hectares per person.
Top countries in forest cover — the Russian Federation, Brazil, Canada, the United States of America and China constituted more than 54% of the world's forests.
Forest loss: According to the report, the world has lost 178 million hectares (mha) of forest since 1990, an area the size of Libya.
The decline in the rate of forest loss: The rate of net forest loss decreased substantially during the period of 1990–2020.
It was 7.8 mha per year in the decade 1990–2000, 5.2 mha per year in 2000–2010 and 4.7 mha per year in 2010–2020.
This is due to a reduction in deforestation in some countries, plus increases in forest area in others through afforestation and the natural expansion of forests.
Areas that witnessed forest loss: Africa had the largest annual rate of net forest loss in 2010–2020, at 3.9 mha, followed by South America, at 2.6 mha.
Areas that witnessed forest gain: Asia had the highest net gain of forest area in 2010–2020, followed by Oceania and Europe.
4.Shanghai Cooperation Organization: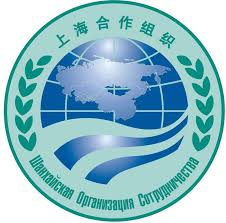 External Affairs Minister of India S Jaishankar recently represented India at SCO (Shanghai Cooperation Organization) foreign minister meet. The meet was attended by foreign ministers through video conferencing.
The foreign ministers at the meet discussed COVID-19 crisis and coordination efforts.
They also discussed the social and economic consequences of the crisis and how to tackle it.
Apart from COVID-19, the major issue discussed was the situation in Afghanistan.
About the Shanghai Cooperation Organisation (SCO):
It is a permanent intergovernmental international organization.
Its creation was announced on 15 June 2001 in Shanghai (China) by the Republic of Kazakhstan, the People's Republic of China, the Kyrgyz Republic, the Russian Federation, the Republic of Tajikistan, and the Republic of Uzbekistan.
It was preceded by the Shanghai Five mechanism.
The Shanghai Cooperation Organisation Charter was signed during the St.Petersburg SCO Heads of State meeting in June 2002 and entered into force on 19 September 2003.
The SCO's official languages are Russian and Chinese.
SCO's main goals are as follows:

Strengthening mutual trust and neighborliness among the member states;
promoting their effective cooperation in politics, trade, the economy, research, technology and culture, as well as in education, energy, transport, tourism, environmental protection, and other areas;
making joint efforts to maintain and ensure peace, security, and stability in the region;
and moving towards the establishment of a democratic, fair, and rational new international political and economic order.

The organization has two permanent bodies — the SCO Secretariat based in Beijing and the Executive Committee of the Regional Anti-Terrorist Structure (RATS) based in Tashkent.
SCO comprises eight member states, namely the Republic of India, the Republic of Kazakhstan, the People's Republic of China, the Kyrgyz Republic, the Islamic Republic of Pakistan, the Russian Federation, the Republic of Tajikistan, and the Republic of Uzbekistan;
SCO counts four observer states, namely the Islamic Republic of Afghanistan, the Republic of Belarus, the Islamic Republic of Iran and the Republic of Mongolia;
SCO has six dialogue partners, namely the Republic of Azerbaijan, the Republic of Armenia, the Kingdom of Cambodia, the Federal Democratic Republic of Nepal, the Republic of Turkey, and the Democratic Socialist Republic of Sri Lanka.
5. Dibang project: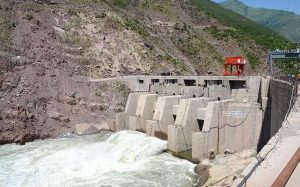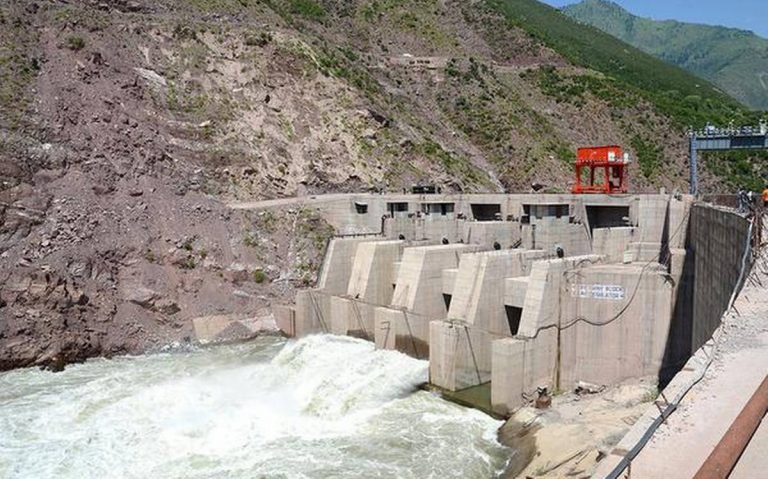 The Forest Advisory Committee, the apex body of the Environment Ministry tasked with deciding whether forest land can be diverted for industrial projects, has once again deferred its decision on the Dibang project in Arunachal Pradesh. The project has been delayed for over six years because it required diverting 1,165 hectares of forest in a region of rich biodiversity.
The Project is located on river Dibang, in Lower Dibang Valley District of Arunachal Pradesh.
The project shall generate 2880MW (12x240MW) power to produce 11223MU of energy in a 90% dependable year.
This is the largest ever Hydro Electric Project to be constructed in India.
The project envisages the construction of a Concrete Gravity Dam.
The dam is 278 meters high and will be the highest dam in India once completed.
6.Diamer-Bhasha Dam: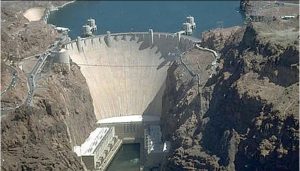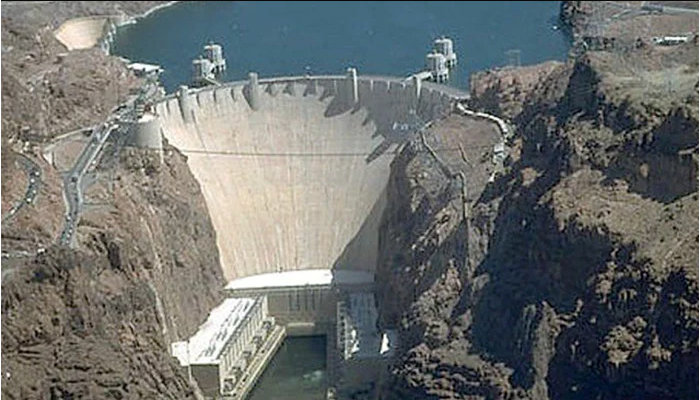 Recently, Pakistan signed a contract with a joint venture of a China Power (Chinese state-run firm) and the Frontier Works Organisation (FWO-a commercial arm of Pakistan's military) for the construction of the Diamer-Bhasha dam.
The contract covers the construction of a diversion system, main dam, access bridge, and the 21MW Tangir hydropower project.
The Diamer-Bhasha Dam is located on the Indus River in northern Pakistan between Kohistan district in Khyber Pakhtunkhwa and Diamer district in Gilgit Baltistan.
The dam will have a gross storage capacity of 8.1 Million Acre Feet (MAF) and a power generation capacity of 4500 MW.
With a height of 272 meters, it will be the tallest Roller Compact Concrete (RCC) dam in the world.
The dam project with a total financial outlay of about 1,406.5 billion Pakistani rupees would be completed in 2028.
India has opposed the move on the grounds that the Gilgit-Baltistan region is part of the erstwhile state of Jammu and Kashmir that was illegally occupied by Pakistan.
India has consistently conveyed her protest and shared concerns with both China and Pakistan on all such projects in the Indian territories under Pakistan's illegal occupation.
In the past too, India has opposed projects jointly taken up by Pakistan and China in Pakistan-occupied Kashmir (POK) as part of the China-Pakistan Economic Corridor.
Other important current affairs:
1. In a major step towards rapid mass production of the Medical Personal Protective Equipment (PPE) developed by the Indian Navy, a patent has been successfully filed by the Intellectual Property Facilitation Cell (IPFC) of Ministry of Defence, in association with National Research Development Corporation (NRDC), of Ministry of Science & Technology
The low-cost PPE has been developed by a Doctor of Indian Navy, posted at the recently created Innovation Cell at Institute of Naval Medicine (INM), Mumbai.
The PPE developed by the Navy is made of a special fabric that affords a high level of protection along with high 'breathability' as against other PPEs.
The team of Innovators from the Navy is working in close coordination with IPFC which was set up under Mission Raksha Gyan Shakti (which was launched in 2018).
2. Union Health Minister dedicated the COBAS 6800 testing machine to the nation.
COBAS 6800 is for performing real-time PCR testing COVID-19. COBAS 6800 can also detect other pathogens like Viral Hepatitis B & C, HIV, MTb (both rifampicin and isoniazid resistance), Papilloma, CMV, Chlamydia, Neiserreia, etc.
COBAS 6800 will provide quality, high-volume testing with a high throughput of test around 1200 samples in 24 hours. It will largely increase the testing capacity with a reduction in pendency.
This is the first such testing machine that has been procured by the Government for testing of COVID-19 cases and is installed at the National Centre for Disease Control (NCDC), Delhi.
As the machine requires a minimum BSL2+ containment level for testing, it cannot be placed at just any facility.
3. The International Day of Families 2020 is being observed on the 15th of May with the theme "Families in Development: Copenhagen & Beijing+25."
The objective of the day: To promote awareness of issues relating to families and to increase knowledge of the social, economic, and demographic processes affecting them.
The Day was proclaimed by the UN General Assembly in 1993.
This year is the 25th anniversary of the Copenhagen Declaration and Beijing Platform for Action.
At the World Summit for Social Development held at Copenhagen in 1995, Governments reached a new consensus on the need to put people at the center of development and adopted the Copenhagen Declaration.
The Beijing Declaration was a resolution adopted by the UN at the end of the 1995 Fourth World Conference on Women, held in Beijing.
The resolution adopted to promulgate a set of principles concerning the equality of men and women.
4. Union Commerce and Industry Minister recently attended the 2nd G20 Virtual Trade & Investment Ministers Meeting, held through video-conferencing.
The G20 is an annual meeting of leaders from the countries with the largest and fastest-growing economies. Its members account for 85% of the world's GDP, and two-thirds of its population.
The G20 Summit is formally known as the "Summit on Financial Markets and the World Economy".
5. Union Health Minister attended the 32nd Commonwealth Health Ministers' Meeting through videoconferencing.
The Commonwealth Health Ministers Meeting (CHMM) is the annual meeting of health ministers from across the Commonwealth countries.
The meeting reviews activity and events from the previous year and provides a platform for countries to bring issues of health to the attention of their Commonwealth partners and peers.
Each CHMM provides a ministerial statement summarising the discussion and priorities for the coming year including setting the theme for the next meeting.
CHMM is held every year in Geneva in mid-May. But in 2020, the meeting was via video conferencing because of the COVID-19 pandemic.
6.Integrated Battle Groups (IBG) :
Army chief Gen. Manoj Naravane announced that the Army's new concept of agile Integrated Battle Groups (IBG) as part of the overall force transformation will be operationalized very soon.
The IBGs are brigade-sized agile self-sufficient combat formations which, can swiftly launch strikes against the adversary.
They will be able to mobilize within 12-48 hours based on the location.
Each IBG would be tailor-made based on Threat, Terrain, and Task, and resources will be allotted based on the three Ts.
The Army has extensively "test bedded" the IBGs to fine-tune the concept.
7. Union Home Ministry has decided that all the Central Armed Police Forces (CAPF) canteens will now sell only indigenous products. This will be applicable to all CAPF canteens across the country from 1st June 2020. With this decision, 50 lakh family members of about 10 lakh CAPF personnel will use indigenous products.
article 355 of the Constitution of India assigns the Central Government the responsibility of protecting every part of India from external aggression and internal disturbances.
Under items 1 to 2A of List, I (Union List) of the Seventh Schedule to the Constitution, the deployment of naval, military & air forces; and any other armed forces of Union are vested in the Central Government.
To fulfill its constitutional responsibilities, the Central Government has raised seven Central Armed Police Forces (CAPFs).
These are: Four Border Guarding Forces (BFGs): Assam Rifles (AR), Sashastra Seema Bal (SSB), Indo-Tibetan Border Police (ITBP) and Border Security Force (BSF).
Three Non-Border Guarding CAPFs used for internal security: Central Industrial Security Force (CISF), Central Reserve Police Force (CRPF), and National Security Guard (NSG).
8. Recently, scientists from IIT (Indian School of Mines) Dhanbad and CSIR-Indian Institute of Chemical Biology (Kolkata) have developed the Z-scan method to monitor the origin as well as the progression of Parkinson's disease in human beings.
Parkinson's disease is a chronic, degenerative neurological disorder that affects the central nervous system.
It damages nerve cells in the brain dropping the levels of dopamine. Dopamine is a chemical that sends behavioral signals from the brain to the body.
Use of Z-scan Method:

The discovered Z-scan method is expected to help in monitoring both the early as well as late stages of the aggregation of ASyn and death of neuronal cells.
Until now, worldwide studies could not establish any strong relation between ASyn aggregations and subsequent death of neuronal cells observed in Parkinson's disease.

An aggregation of a protein called Alpha-synuclein (ASyn) plays a crucial role in the development of Parkinson's disease.
Protein aggregation is a biological phenomenon in which destabilized proteins aggregate (i.e., accumulate and clump together) leading to many diseases.
Alpha-synuclein is a protein found in the human brain, while smaller amounts are found in the heart, muscle, and other tissues.
9. The Indian Council of Medical Research (ICMR) has approved the first batch of antibody testing kits called "Covid KAVACH ELISA" manufactured by Zydus-Cadila to be used in serosurveys.
Covid KAVACH ELISA has been developed at the National Institute of Virology, Pune, by isolating the virus from patients in India.
Enzyme-Linked Immunosorbent Assay (ELISA) is a test that detects and measures antibodies in the blood.
The test can be used to determine antibodies related to certain infectious conditions.
It can be used to diagnose HIV, which causes AIDS, the Zika virus, etc.
10. The Ministry of Human Resource Development (HRD) has developed an e-governance platform 'SAMARTH Enterprise Resource Planning (ERP)' under the National Mission of Education in Information and Communication Technology Scheme (NMEICT).
SAMARTH ERP is an open-source, open-standard enabled robust, secure, scalable, and evolutionary process automation engine for Universities and Higher Educational Institutions.
Enterprise Resource Planning (ERP) refers to a type of software used to manage day-to-day business activities such as accounting, procurement, project management, risk management and compliance, and supply chain operations.
ERP in a University can improve management and administration.
The platform has been implemented at the National Institute of Technology (NIT), Kurukshetra, a participating unit under the World Bank-supported Technical Education Quality Improvement Program (TEQIP).
It would automate the processes of the enhancement of productivity through better information management in the institute by seamless access to information and proper utilization of information.
11. The Prime Minister mentioned the Y2K bug while addressing the nation on Covid-19 related issues.
The Y2K bug was a computer flaw or bug that people during the late 1900s thought would prove to be a massive problem when dealing with dates beyond December 31, 1999.
The letter K, which stands for kilo (a unit of 1000), is commonly used to represent the number 1,000. So, Y2K stands for the Year 2000.
It is also called the 'The Year 2000 bug or Millennium Bug'.
Y2K was both a software and a hardware problem.