Daily Current Affairs for Government Exams:
Today Current Affairs:16th May 2020 for UPSC IAS exams, State PSC exams, SSC CGL, State SSC, RRB, Railways, Banking Exam & IBPS, etc.
Contents:
INLCU L57:
Atmanirbhar Bharat Abhiyan: Economic Stimulus-III:
Endemic disease:
Defence Testing Infrastructure Scheme (DTIS).
11th Panchen Lama:
Eventbot:
Sachet
Other important current affairs
1.INLCU L57: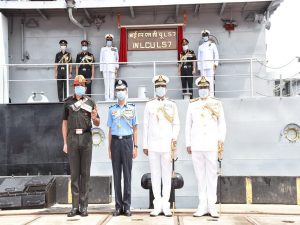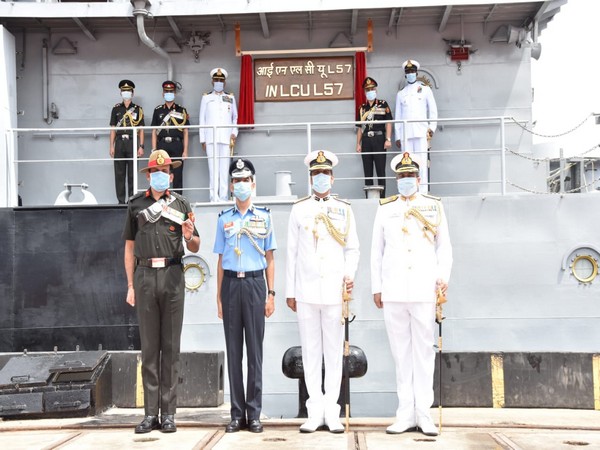 Lieutenant General PS Rajeshwar, Commander-in-Chief A&N Command, commissioned INLCU L57 into the Indian Navy on 15 May 2020 at Port Blair.
INLCU L57 is the seventh Landing Craft Utility (LCU) MK-IV class to be inducted into the Indian Navy. The last ship of the same class is at an advanced stage of construction at M/S GRSE, Kolkata.
The ship has been indigenously designed and built by M/s Garden Reach Shipbuilders and Engineers (GRSE), Kolkata.
The LCU MK-IV ship is an amphibious vessel with a designated primary role of transporting and deploying Main Battle Tanks, Armoured Vehicles, troops and equipment from ship to shore.
Based at the Andaman and Nicobar Command, these ships can be deployed for multirole activities like beaching operations, search and rescue, disaster relief operations, supply, and replenishment and evacuation from distant islands.
2.Atmanirbhar Bharat Abhiyan: Economic Stimulus-III: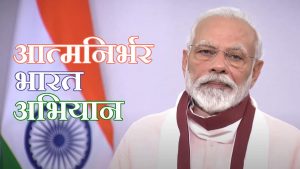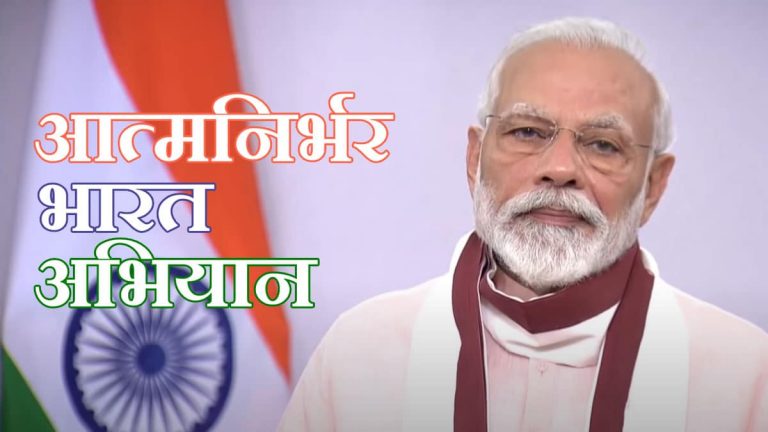 Recently, the Union Finance Minister announced the measures to strengthen Infrastructure Logistics, Capacity Building, Governance and Administrative Reforms for Agriculture, Fisheries and Food Processing Sectors as part of the third tranche of Atmanirbhar Bharat Abhiyan.
Key Points:
Agri Infrastructure Fund:
Financing facilities of ₹1,00,000 crore for funding Agriculture Infrastructure Projects at farm-gate and aggregation points (Primary Agricultural Cooperative Societies, Farmers Producer Organizations (FPOs), Agriculture entrepreneurs, Start-ups, etc.). Funds will be created immediately.
The formalisation of Micro Food Enterprises
A ₹10,000 crore scheme promoting 'Vocal for Local with Global outreach' will be launched to help 2 lakh Micro Food Enterprises (MFEs) who need technical up-gradation to attain Food Safety and Standards Authority of India (FSSAI) food standards, build brands and marketing.
Existing micro food enterprises, FPOs, Self Help Groups (SHGs) and Cooperatives will be supported.
The focus will be on women and SC/ST owned units and those in Aspirational districts and a Cluster-based approach (e.g. Mango in Uttar Pradesh, Tomato in Karnataka, Chilli in Andhra Pradesh, Orange in Maharashtra etc.) will be followed.
Pradhan Mantri Matsya Sampada Yojana
The scheme will be launched for integrated, sustainable, inclusive development of marine and inland fisheries.
₹11,000 crores for activities in Marine, Inland fisheries and Aquaculture and ₹9000 crores for Infrastructure (fishing harbours, cold chain, markets etc) shall be provided.
The focus will be on Islands, Himalayan States, North-east and Aspirational Districts.
National Animal Disease Control Programme
National Animal Disease Control Programme for Foot and Mouth Disease (FMD) and Brucellosis launched with a total outlay of ₹13,343 crores to ensure 100% vaccination of cattle, buffalo, sheep, goat and pig population.
Animal Husbandry Infrastructure Development Fund

Under it, a fund of ₹15,000 crores will be set up, with an aim to support private investment in Dairy Processing, value addition and cattle feed infrastructure.
Animal rearing or husbandry is considered an associate business with agricultural activities in rural India and is an integral component of Indian agriculture, supporting the livelihood of the rural population.
Incentives will be given for establishing plants for the export of niche products.
A niche product is a product targeting a specific section of a larger industry and market. Niche products are often (but not always) more expensive than more generic products.
Example: Organic foods, Speciality foodstuff like high-quality coffee, Customisable products, etc.
Promotion of Herbal Cultivation
10,00,000 hectare will be covered under Herbal cultivation in the next two years with an outlay of ₹4,000 crores which will lead to ₹5,000 crore income generation for farmers.
The National Medicinal Plants Board (NMPB) has supported 2.25 lakh hectare area under cultivation of medicinal plants and will bring 800-hectare area by developing a corridor of medicinal plants along the banks of Ganga.
NMPB was set up by the Government of India on 24th November 2000 to promote medicinal plants sector.
Currently, the board is located under the Ministry of AYUSH.
Beekeeping Initiatives
With an outlay of ₹500 crores, the Government will implement a scheme for:

Infrastructure development related to Integrated Beekeeping Development Centres, capacity building, collection, marketing and storage centres, post-harvest & value addition facilities.
Extension of Operation Greens
Operation Greens run by the Ministry of Food Processing Industries will be extended from Tomatoes, Onion and Potatoes (TOP) to all fruit and vegetables, with an outlay of ₹500 crores.
It will provide 50% subsidy on transportation from surplus to deficit markets, 50% subsidy on storage, including cold storages and, will be launched as a pilot for the next 6 months and will be extended and expanded.
This will lead to better price realisation to farmers, reduced wastages and affordability of products for consumers.
Amendments to the Essential Commodities Act, 1955
Under the amendments to the Essential Commodities Act (ESA), agriculture foodstuffs including cereals, edible oils, oilseeds, pulses, onions and potatoes shall be deregulated.
Stock limits will be imposed under very exceptional circumstances like national calamities, famine with the surge in prices.
Further, no such stock limit shall apply to processors or value chain participants, subject to their installed capacity or to any exporter subject to the export demand.
Agriculture Marketing Reforms
A Central law will be formulated to provide:
Adequate choices to the farmer to sell their produce at a remunerative price.
Barrier-free Inter-State Trade.
Framework for e-trading of agriculture produce.
3. Endemic disease: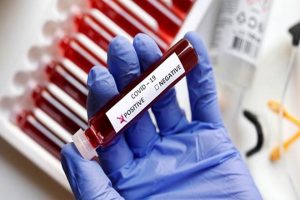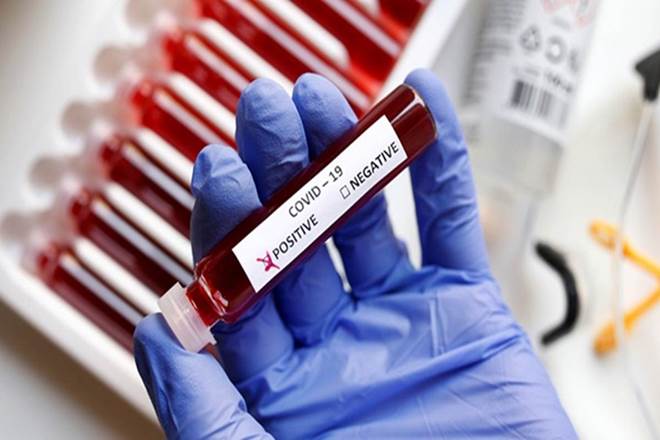 The World Health Organization (WHO) has said that like HIV, the novel coronavirus could become endemic and "may never go away", and urged for a "massive effort" to contain the spread of COVID-19.
Endemic disease:
According to the US Centers for Disease Control and Prevention (CDC), a disease is endemic when its presence or usual prevalence in the population is constant.
An endemic disease is "the constant presence of a disease or infectious agent within a given geographic area or population group; may also refer to the usual prevalence of a given disease within such an area or group."
Some examples of endemics include chickenpox and malaria, where there is a predictable number of cases every year in certain parts of the world.
When epidemics become endemic, they become "increasingly tolerated" and the responsibility of protecting against it shifts from the government to the individual.
Further, the sociopolitical response to the disease may also change, with investment in the disease becoming institutionalised along with the disease-inducing behavioural changes in people.
Once people become aware of the risks of infection, they will alter their behaviour and mitigate the consequences.
Epidemic diseases typically have higher mortality and morbidity than endemic diseases, owing to lack of clinical experience and knowledge, as well as innate pathogenicity. Over time, effective prevention and treatment interventions emerge.
4. Defence Testing Infrastructure Scheme (DTIS)':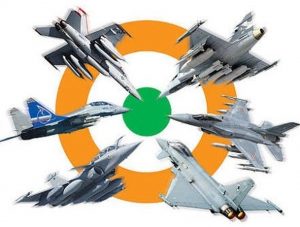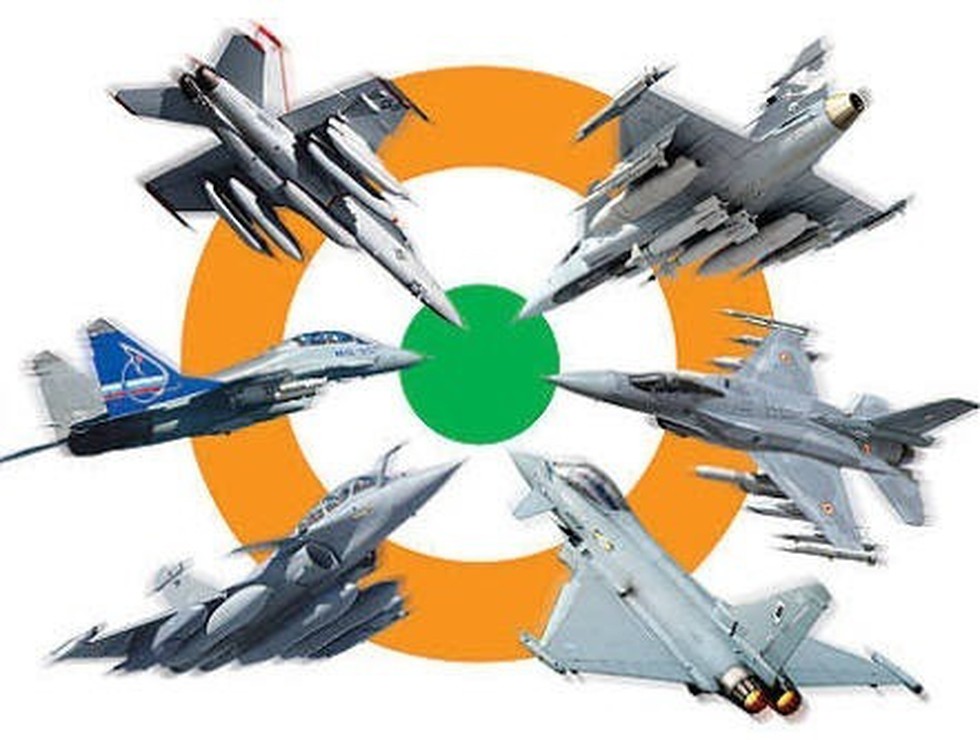 Recently, the government has approved the launch of the 'Defence Testing Infrastructure Scheme (DTIS)' in order to give a boost to domestic defence and aerospace manufacturing.
The Government has accorded high priority to development of the manufacturing base of Defence and Aerospace sectors in the country under "Make in India" initiative to reduce dependence on imports.
In the above context, the government has already announced the establishment of Defence Industrial Corridors (DICs) in Uttar Pradesh and Tamil Nadu.
But, still one of the main impediments for domestic defence production is the lack of easily accessible state-of-the-art testing infrastructure.
Defence Testing Infrastructure is capital intensive requiring continuous up-gradation and it is not economically viable for individual defence industrial units to set up in-house testing facilities.
The Scheme aims to promote indigenous defence production, with special focus on the participation of MSMEs and Start-Ups by bridging gaps in defence testing infrastructure in the country.
It will also help to provide easy access and to meet the testing needs of the domestic defence industry.
It will facilitate indigenous defence production, consequently, reduce imports of military equipment and help make the country self-reliant.
Finance and Cooperation:

The Scheme has an outlay of Rs 400 crore for creating a state of the art testing infrastructure over the duration of five years.
It envisages to set up test facilities in partnership with private industry.
The projects under the Scheme will be provided with up to 75% government funding in the form of

'Grant-in-Aid'.

The remaining 25% of the project cost will have to be borne by the Special Purpose Vehicle (SPV) whose constituents will be Indian private entities and State Governments.
Only private entities registered in India and State Government agencies will qualify for forming the implementation agency for the Scheme.
5. 11th Panchen Lama: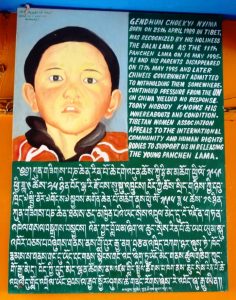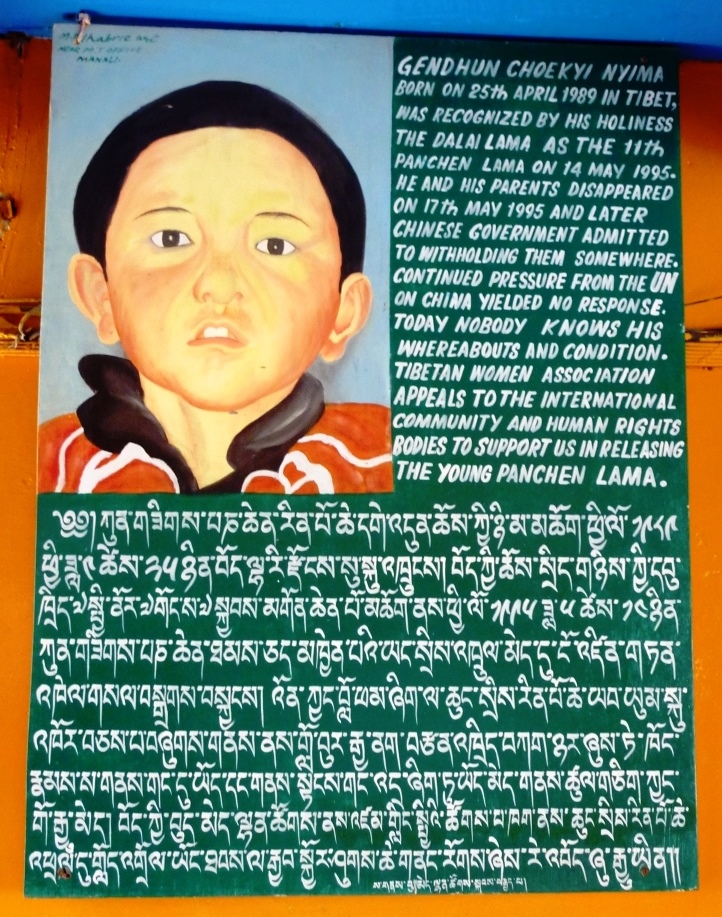 Recently, the United States has urged China to release Tibetan Buddhism's 11th Panchen Lama, who was taken into captivity at the age of six by Chinese authorities.
In 1995, a young Tibetan boy Gedhun Choekyi Nyima was recognised as the 11th Panchen Lama, the second-highest spiritual authority in Tibetan Buddhism after the Dalai Lama.
Days after his recognition Nyima was detained by Chinese authorities and became the world's youngest political prisoner.
Thereafter, China appointed its own Panchen Lama, Gyaltsen Norbu, who has been described by exiles as a "stooge of the atheist Chinese Communist Party government".
The incident threatened the unique identity of Tibetan Buddhism and created religious freedom issues in Tibet.
The Dalai Lama has in the past strongly criticised China for meddling in the system of reincarnation of the Dalai Lamas and Panchen Lamas.
Tibet is governed as an autonomous region of China. Beijing claims a centuries-old sovereignty over the region, but many Tibetans argue that Tibet was colonised.
China sent in thousands of troops to enforce its claim on the region in 1950.
Some areas became the Tibetan Autonomous Region and others were incorporated into neighbouring Chinese provinces.
In 1959, after a failed anti-Chinese uprising, the 14th Dalai Lama fled Tibet and set up a government in exile in India.
China views the Dalai Lama as a separatist threat, although he has repeatedly stated that his goal is for Tibetan autonomy rather than independence.
6.Eventbot: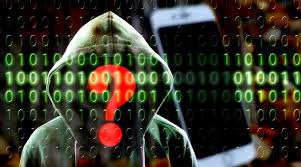 The Computer Emergency Response of Team (CERT) of India has issued warning against a new malware called "EventBot".
The malware steals personal financial information from Android phone users.
The Eventbolt is a Trojan. It cheats victims secretly attacking a computer or phone operating system.
It targets money-transfer services, financial applications.
Malware is defined as a software designed to perform an unwanted illegal act via the computer network.
It could be also defined as software with malicious intent.
Malware can be classified based on how they get executed, how they spread, and/or what they do.
7.Sachet: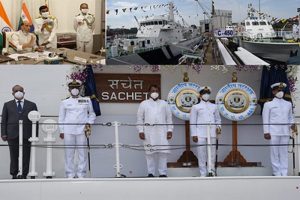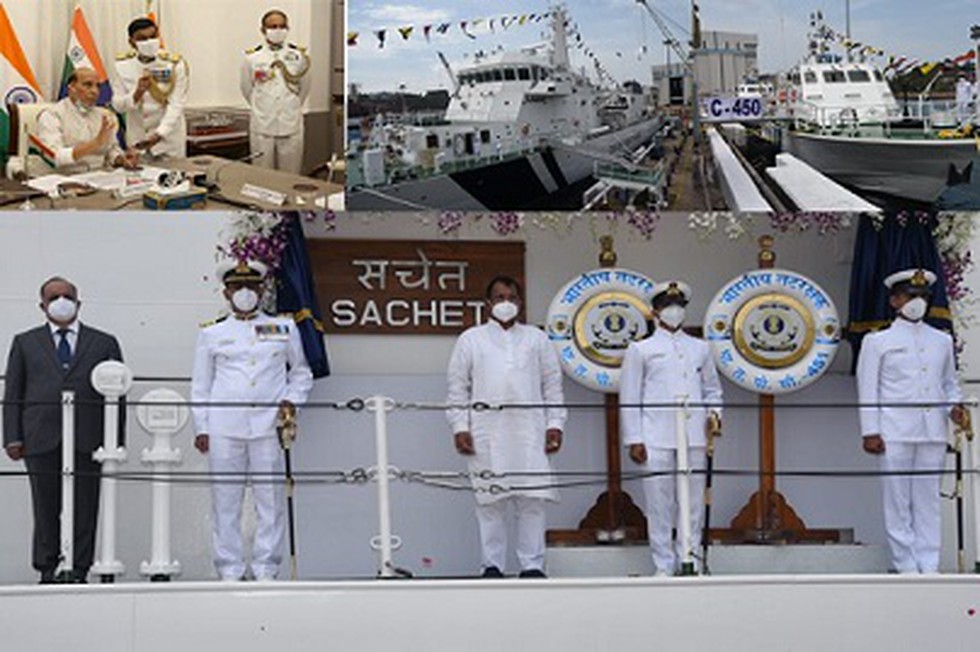 Defence minister commissioned Indian Coast Guard Ship (ICGS) 'Sachet' in Goa.
The ICGS Sachet, the first in the series of five offshore patrol vessels (OPVs) has been designed & built indigenously by Goa Shipyard Limited (GSL).
The 105-metre long ship 'Sachet' meaning alert displaces approximately 2,350 tons and is propelled by two 9,100 KW diesel engines designed to attain a maximum speed of 26 knots, with an endurance of 6,000 nautical miles.
The ship is designed to carry a twin-engine helicopter and four high-speed boats and one inflatable boat for swift boarding and search & rescue operations. The ship is also capable of carrying limited pollution response equipment to undertake oil spill pollution response at sea.
Defence Minister also commissioned two interceptor boats (IBs) C-450 and C-451 in Goa.
The IBS C-450 and C-451 are indigenously designed & built by Larsen & Toubro Shipyard Hazira.
The two 30 metre longboats are capable of achieving speeds in excess of 45 knots and designed for the high-speed interception, close coast patrol and low-intensity maritime operations.
Other important current affairs:
1. Recently, the Government of India, the Government of West Bengal, the Asian Infrastructure Investment Bank (AIIB) and the World Bank have signed a loan agreement for a project titled 'West Bengal Major Irrigation and Flood Management Project'.
The project includes the improvement in irrigation and flood management in the Damodar Valley Command Area (DVCA).
West Bengal Major Irrigation and Flood Management Project aims to improve irrigation service delivery, strengthen flood risk management and improve climate change resilience in the project area.
It is intended to benefit about 2.7 million farmers from five districts of West Bengal.
3. Recently, the World Bank has approved USD 1 billion for accelerating India's Covid-19 Social Protection Response Programme.
With this announcement, commitment from the World Bank towards emergency Covid-19 response in India has reached to USD 2 billion.
Earlier, a USD 1 billion support was announced in April to support India's health sector.
4. Union Minister for Tribal Affairs launched the "GOAL (Going Online As Leaders)" programme of the Ministry of Tribal Affairs (MoTA) in partnership with Facebook.
GOAL (Going Online As Leaders) is a Joint initiative of Facebook India with Ministry of Tribal Affairs to provide mentorship to tribal youth through digital mode.
Under this, 5,000 young tribal entrepreneurs, professionals, artisans and artists (to be called as 'Mentees') will be trained by experts (to be called as 'Mentors') from different disciplines on digital skills under digital entrepreneurship program.
It will develop Tribal Entrepreneurship and connect Tribal Youth to Domestic and International Markets through Digital Platforms.
Aspiring candidates are invited to apply at online portal "goal.tribal.gov.in." The application will be open from May 4, 2020, till midnight of July 3, 2020. Leaders from the industry and academia are invited to register as mentors on "goal.tribal.gov.in"
The Facebook had on its own run the project on a pilot basis from February 2019 to October 2019 in 5 states with 100 mentees and 25 mentors; which received an enthusiastic response. Based on its success, Facebook approached MoTA for a joint initiative.
5. Recently, Scientists at Jawaharlal Nehru Centre for Advanced Scientific Research (JNCASR), have developed an injectable silk fibroin-based hydrogel (or iSFH) for sustained insulin delivery in diabetic patients.
JNCASR is an autonomous research institute under the Department of Science and Technology.
Diabetes:

It results from inadequate production of insulin due to loss of beta cells (found in the pancreas, make insulin) or insulin resistance within the body.
Insulin helps glucose from food get into cells to be used for energy.
6. The International Day of Living Together in Peace is being observed on 16 May.
The International Day of Living Together in Peace was officially recognised by the General Assembly of the United Nations in December 2017 and was celebrated for the first time on 16 May 2018.
The Day aims to uphold the desire to live and act together, united in differences and diversity, in order to build a sustainable world of peace, solidarity and harmony.
The Day invites countries to further promote reconciliation to help to ensure peace and sustainable development.
In 1997, the General-Assembly proclaimed the year 2000 as the "International Year for a Culture of Peace".
In 1998, it proclaimed the period 2001-2010 as the "International Decade for a Culture of Peace and Non-Violence for Children of the World."
7.UNESCO is celebrating the International Day of Light on 16 May.
The International Day of Light is celebrated on 16 May each year, the anniversary of the first successful operation of the laser in 1960 by physicist and engineer, Theodore Maiman.
This day celebrates the role light plays in science, culture and art, education, and sustainable development, and in fields as diverse as medicine, communications, and energy.
The International Day of Light is administered from the International Basic Science Programme (IBSP) of UNESCO.