Daily Current Affairs for Government Exams:
Today Current Affairs: 23rd January 2020 for UPSC IAS exams, State PSC exams, SSC CGL, State SSC, RRB, Railways, Banking Exam & IBPS, etc.
Contents:
Vyom Mitra
Daman as Headquarter of Union Territory of Dadra and Nagar Haveli and Daman and Diu
Backward Classes in the Central List.:
Democracy Index :
Hydrochlorofluorocarbon (HCFC)-141 b:
Netaji Subhash Chandra Bose Jayanti:
Khadi under the Paris Convention for the protection of industrial property.
Blue Corner notice:
Pradhan Mantri Rashtriya Bal Puraskar 2020.:
Global Talent Competitiveness Index.
Greenpeace report:
Other important current affairs:
1. Vyom Mitra: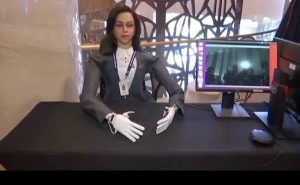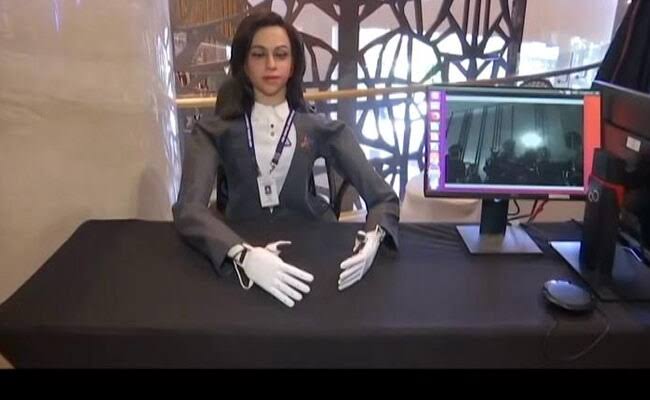 Indian Space Research Organisation (ISRO) unveiled its first 'woman' astronaut, named Vyom Mitra who will ride to space in the first test flight of the human space mission, Gaganyaan.
She is half-humanoid and her body stops at the torso and has no legs. She is capable of switching panel operations, performing Environment Control and Life Support Systems (ECLSS) functions, conversations with the astronauts, recognizing them and solving their queries.
The humanoid can detect and give out warnings if the environment changes within the cabin.
She will simulate the human functions required for space before real astronauts take off before August 2022.
She will be sent in a space capsule around the end of 2020 or early 2021 to study how astronauts respond to living outside earth in controlled zero-gravity conditions.
The humanoid has been developed by the ISRO Inertial Systems Unit, Thiruvananthapuram.
2. Daman as Headquarter of Union Territory of Dadra and Nagar Haveli and Daman and Diu.: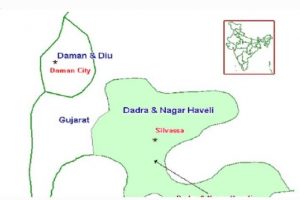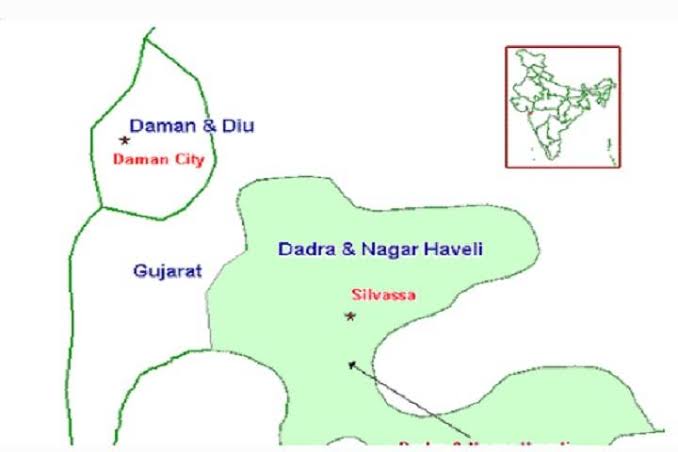 The union cabinet has designated Daman as the Headquarter of Union Territory of Dadra and Nagar Haveli and Daman and Diu.
Cabinet also approved amendments, extension, repeal in Acts dealing with Goods and Services Tax, Value Added Tax and Excise Duty in view of the merger.
These amendments will lead to "Minimum Government, Maximum Governance" by way of having common taxation authorities, better delivery of services to the citizens by reducing duplication of work and improving administrative efficiency.
3. Backward Classes in the Central List.:
Cabinet approves Extension of term of the commission constituted under Article 340 of the constitution to examine the issue of Sub-categorization within other Backward Classes in the Central List.
Article 14 of the Constitution guarantees equality before the law.
That means un-equals cannot be treated equally. Measures are required to be taken for the upliftment of un-equals to bring them on par with the advanced classes.
Sub- categorization: In view of this, the National Commission for Backward Classes (NCBC) proposed the sub-categorization of Other Backward Classes (OBCs) back in 2015.
In October 2017, President Ram Nath Kovind, in the exercise of the powers conferred by Article 340 of the Constitution, appointed a commission to examine the issue of sub-categorization of OBCs, chaired by retired Justice G. Rohini, to ensure social justice in an efficient manner by prioritizing the Extremely Backward Classes (EBCs).
Need for subcategorization:
Sub categorization of the OBCs will ensure that the more backward among the OBC communities can also access the benefits of reservation for educational institutions and government jobs.
At present, there is no sub-categorization and 27% reservation is a monolithic entity.
4. Democracy Index :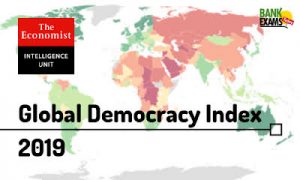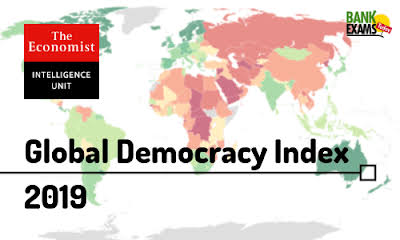 Democracy Index 2019 has been released by The Economist Intelligence Unit.
The report ranks 165 independent states and two territories, covering almost the entire population of the world.
About the index:
It is released annually by The Economist Intelligence Unit.
It provides a snapshot of the state of world democracy for 165 independent states and two territories.
The Index is based on five categories:
The Electoral process and pluralism.
Civil liberties.
The functioning of government.
Political participation.
Political culture.
Performance of India:
In 2019, India slipped 10 places to 51st position.
It is placed in the "flawed democracy" category, which also includes Bangladesh (5.88).
Its score, down from 7.23 in 2018 to 6.90 in 2019, is its lowest ever since the Democracy Index was begun in 2006.
Rankings of various other countries:
Norway (top-ranked with 9.87) is counted as a "full democracy".
Following Norway at the top of the rankings are Iceland (9.58), Sweden (9.39) and New Zealand (9.26).
5. Hydrochlorofluorocarbon (HCFC)-141 b: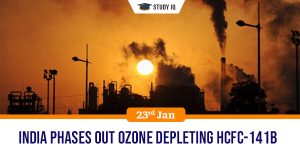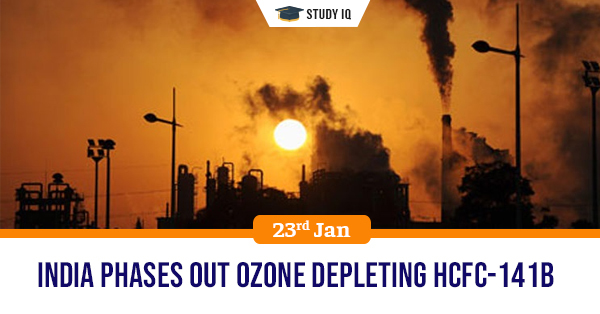 India has successfully achieved the complete phase-out of hydrochlorofluorocarbon (HCFC)-141 b, claims the ministry of environment, forest and climate change.
About HCFC- 141 b:
It is a chemical used by foam manufacturers.
It is used mainly as a blowing agent in the production of rigid polyurethane (PU) foams.
It is one of the most potent ozone-depleting chemicals after Chlorofluorocarbons (CFCs).
Background:
On 31 December 2019, as part of the move towards environment-friendly technologies, the ministry of environment, forest and climate change (MoEFCC) also brought out a Gazette notification prohibiting the issuance of import license for HCFC-141b from 1 January 2020 under Ozone Depleting Substances (Regulation and Control) Amendment Rules, 2019 issued under the Environment (Protection) Act, 1986.
Nearly, 50% of the consumption of ozone-depleting chemicals in the country was attributable to HCFC-141 b in the foam sector.
India has now emerged as one among the few countries globally and a pioneer in some cases in the use of technologies, which are non-Ozone Depleting and have a low Global Warming Potential (GWP).
6. Netaji Subhash Chandra Bose Jayanti: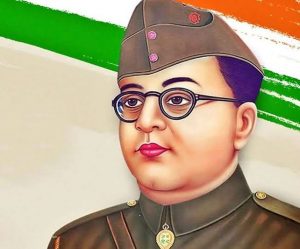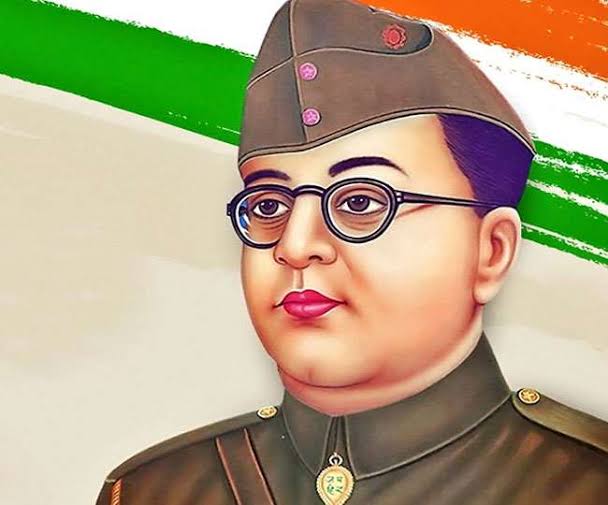 The Prime Minister has paid tributes to Netaji Subhash Chandra Bose on his 123rd birth anniversary.
Subhas Chandra Bose was born on 23rd January 1897, in Cuttack, Orissa Division, Bengal Province, to Prabhavati Dutt Bose and Janakinath Bose.
Netaji Subhas Chandra Bose (23 January 1897 – 18 August 1945) is one of the most celebrated freedom fighters of India.
In 1942, he earned the title 'Netaji', in Germany by the Indian soldiers of the Azad Hind Fauj.
Bose is credited with the very famous slogan, "Give me blood, and I shall give you freedom!" as well as "Jai Hind".
He is also credited to be the first man to call Mahatma Gandhi "Father of the Nation", in his address from Singapore.
7. 'Khadi' under the Paris Convention for protection of industrial property.: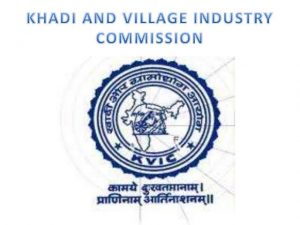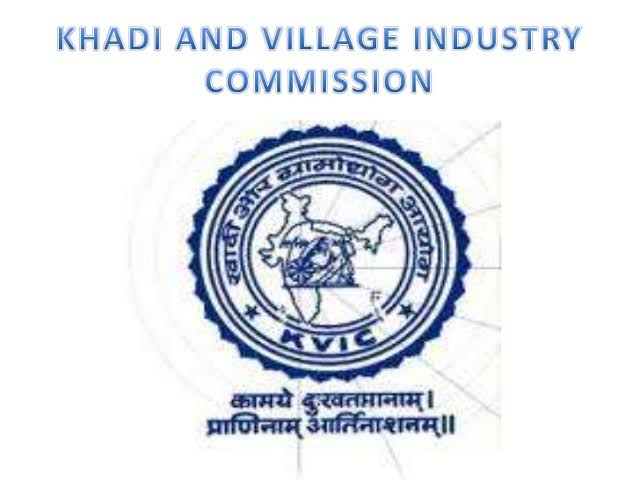 Khadi Village Industries Corporation is eyeing international trademark for 'khadi' under the Paris Convention for protection of industrial property. To prevent any product from masquerading as 'khadi' nationally or globally.
The Regulations issued in 2013 by the ministry of micro, small and medium enterprises, empower KVIC to grant 'Khadi Mark' registration and take royalties from any producer using the Khadi mark.
About Paris Convention for the Protection of Industrial Property:
It is a multilateral treaty dealing with the protection of industrial property in the widest sense.
Administered by the World Intellectual Property Organization (WIPO).Article 6 of the Paris Convention of 1883 protects armorial bearings, flags and other State symbols of the States part to the convention, including official signs, and hallmarks indicating control and warranty adopted by them.
As of January 2019, the Convention has 177 contracting member countries.
8. Blue Corner notice:
Interpol has issued a Blue Corner notice to help locate fugitive self-styled godman Nithyananda, weeks after the Gujarat Police sought the agency's intervention for this. Nithyananda fled India last year amid allegations of rape and sexual abuse.
Interpol notice:
Notices are international requests for cooperation or alerts allowing police in member countries to share critical crime-related information.
There are seven types of notices — Red Notice, Yellow Notice, Blue Notice, Black Notice, Green Notice, Orange Notice, and Purple Notice.
About Blue notice:
Issued to "collect additional information about a person's identity, location or activities in relation to a crime."
9. Pradhan Mantri Rashtriya Bal Puraskar 2020.: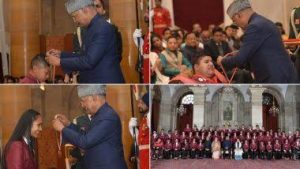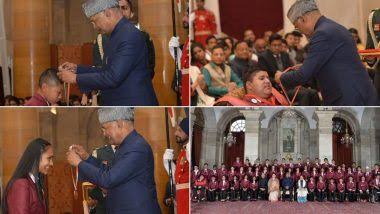 Under these awards are given every year in two categories i.e. (1) Bal Shakti Puruskar to individuals and (2) Bal Kalyan Puraskar for institutions/individuals working for children.
Bal Shakti Puraskar is given to recognize exceptional achievements of our children in various fields i.e., innovation, scholastic achievements, social service, arts & culture, sports, and bravery.
Bal Kalyan Puraskar is given to recognize the contribution of dedicated individuals and institutions for the welfare of children.
The award scheme is administered by the Ministry of Women & Child Development.
President Kovind conferred the awards to 49 children in the age group of 5-18 years at a ceremony at Rashtrapati Bhawan here.
The 49 awardees also included 12-year-old Darsh Malani, who has performed over 50 magic shows worldwide and 11-year-old Manoj Kumar Lohar has been awarded for his mastery in "tabla vadan".
Gauri Mishra, who has the "Youngest pianist of India" record in her name and Korok Biswas, an exceptional dancer despite being diagnosed with down syndrome and 50 percent intellectual disability are also among the awardees in the Art and Culture category.
Fifteen-year-old Ishaan Sharma who saved a Russian female tourist from two robbers and helped police catch them, 10-year-old Lalkansung who saved the lives of three girls from drowning in a large fish pond in Manipur and Pema who saved lives of two girls when the boundary wall of her school collapsed due to rainfall and landslide, were also among those awarded in the Bravery category.
10. India has moved up 8th place to the 72nd position in the 2020 Global Talent Competitiveness Index.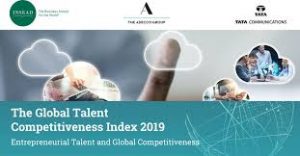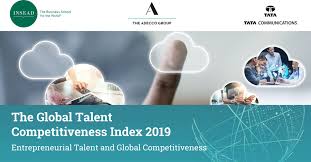 Switzerland topped this year's ranking, followed by the USA, while Singapore is the third most talent-competitive country.
The index is based on research done by INSEAD in partnership with The Adecco Group and Google.
Global Talent Competitiveness Index measures and ranks countries based on their ability to grow, attract and retain talent.
11. Greenpeace report:
As per the Greenpeace India Report, Coal-belching Jharia (Jharkhand) continues to be the most polluted city in India.
Delhi has made marginal improvements in reducing air pollution and Delhi is the 10th-most polluted city in India.
Lunglei in Mizoram is the least polluted followed by Meghalaya's Doki, according to the report.
The report is based on the analysis of PM10 data from 287 cities across the country.
Other important current affairs:
1. The Union Minister of Atomic Energy and Space, Jitendra Singh inaugurated India's first global Mega Science Exhibition "Vigyan Samagam" in Delhi.
Vigyan Samagam is a multi-venue mega-science exhibition that brings several collaborative mega-science projects under one roof.
It aims to showcase India's contribution to some of the biggest international collaborations on fundamental science and research, and provides a common interactive platform for mega-science activities, industry, academia, and institutions.
the exhibition being hosted in a caravan mode at four cities – Mumbai, Bengaluru, Kolkata, and Delhi – from May 2019 to March 2020.
2. Reciting preamble is compulsory in Maharashtra:
Maharashtra government has made it compulsory to recite the Preamble to the Constitution in all schools starting January 26.
The objective is to instill values such as justice, freedom, and equality enshrined in the Constitution.
The government has also asked the schools to put up a plaque or board with the Preamble and asked schools to hold quizzes, essay, drawing, slogan, poster competitions based on the Constitution.
3. Defense Acquisition Council (DAC), chaired by Raksha Mantri Rajnath Singh, approves several procurement proposals to boost 'Make in India.'
Procurement of equipment worth over Rs 5,100 crore from indigenous sources.
These include sophisticated Electronic Warfare Systems for the Army designed by DRDO and manufactured locally by the Indian industry.
Prototype testing of trawl assemblies designed by DRDO for T-72 and T-90 tanks providing an important indigenous de-mining capability to the Army.
4. Union Cabinet has approved the closure of Hindustan Fluorocarbons Limited (HFL), a Central Public Sector Enterprise (CPSE) under the Department of Chemicals & Petrochemicals.
Reason for Closure: Due to uneconomic plant capacity, conversion of HCFC-22 to PTFE is not financially viable and the company is constrained to sell a higher quantity of HCFC- 22 directly as refrigerant gas.
Under the provisions of the Montreal Protocol on phasing out of ozone-depleting substances, HFL's HCFC-22 non-feedstock production quota is only about 392 MT per the calendar year.
The company has been making losses since 2013-14 and was also registered with the erstwhile Board for Industrial and Financial Construction (BIFR) as a sick company.
5. The Environment Ministry has issued a notification to exempt oil and gas firms from seeking environmental clearance for on-shore and offshore drilling explorations.
Onshore drilling refers to drilling deep holes under the earth's surface whereas offshore drilling relates to drilling underneath the seabed.
These drilling methods are used in order to extract natural resources – usually oil and gas – from the earth.
6. Recently, at the World Economic Forum (WEF) summit in Davos Pakistan has reiterated the United Nations (UN) and United States(US) intervention in the Kashmir issue.
Pakistan has demanded that UN Military Observer Group in India and Pakistan (UNMOGIP) be allowed along the Line of Control(LoC).
Pakistan also wanted US intervention in the Kashmir issue to help de-escalate tensions with India and prevent the possibility of nuclear conflict.
India has always rejected the third party's role in its bilateral relationship with Pakistan.
7. Rajasthan Chief Minister Ashok Gehlot has inaugurated the five- days Jaipur Literature Festival 2020 (13th) in the royal Diggi Palace in Jaipur, Rajasthan.
It is the world's largest free literary festival.
Around 300 speakers of different fields are participating in this festival.
Jaipur Literature Festival is a platform where people can share their views without any hesitation.
8. Election Commission will host Sukumar Sen's (1898-1963) Memorial Lecture at Pravasi Bharatiya Kendra, New Delhi.
The first Chief Election Commissioner of India Mr. Sen (Indian Civil Services-1922) commendably conducted the first two General Elections to the Lok-Sabha (1952 and 1957) & State Legislative Assemblies, thereby putting India firmly on the map of democracy.
Former President Pranab Mukherjee will deliver the first of the Lectures.
9. Priya Prakash (founder and CEO of India based HealthSetGo) has won the Global Citizen Prize: Cisco Youth Leadership Award for 2019 for her school health program.
The objective of the program to provide 360-degree healthcare support to children.
The award includes a USD 250,000 prize paid to the individual's organization to which the individual contributes, to further their mission of accelerating global problem-solving.