Daily Current Affairs for Government Exams:
Today Current Affairs: 24th January 2020 for UPSC IAS exams, State PSC exams, SSC CGL, State SSC, RRB, Railways, Banking Exam & IBPS, etc.
Contents:
Web Portal 'GATI
Corruption Perceptions Index 2019
Enemy properties
OPHICHTHUS KAILASHCHANDRAI
Subhash Chandra Bose Aapda Prabandhan Puraskar
NavIC (Navigation in Indian Constellation)
Sagarmatha Sambaad
National Girl Child Day
National Data and Analytics Platform (NDAP):
Other important current affairs.
1. Web Portal 'GATI: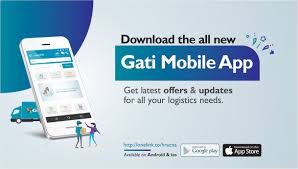 Union Minister for Road Transport & Highways launched online Web Portal 'GAT
The portal has been created by National Highways Authority of India (NHAI) taking inspiration from the PRAGATI Portal used by PMO.
It can be accessed from NHAI Website and contractors/concessionaires can raise any project related issues on the Portal.
The issue will immediately come to the notice of every official of NHAI including top management, and immediate action will be taken by the concerned officer, duly updating on the Portal.
This will bring transparency and speed up the decision making giving real GATI to highway construction.
2. Corruption Perceptions Index 2019: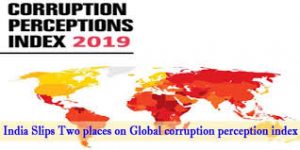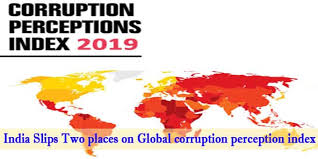 India's ranking in the Corruption Perceptions Index (CPI-2019) has slipped from 78 to 80 compared to the year 2018.
The 2019 CPI draws on 13 surveys and expert assessments to measure public sector corruption in 180 countries and territories, giving each a score from zero (highly corrupt) to 100 (very clean).
Top Rankers:
New Zealand and Denmark, with scores of 87 each, followed by Finland (86), Singapore (85), Sweden (85) and Switzerland (85).
Bottom Rankers:
The countries ranked at the bottom of the list are Somalia, South Sudan and Syria with scores of 9, 12 and 13 respectively.
Asia-Pacific Region:
In 2019 Index, the average score is 45 after many consecutive years of an average score of 44, which "illustrates general stagnation" across the region.
Despite the presence of high performers like New Zealand (87), Singapore (85), Australia (77), Hong Kong (76) and Japan (73), the Asia Pacific region hasn't witnessed substantial progress in anti-corruption efforts or results.
Low performers like Afghanistan (16), North Korea (17) and Cambodia (20) continue to highlight serious challenges in the region.
China has improved its position from 87 to 80 with a score of 41 out of 100 (same as that of India).
India's Performance
India's score of 41 out of 100 remains the same as that in 2018. It has been ranked at number 80.
In democracies like India, unfair and opaque political financing, undue influence in decision-making and lobbying by powerful corporate interest groups, has resulted in stagnation or decline in the control of corruption.
3. Enemy properties: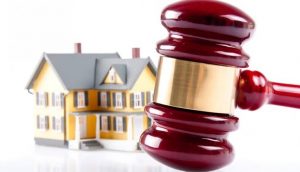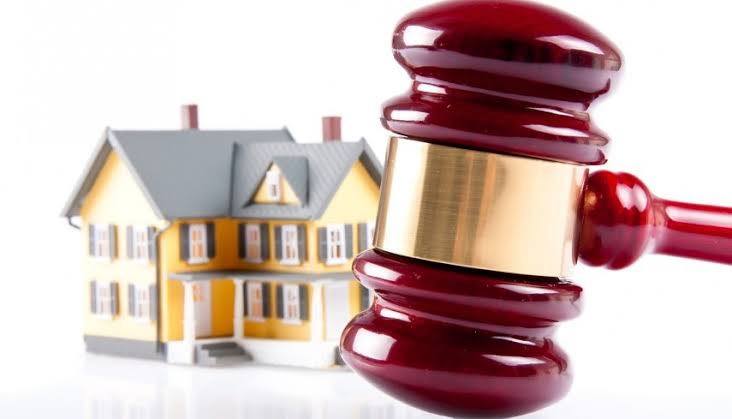 A Group of Ministers (GoM) headed by Union Home Minister Amit Shah will monitor the disposal of over 9,400 enemy properties, which the government estimates are worth about Rs 1 lakh crore.
Two committees headed by senior officials will be set up for the disposal of immovable enemy properties vested in the Custodian of Enemy Property for India under The Enemy Property Act.
What are enemy properties?
Properties that were left behind by the people who took citizenship of Pakistan and China.
There are 9,280 such properties left behind by Pakistani nationals and 126 by Chinese nationals.
Of the total properties left behind by those who took Pakistani citizenship, 4,991 are located in Uttar Pradesh, the highest in the country. West Bengal has 2,735 such estates and Delhi 487.
The highest number of properties left by Chinese nationals is in Meghalaya (57).
West Bengal has 29 such properties and Assam seven.
The estimated value of all enemy properties is approximately Rs 1 lakh crore.
Who oversees these properties?
Under the Defence of India Rules framed under the Defence of India Act, 1962, the Government of India took over the properties and companies of those who took Pakistani nationality.
These "enemy properties" were vested by the central government in the Custodian of Enemy Property for India
4. OPHICHTHUS KAILASHCHANDRAI: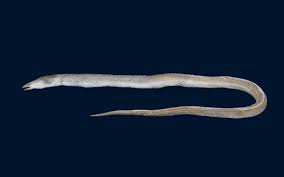 A new snake eel species residing in the Bay of Bengal has been discovered by the Estuarine Biology Regional Centre (EBRC) of the Zoological Survey of India (ZSI) at Gopalpur-on-sea in Odisha.
This new marine species has been named Ophichthus Kailashchandrai to honour the vast contributions of Dr Kailash Chandra, Director of Zoological Survey of India (ZSI), to Indian animal taxonomy.
Ophichthus kailashchandrai is the eighth species of the Ophichthus genus found on the Indian coast.
It is the fifth new species discovered by the Gopalpur ZSI in the last two years.
In 2019, two new species of marine eel, Gymnothorax andamanensesis and Gymnothorax smithi were been discovered by this ZSI centre.
5. Subhash Chandra Bose Aapda Prabandhan Puraskar: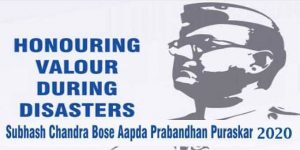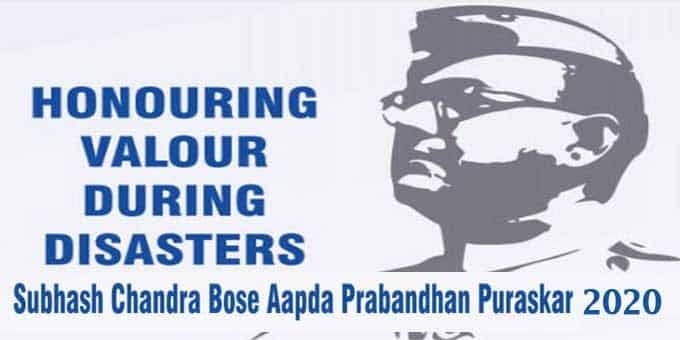 Subhash Chandra Bose Aapda Prabandhan Puraskar 2020 announced.
Awarded to recognise the excellent work done by individuals and institutions in India in the field of disaster management.
Announced every year on 23rd January, the birth anniversary of Netaji Subhash Chandra Bose.
If the awardee is an institution, it shall receive a certificate and a cash prize of Rs. 51 lakhs.
The Institution shall utilize this cash prize for Disaster Management related activities only.
If the awardee is an individual, the winner shall receive a certificate and a cash prize of Rs. 5.00 lakhs.
Only Indian nationals and Indian institutions can apply for the award.
6. NavIC (Navigation in Indian Constellation).: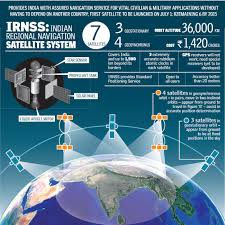 Qualcomm Technologies has unveiled mobile chipsets supporting the Indian regional satellite navigation system – NavIC (Navigation in Indian Constellation).
The release of chipsets will help accelerate the adoption of NavIC by smartphone Original Equipment Manufacturers (OEMs).
The OEMs can now release any new models for the Indian market which are NavIC enabled, thus eventually making NavIC as a standard feature in the upcoming handsets, applications, processors, etc.
Navigation with Indian Constellation (NavIC) is an independent regional navigation satellite system designed to provide position information in the Indian region and 1500 km around the Indian mainland.
IRNSS would provide two types of services, namely Standard Positioning Services available to all users and Restricted Services provided to authorised users.
7. Sagarmatha Sambaad: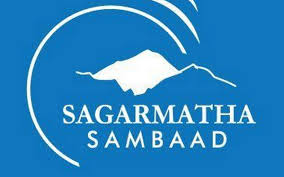 Nepal has invited the Prime Minister of India to Sagarmatha Sambad.
Besides many global figures, the event draws all the South Asian Association for Regional Cooperation (SAARC) leaders. Thus, it provides an opportunity to break the ice between India and Pakistan.
Sagarmatha Sambad is an initiative of the Government of Nepal to host a permanent biennial global dialogue starting from 2020.
It is expected to be the biggest diplomatic initiative in Nepal's recent history.
It was established in 2019 and is headquartered in Kathmandu (Nepal).
The Sambad (dialogue) is named after the world's tallest mountain Sagarmatha (Mt. Everest) which is also a symbol of friendship and is meant to promote the notions of the common good and collective well-being of humanity.
It is a multi-stakeholder dialogue forum committed to deliberate on the most prominent issues of global, regional and national significance.
The first edition of Sagarmatha Sambad will be held in Kathmandu from 2 to 4 April 2020 featuring the theme 'Climate Change, Mountains and the Future of Humanity'.
8. National Girl Child Day: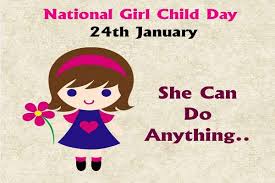 India celebrates National Girl Child Day on January 24 annually.
It was initiated by the Ministry of Women and Child Development in 2008.
The aim of the day is to spread awareness about inequalities faced by girls in the country.
It also promotes awareness about the rights of the girl child.
Also, it increases the importance of health, education and nutrition of girl child.
The National Girl Child Day also spreads various atrocities faced by girls in their lives.
The international day of girl child is celebrated on October 11 every year.
Sex Ratio is the ratio of male to the female population.
The sex ratio of the entire world is 101 males to 100 females (2018 estimate).
In India according to the Census 2011, the sex ratio was 108.9.
It has been increasing since 1961.
It was 102.4 in 1961, 104.2 in 1980 and 107.5 in 2001.
9. National Data and Analytics Platform (NDAP):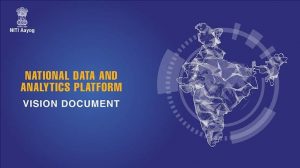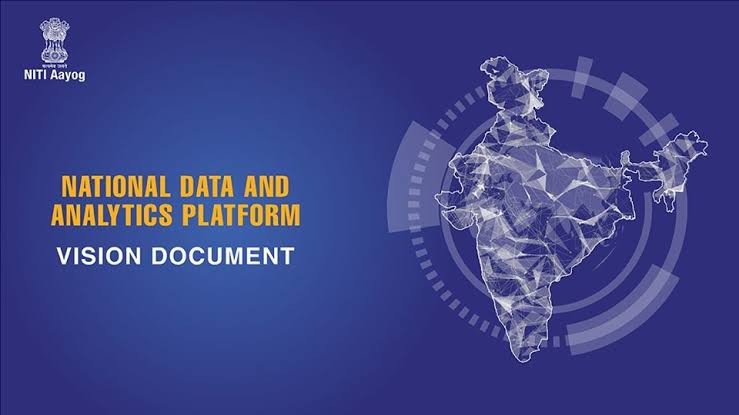 NITI Aayog released its vision for the National Data and Analytics Platform (NDAP).
The platform aims to democratize access to publicly available government data.
It will host the latest datasets from various government websites, present them coherently, and provide tools for analytics and visualization.
NDAP will follow a user-centric approach and will enable data access in a simple and intuitive portal tailored to the needs of a variety of stakeholders.
The development of NDAP will take place over a period of one year.
The first version of the platform is expected to be launched in 2021.
Other important current affairs:
1. Amnesty International India released a report titled "Troll Patrol India: Exposing Online Abuse Faced by Women Politicians in India".
The report analysed more than 114,000 tweets sent to 95 women politicians in the three months during and after last year's general elections in India.
The research found that women are targeted with abuse online not just for their opinions – but also for various identities, such as gender, religion, caste, and marital status.
Indian women politicians face substantially higher abuse on Twitter than their counterparts in the U.S. and the U.K.
Around 13.8% of the tweets in the study were either "problematic" or "abusive".
Problematic content was defined as tweets that contain hurtful or hostile content, especially if repeated to an individual on multiple occasions but do not necessarily meet the threshold of abuse.
While all women are targeted, Muslim women politicians faced 55% more abuse than others.
Women from marginalised castes, unmarried women, and those from non-BJP parties faced a disproportionate share of abuse.
2. In the past few days, there has been a controversy about whether the tune 'Abide With Me', which is a part of the Beating Retreat celebrations that take place post-Republic Day, would be played this year or not.
The song 'Abide With Me' was written by Henry Francis Lyte, a Scottish poet, and hymnologist, in 1847. The tune became popular in the trenches during World War I.
In India, the tune achieved significance after it was propagated by Mahatma Gandhi. At Sabarmati Ashram in Ahmedabad, it remains a part of the 'Ashram Bhajanavali', alongside bhajans like "Vaishnav Jan Toh", "Raghupati Raghav raja ram", and "Lead kindly light India, this Christian hymn has been played as the concluding piece of the Beating Retreat ceremony – which takes place after Republic Day on January 29 – every year at Vijay Chowk, since 1950.
3. India has stepped in to help the Maldives tackle a recent outbreak of measles.
The Indian Embassy in Male recently handed over 30,000 doses of measles and rubella (MR) vaccine to the Maldivian Health Ministry.
The outbreak comes less than three years after the World Health Organisation declared the Maldives measles-free.
The Indian government's initiative comes even as the two countries implement the Memorandum of Understanding on Health cooperation — signed during Prime Minister Narendra Modi's visit to Male in June 2019.
Secretary-level delegations met in Male early January to draw a roadmap for cooperation, in capacity building and training of doctors and medical professionals, disease surveillance, training of mental health professionals, setting up of digital health capacities in the Maldives.
4. The International Court of Justice (ICJ) has given its verdict on the Rohingya crisis.
The ruling of the court is binding on Myanmar, and cannot be appealed.
The government of Myanmar should immediately take "all measures within its power" to prevent atrocities against members of the minority Rohingya Muslim community.
This is to be done in accordance with its obligations under the Convention on the Prevention and Punishment of the Crime of Genocide.
Myanmar shall ensure that its military or any irregular armed units within its control, do not commit any of the acts described above, or conspire to commit, direct, attempt to commit, or be complicit in genocide.
Myanmar shall take "effective measures to prevent the destruction and ensure the preservation of evidence related to allegations of acts" of genocide.
5. The High Court of Tripura has held that posting on social media was virtually the same as a fundamental right applicable to all citizens, including government employees.
It also asserted that government servants are entitled to hold and express their political beliefs, subject to the restrictions laid under the Tripura Civil Services (Conduct) Rules, 1988.
In another significant judgement, the High Court of Tripura ordered the police to refrain from prosecuting the activist who was arrested over a social media post where he criticised online campaign in support of the Citizenship Amendment Act (CAA), 2019 and warned people against it.
6. A local non-governmental organization (NGO) has proposed mass plantation of exotic trees in the Nilgiris.
An exotic plant is a plant that has been introduced to an area from outside its native range, either purposefully or accidentally.
Conservationists argue that plantation of exotic trees will have a huge impact on soil chemistry, wildlife and is harmful to the environment in the long term.
When exotics take root in a particular area, they increase the water demand in that region, impacting not just the Nilgiris but other districts further downstream that rely on rivers emanating from the hills.
7. Rising CO2 Levels may Double Floods:
The number of intense "hydro-meteorological" disasters could increase by 5.4% annually for an average country facing annually nearly one "extreme disaster".
Hydrometeorological disasters include floods, droughts, hurricanes, tornadoes, landslides, etc.
Extreme disaster is termed as one that causes 100 or more fatalities and/or affects 1,000 or more people).
The risk of extreme floods or storms could double every 13 years at the rate carbon-dioxide concentrations are building up in the atmosphere.
8. Recently, the High Court of Karnataka has directed the State government to stop all the developmental activities being undertaken at Karwar port under the Sagarmala project.
Karwar is located in Uttar Kannada district at the Southern side of the Kali River.
It is the only all-weather natural port out of 10 minor ports of Karnataka.
It is sandwiched between the Arabian sea on one side and the Western Ghats on the other.
It is known as Kashmir of Karnataka as it is blessed with a wide variety of flora and fauna