Daily Current Affairs for Government Exams:
Today Current Affairs: 5th December 2020 for UPSC IAS exams, State PSC exams, SSC CGL, State SSC, RRB, Railways, Banking Exam & IBPS, etc
Contents:
Surgery as part of Ayurveda
Monetary Policy: RBI
Lottery, Gambling, Betting Taxable under the GST Act
The Cancer Genome Atlas 2020 Conference:
Quantum Supremacy:
Ken-Betwa Interlinking Project Dam:
Other important current affairs:
1.Surgery as part of Ayurveda: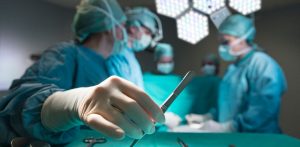 The government has notified compulsory surgical procedures for PG students of Ayurveda.
There are two branches of surgery in Ayurveda:
Shalya Tantra, which refers to general surgery, and
Shalakya Tantra pertains to surgeries related to the eyes, ears, nose, throat, and teeth.
All postgraduate students of Ayurveda have to study these courses, and some go on to specialize in these and become Ayurveda surgeons.
The 2016 regulations allow postgraduate students to specialise in Shalya Tantra, Shalakya Tantra, and Prasuti evam Stree Roga (Obstetrics and Gynecology), the three disciplines involving major surgical interventions.
Students of these three disciplines are granted MS (Master in Surgery in Ayurveda) degrees.
The notification mentions 58 surgical procedures that postgraduate students must train themselves in and acquire skills to perform independently.
The surgeries that have been mentioned in the notification are all that are already part of the Ayurveda course.
Now, the patients will know exactly what an Ayurveda doctor is capable of.
The skill sets have been defined.
This will remove question marks on the ability of an Ayurveda practitioner.
The notification has invited sharp criticism from the Indian Medical Association, which questioned the competence of Ayurveda practitioners to carry out these procedures, and called the notification an attempt at "mixopathy".
IMA doctors insist that they are not opposed to the practitioners of the ancient system of medicine.
But they say the new notification somehow gives the impression that the skills or training of the Ayurveda doctor in performing modern surgeries are the same as those practising modern medicine.
This, they say, is misleading, and an "encroachment into the jurisdiction and competencies of modern medicine".
2.Monetary Policy: RBI: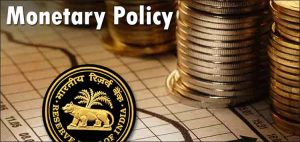 The Monetary Policy Committee (MPC) of the Reserve Bank of India (RBI) has left the repo rate unchanged and maintained an accommodative policy stance as it prioritized support for the economy's recovery over inflation amid the Covid-19 pandemic.
It has also announced various other liquidity management measures and steps to improve regulatory oversight of the financial system.
The MPC is a statutory and institutionalized framework under the RBI Act 1934, for maintaining price stability, while keeping in mind the objective of growth. It determines the policy interest rate (repo rate) required to achieve the inflation target (4%).
Repo Rate:
The MPC has kept the RBI's key lending rate, the repo rate, steady at 4% and reverse repo rate at 3.35%.
The repo rate, also known as the policy rate, is the interest rate at which the RBI provides loans to banks.
The reverse repo is the rate at which commercial banks park their money with the central bank.
It has left key policy rates unchanged for the third time in a row in the wake of persistently high retail inflation, even as it pointed to the economy, which contracted in the last two quarters, showing signs of early recovery.
The central bank has slashed the repo rate by 115 basis points (bps) since late March to cushion the economy from the fallout of the Covid-19 and the resultant lockdowns.
Generally, a low repo rate translates into low cost loans for the general masses.
GDP Projections:
The real Gross Domestic Product (GDP) for FY 2020-21 has been projected at -7.5%.
Real GDP is an inflation-adjusted measure that reflects the value of all goods and services produced by an economy in a given year.
However, with the country gradually opening up after the lockdown and the improvement in activity in the second quarter, GDP is expected to expand by 0.1% in the December quarter and 0.7% in the March quarter.
GDP growth contracted by 23.9% in the Q1 of 2020 compared to the same period (April-June) in 2019.
3.Lottery, Gambling, Betting Taxable under the GST Act: SC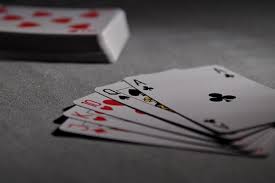 The Supreme Court (SC) has held that lottery, gambling and betting are taxable under the Goods and Services Tax (GST) Act, 2017.
The SC passed the order in a batch of pleas filed by various lottery dealers who argued that the Central government had wrongfully classified lottery as goods.
Challenging Section 2 (52) of the 2017 Act and notifications levying tax on lottery, petitioners contended that the law was violative of the fundamental rights and contrary to the SC judgment (Sunrise Associates Vs.
Government of NCT of Delhi 2006) that held that lotteries were merely actionable claims and cannot be defined as 'goods'.
Judgement:
Lottery, betting and gambling are actionable claims and come within the definition of goods under Section 2 (52) of the Central Goods and Services Tax Act, 2017.
The levy of GST on lotteries does not amount to hostile discrimination.
As per Schedule III of CGST Act 2017, actionable claims other than lottery, betting and gambling are neither treated as supply of goods nor a supply of services.
The Parliament has an absolute power to go for an inclusive definition of the term 'goods' to include actionable claims like lottery, gambling and betting.
Article 246A of the Constitution fully empowers the Parliament to make laws with respect to goods and services tax and expansive definition of goods given in Section 2 (52) cannot be said to be not in accord with the constitutional provisions.
4.The Cancer Genome Atlas 2020 Conference: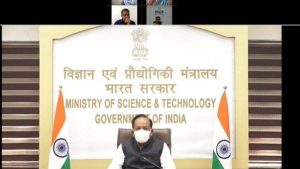 The Minister of Science and Technology has virtually inaugurated the 2nd TCGA (The Cancer Genome Atlas) 2020 Conference in New Delhi.
The Conference brings together scientists and clinicians from across the globe to build Indian Cancer Genome Atlas (ICGA).
Indian Cancer Genome Atlas (ICGA):
It aims to create indigenous, open-source and comprehensive database of molecular profiles of all cancers prevalent in Indian population.
Diverse molecular mechanisms including genetic and lifestyle factors contribute to cancer, posing significant challenges to treatment.
Therefore, it is necessary to better understand the underlying factors patient by patient.
About TCGA:
It is a landmark cancer genomics program that molecularly characterized over 20,000 primary cancer and matched normal samples spanning 33 cancer types.
Genomics aims to sequence, assemble, and analyse the structure and function of genomes.
Genome is all genetic material of an organism. It consists of DNA (or RNA in RNA viruses).
TCGA is a joint effort of the National Cancer Institute (NCI) and the National Human Genome Research Institute (NHGRI), which are both part of the National Institutes of Health, U.S. Department of Health and Human Services. It was started in 2006.
TCGA generated a huge amount of genomic, epigenomic, transcriptomic, and proteomic data.
Transcriptomics technologies are the techniques used to study an organism's transcriptome, the sum of all of its RNA transcripts.
A Proteome is a set of proteins produced in an organism.
This data has led to improvements in the ability to diagnose, treat, and prevent cancer.
On similar lines, the establishment of an 'Indian Cancer Genomics Atlas (ICGA)' has been initiated by a consortium of key stakeholders in India led by Council Of Scientific And Industrial Research, Government of
India in which several government agencies, cancer hospitals, academic institutions and private sector are partners.
5.Quantum Supremacy: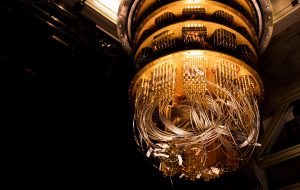 China Claims Quantum Supremacy With Computer 10 Billion Times Faster Than Google's Prototype.
Google said last year it has built a computer that could perform a computation in 200 seconds that would take the fastest supercomputers 10,000 years.
Quantum Supremacy:
It is a term proposed in 2012 by John Preskill, professor of theoretical physics at the California Institute of Technology.
It describes the point where quantum computers can do things that classical computers cannot.
Superposition and entanglement are what give quantum computers the ability to process so much more information so much faster.
Differences between a standard computer and a quantum computer:
A classical computer performs calculations using bits that is 0 representing off and 1 representing on.
It uses transistors to process information in the form of sequences of zeros and ones called computer binary language. More transistors more processing ability.
A quantum computer uses the laws of quantum mechanics. Here, different states can be achieved in particles due to their internal angular momentum called spin. The two states 0 and 1 can be represented in the spin of the particle.
Thus, in a classical computer information is expressed through single number either 0 or 1.
A quantum computer uses qubits which is described as a 0 and 1 at the same time giving us more processing power.
6.Ken-Betwa Interlinking Project Dam: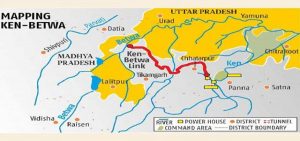 An expert panel of India's environment ministry has deferred environment clearance for the Lower Orr Dam, which is part of the Ken-Betwa river interlinking project, and sought fresh data to decide whether a new public hearing is expected for the project or not.
About Ken- Betwa project:
Conceived as a two-part project, this is the country's first river interlinking project.
It is perceived as a model plan for similar interstate river transfer missions.
The project aims to transfer surplus water from the Ken river in MP to Betwa in UP to irrigate the drought-prone Bundelkhand region spread across the districts of two states mainly Jhansi, Banda, Lalitpur and Mahoba districts of UP and Tikamgarh, Panna and Chhatarpur districts of MP.
Ken and Betwa rivers originate in MP and are the tributaries of Yamuna.
Ken meets with Yamuna in Banda district of UP and with Betwa in Hamirpur district of UP.
Rajghat, Paricha and Matatila dams are over Betwa river.
Ken River passes through Panna tiger reserve.
Other important current affairs:
1.The Supreme Court (SC) has asked the States and Union Territories Governments to ensure that CCTV (closed-circuit television) cameras are installed in each and every Police Station.
2015: In the case of D K Basu vs State of West Bengal, the SC directed that CCTVs should be installed in every police station and prison to check human rights abuses.
2018: The SC asked the Ministry of Home Affairs to set up a Central Oversight Body (COB) to implement the plan of action with respect to videography in the crime scene during investigation.
Recently, the SC has found that the majority of the states and UTs lack the details of installing CCTVs in police stations.
Latest Directions:

States and UTs should ensure that CCTV cameras are installed at each and every police station, at all entry and exit points, main gate, lock-ups, corridors, lobby and reception as also areas outside the lock-up rooms so that no part is left uncovered.
CCTV systems must be equipped with night vision and have audio as well as video footage and it shall be mandatory for the Centre, states and UTs to purchase such systems which allow storage of data for maximum period possible, at least one year.
The Centre should install CCTV cameras and recording equipment at the offices of investigating agencies, including the Central Bureau of Investigations (CBI), the Enforcement Directorate (ED) and National Investigation Agency (NIA), which conduct interrogations and have the power of arrest.
Oversight Bodies should be extended to state and district level.
2.The International Union for Conservation of Nature (IUCN) has highlighted that Australia's Great Barrier Reef is in a critical state and deteriorating as climate change warms up the waters in which it lies.
Great Barrier Reef: It is the world's most extensive and spectacular coral reef ecosystem composed of over 2,900 individual reefs and 900 islands.
The reef is located in the Coral Sea (North-East Coast), off the coast of Queensland, Australia.
It can be seen from outer space and is the world's biggest single structure made by living organisms.
This reef structure is composed of and built by billions of tiny organisms, known as coral polyps.
They are made up of genetically identical organisms called polyps, which are tiny, soft-bodied organisms. At their base is a hard, protective limestone skeleton called a calicle, which forms the structure of coral reefs.
These polyps have microscopic algae called zooxanthellae living within their tissues.
The corals and algae have a mutualistic (symbiotic) relationship.
It was selected as a World Heritage Site in 1981.
3.The Ministry of Textiles has invited proposals to constitute a dedicated export promotion council for technical textiles.
Exporter associations and trade bodies registered under the Companies Act or Society Registration Act can submit proposals by December 15.
The Cabinet Committee on Economic Affairs, in February this year, gave its approval to set up a National Technical Textiles Mission, with a four-year implementation period.
The export promotion council for technical textiles is one of the components of the mission.
The technical textiles industry in India:

Annual technical textile exports are now worth ₹14,000 crore.
The government had set a target market size of $350 billion for technical textiles by 2024-2025 from the current $167 billion for the textile and clothing sector.
4.Ranjitsinh Disale, a primary teacher from Maharashtra's Solapur, has won the Global Teacher Prize 2020.
Global Teacher Prize:

It is a 1 million dollar award presented annually to an exceptional teacher who has made an outstanding contribution to their profession.
Founder: Varkey Foundation, which is a global charitable foundation focused on improving the standards of education. The award is organised in partnership with UNESCO.
Objective:

It serves to underline the importance of educators and the fact that, throughout the world, their efforts deserve to be recognised and celebrated.
It seeks to acknowledge the impacts of the very best teachers not only on their students but on the communities around them.
An inadequate education is a major factor behind the social, political, economic and health issues faced by the world today. Education has the power to reduce poverty, prejudice and conflict.

Ranjitsinh Disale's Contribution:

He changed a dilapidated school to a school which went on to become the first in Maharashtra to introduce Quick Response (QR) Codes.
5.On December 15, Prime Minister Narendra Modi will lay the foundation stone for the 30,000 MW project in Gujarat's Kutch district, billed as the largest of its kind in the world.
The renewable energy park will have two zones:

A 49,600-hectare hybrid park zone that will accommodate wind and solar power plants of 24,800 MW capacities.
An exclusive wind park zone spread over 23,000 hectares.

Strategic location:

The project site is about 25 km from Khavda, which is the last point that can be accessed by civilians in the area.
The exclusive wind park zone will come up within 1-6 km of the international border.
The hybrid park zone will be located 6 km from the Indo-Pak border.
This site has been chosen because this is a complete wasteland and windmills put near the border also act as a boundary.
6.The Singapore Food Agency (SFA) approved this week the sale of a lab-grown meat product.
In its June 2020 Food Outlook Report, the UN Food and Agriculture Organisation (FAO) stated that the world meat output was set to contract row to 333 million tonnes, 1.7% less than in 2019.
The disruption has been caused mainly by Covid-19, but it has added to already widespread fears about zoonotic diseases, especially African swine fever and highly pathogenic avian influenza.
This provides an opportunity to the alternative meat industry
The latter is made from plant sources such as soy or pea protein, while cultured meat is grown directly from cells in a laboratory.
Both have the same objective: to offer alternatives to traditional meat products that could feed a lot more people, reduce the threat of zoonotic diseases, and mitigate the environmental impact of meat consumption.
In terms of cellular structure, cultured or cultivated meat is the same as conventional meat except that cultured meat does not come directly from animals.
Benefits of cultivated meat:

Since cultivated meat is created in clean facilities, the risk of contamination by pathogens such as salmonella and E coli, which may be present in traditional slaughterhouses and meat-packing factories, is significantly reduced.
It does not require antibiotics either, unlike animals raised for meat, thereby reducing the threat posed to public health by growing antibiotic resistance.