Plan To Amend The Wildlife Act: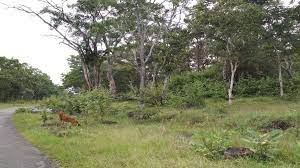 In December 2021, the Union environment ministry announced a plan to amend the Wildlife Act.
The Act has been amended several times, in 1982, 1986, 1991, 1993, 2002, 2006 and 2013.
The proposed amendment is likely the most expansive so far in scope: it covers more areas of legislation, from trade in wild species to permitting filmmaking in protected areas and controlling the spread of invasive species.
The Bill increases penalties for wildlife crimes. For example, offences that attracted a fine of Rs 25,000 now attract Rs 1 lakh.
There's a new and separate chapter on regulating species involved in international trade according to the CITES treaty.
The Bill prohibits possessing, trading and breeding species without prior permissions from CITES authorities.
The Bill also recognises threats that invasive alien species pose.
The Wild Life Act provides for:
state wildlife advisory boards,
regulations for hunting wild animals and birds
establishment of sanctuaries and national parks
regulations for trade in wild animals, animal products and trophies
judicially imposed penalties for violating the Act
Harming endangered species listed in Schedule I of the Act is prohibited throughout India.
Hunting species, like those requiring special protection (Schedule II), big game (Schedule III), and small game (Schedule IV), is regulated through licensing.
A few species classified as vermin (Schedule V), may be hunted without restrictions.
Wildlife wardens and their staff administer the act.
An amendment to the Act in 1982, introduced a provision permitting the capture and transportation of wild animals for the scientific management of the animal population.