Asian Development Outlook (ADO) 2021: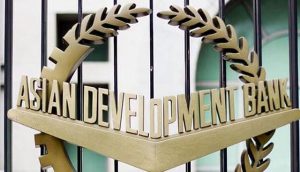 According to the report Asian Development Outlook (ADO) 2021, the second wave of Covid-19 can put India's economic recovery at "risk".
ADO is a series of annual economic reports on the Developing Member Countries (DMCs) of the Asian Development Bank (ADB).
GDP Projections:
For India:
Gross Domestic Product (GDP) will rebound strongly by 11% in Fiscal Year (FY) 2021-22 due to continued economic recovery boosted by increased public investment, vaccine rollout, and a surge in domestic demand.
India's economic growth to moderate to 7% in FY 2022-23.
The economy is expected to have contracted by 8% in FY 2020-21 in line with the government's second advance estimate.
For Developing Asia:
The economic growth is set to rebound to 7.3% in 2021-22. This follows a 0.2% contraction last year.
Developing Asia comprises 46 members of the ADB list on the basis of the geographic group.
These include newly industrialized economies, countries in Central Asia, East Asia, South Asia, Southeast Asia, and the Pacific.
India is also part of Developing Asia.