Biotech-KISAN Scheme: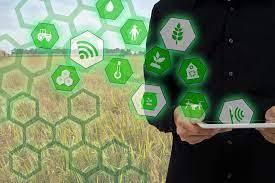 Biotech-KISAN Scheme has been successful in providing benefits to over 1 lakh 60 thousand farmers in the last one year.
Biotech-KISAN scheme is a farmer-centric scheme for farmers, launched in 2017, developed by and with farmers under the Department of Biotechnology, Ministry of Science and Technology.
It is a pan-India program, following a hub-and-spoke model and stimulates entrepreneurship and innovation in farmers and empowers women farmers.
It has a unique feature to identify and promote local farm leadership in both genders.
Such leadership helps to develop science-based farming besides facilitating the transfer of knowledge.
Biotech-KISAN Hubs have been established covering all 15 agroclimatic zones and Aspirational Districts in the country.
The programme links available science and technology to the farm by first understanding the problem of the local farmer and then providing scientific solutions to those problems.
The Biotech-KISAN hubs are expected to fulfill the technology required to generate agriculture and bio-resource related jobs and better livelihood ensuring biotechnological benefits to small and marginal farmers.