'Call Before u Dig' (CBuD) App: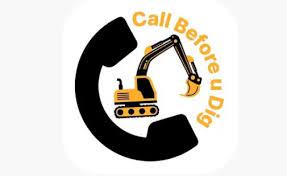 The Prime Minister of India during the inauguration of the new International Telecommunication Union (ITU) Area office and Innovation Centre launched the 'Call Before u Dig' (CBuD) app, to facilitate coordination between excavation agencies.
Call Before u Dig (CBuD) app is to prevent damage to underlying assets like optical fibre cables that occurs because of uncoordinated digging and excavation, leading to losses of about Rs 3,000 crore every year.
The CBuD app will connect excavators and asset owners through SMS/Email notifications and click-to-call so that there are planned excavations in the country while ensuring the safety of underground assets.
It aims to give excavating companies a point of contact, where they can inquire about existing subsurface utilities before starting excavation work.
Utility owners can also find out about impending work at the location.
It is an initiative of the Department of Telecommunications, Ministry of Communications.