CCI Penalty On Google: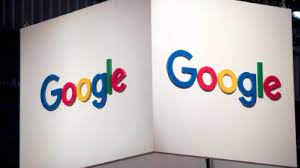 The Competition Commission of India (CCI) has imposed a penalty of Rs. 936.44 crores on Alphabet-owned Google for "abusing its dominant position" in markets related to the Android mobile device ecosystem.
The CCI ordered an investigation into Google Unfair Business Practices in 2019 after consumers complained about Android-based smartphones.
The allegations against Google were based on two agreements between Original Equipment Manufacturers (OEMs) of Android OS and Google — the Mobile Application Distribution Agreement (MADA) and the Anti-Fragmentation Agreement (AFA).
The CCI stated that Google contravened competition law due to mandatory pre-installation of the entire Google Mobile Suite (GMS) under MADA and there was no option to uninstall the same.
GMS is a collection of Google applications and Application Programming Interface (APIs) that help support functionality across devices.
GMS includes Google's key offerings such as Google Search, Google Chrome, YouTube, Play Store, and Google Maps.
This action of Google amounted to imposition of unfair conditions on the device manufacturers and thereby violated Section 4 of the competition Act.
Section 4 of the Competition Act is related to abuse of dominant position.
Competition Commission of India (CCI):
Competition Commission of India (CCI) is a statutory body of the Government of India responsible for enforcing the Competition Act, 2002, it was duly constituted in March 2009.
The Monopolies and Restrictive Trade Practices Act, 1969 (MRTP Act) was repealed and replaced by the Competition Act, 2002, on the recommendations of the Raghavan committee.