Debt Relief For a Green And Inclusive Recovery: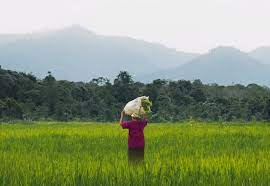 Reports by Debt Relief for a Green and Inclusive Recovery (DRGR) show that the debt of emerging markets & developing economies rose by 178% from 2008-2022.
Reports findings: –
The sovereign debt of emerging markets and developing economies (EDME) increased by 178 per cent, from $1.4 trillion to $3.9 trillion, between 2008-2021.
Global South is staring at a debt crisis, but the "Common Framework" created to provide debt relief has serious shortcomings.
EDMEs are seeing weakened economic growth due to a slow recovery from the COVID-19 pandemic as well as high food and energy prices fuelled by Russia's war in Ukraine.
Escalating climate impacts have added to the financial burden of these countries.
A strong US dollar and depreciating currencies for many EMDEs have exacerbated the problem.
These shocks have weakened economic growth and ballooned debt burdens.
The authors of the new report called for a reform of the Common Framework.
Debt Relief for a Green and Inclusive Recovery (DRGR):-
The Debt Relief for Green and Inclusive Recovery (DRGR) Project is a collaboration between the Boston University Global Development Center, Heinrich-Böll-Stiftung and the Centre for Sustainable Finance, SOAS University of London.
Objective is to advance innovative solutions to address the looming sovereign debt crisis.