India's External Debt: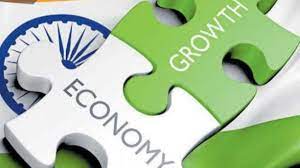 As per the External Debt management Unit.India's external debt rose to US$ 620.7 bnas on March 2022 (an increase of over 8% compared to the previous year)
A country's gross external debt is the liabilities that are borrowed from outside the country and have to be paid back in the same currency.
The debtors can be governments, corporations or citizens.
External debt may be denominated in domestic or foreign currency. (Most of India's external debt is linked to the U.S. dollar).
External debt is classified as:
External Commercial Borrowing
Currency Convertible Bonds
Government Borrowings (sovereign debt)
NRI deposits