Discontinuation Of I-CRR : RBI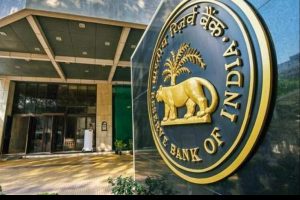 The Reserve Bank of India (RBI) announced that it would discontinue the Incremental Cash Reserve Ratio (I-CRR) in a phased manner.
The central bank will release the amount that banks have maintained under I-CRR in stages.
The discontinuation of the I-CRR will be implemented in stages to ensure a smooth transition and prevent sudden shocks to the system's liquidity.
In the first and second stages of the I-CRR reversal, 25 % of each of the Banks' impounded funds will be released.
The remaining 50% of the balance will be released in the third stage.
This measured approach aims to ensure that banks have sufficient liquidity to meet increased credit demand during the upcoming festival season.
 I-CRR:
On 10th August 2023, following the announcement of the monetary policy and the demonetization of Rs 2000 notes, the RBI declared that banks would be required to maintain an Incremental Cash Reserve Ratio (I-CRR) of 10% on the increase in their Net Demand and Time Liabilities (NDTL).
NDTL is the difference between the sum of demand and time liabilities (deposits) of a bank (with the public or the other bank) and the deposits in the form of assets held by the other banks.
Stated that it would review it in September 2023, or earlier.
The RBI introduced the I-CRR as a temporary measure to manage excess Liquidity in the banking system.
Several factors contributed to the Surplus Liquidity, including the demonetisation of Rs 2,000 banknotes.
RBI's surplus transfer to the government, increased government spending, and capital inflows.
This liquidity surge had the potential to disrupt price stability and financial stability, necessitating efficient liquidity management.