Surplus Transfer : RBI: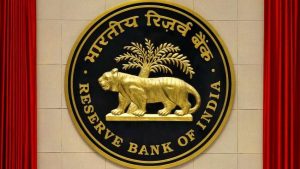 The Reserve Bank of India (RBI) announced a surplus transfer of ₹99,122 crore for the 9-month period from July 2020 to March 2021.
The higher-than-expected dividend or surplus transfer to the government comes as the government is expecting a sharp sequential fall in tax collections due to the severe second wave of COVID-19 which has forced lockdowns in several States.
This surplus likely reflects the central bank's higher income from their open market operations as well as receipts from FX sales.
The government had budgeted to receive a surplus of about ₹50,000 crores from the RBI to be accounted for in the budget estimates for 2021/22, while in the previous full accounting year, the RBI had transferred ₹57,128 crores as surplus.
Barring 2018/19, this is the highest ever transfer by the RBI in an accounting period. In FY19, ₹1.76 lakh crore was transferred to the government which included a one-time transfer of extra reserves.
The government is likely to find it challenging to meet its privatization and disinvestment target of $24 billion while goods and services tax (GST) revenues are also likely to fall.
The RBI also decided to maintain a Contingency Risk Buffer at 5.50% in line with recommendations of the Bimal Jalan Committee report.
RBI will move to an April to March accounting year from 2021/22, from a July to June year.