World Bee Day: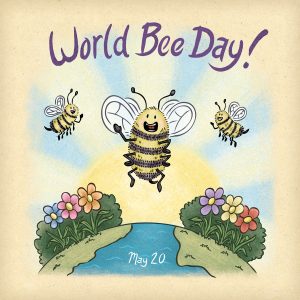 On the occasion of World Bee Day, Union Agriculture Minister launched the project to establish a regional honey quality testing laboratory at the Indian Agricultural Research Institute (IARI), Pusa, New Delhi.
It has been set up for quality testing of honey and other products of beekeeping under the National Beekeeping and Honey Mission.
300 crore has been approved for the overall promotion of National Beekeeping & Honey Mission (NBHM), development of scientific beekeeping, and achieving the target of "sweet revolution". Besides, Rs 500 crore has been allocated to NBHM by the Centre under the Atmanirbhar Bharat Campaign.
A world-class state of art Honey Testing Lab has been established at the National Dairy Development Board (NDDB), Anand with the help of Rs 5 crore.
The UN has designated 20 May as World Bee Day. The fourth observance of World Bee Day was celebrated by the FAO on 20 May 2021 under the theme "Bee engaged – Build Back Better for Bees".