Marginal Cost Of Funds-Based Lending Rates Raised: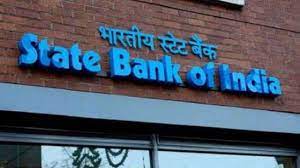 State Bank of India (SBI) raised the marginal cost of funds-based lending rates (MCLR) for the first time in three years, signalling that the soft rates regime that has prevailed since 2019 may be over.
SBI raised the MCLR by 10 basis points (bps) across tenures to 7.1% (from 7% earlier); it is now slightly lower than the 7.25% at HDFC Bank, Punjab National Bank, and ICICI Bank.
MCLR, which RBI instituted with effect from April 1, 2016, is the lowest interest rate that a bank or lender can offer. It is applicable to fresh corporate loans and floating rate loans taken before October 2019.
RBI then switched to the external benchmark linked lending rate (EBLR) system where lending rate is linked to benchmark rates like repo or Treasury Bill rates.
As a result of the increase in MCLR, borrowers who have taken home, vehicle, and personal loans will find their equated monthly instalments (EMIs) rising in the coming months.