The Draft Cinematograph (Amendment) Bill 2021::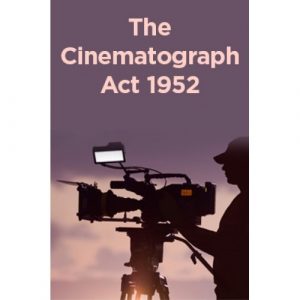 The Standing Committee on Information and Technology has conveyed its discontent to the Ministry of Information and Broadcasting on the "super censorship" clause introduced in the draft Cinematograph (Amendment) Bill 2021.
Cause of concern:
In the draft, there is a provision which allows the government to order recertification for a film already certified by the Central Board of Film Certification (CBFC).
The government says the clause would only be invoked if the content of a film impinged on security and integrity of the nation.
Key Provisions in the draft bill:
Age-based certification: It seeks to introduce age-based categorisation and classification. It proposes to divide the existing categories (U, U/A and A) into further age-based groups: U/A 7+, U/A 13+ and U/A 16+.
Provision against piracy: At present, there are no enabling provisions to check film piracy. Violation shall be punishable with imprisonment and fine.
Eternal certificate: It proposes to certify films for perpetuity. Currently a certificate issued by the CBFC is valid only for 10 years.