Environmental Performance Index (EPI) 2022: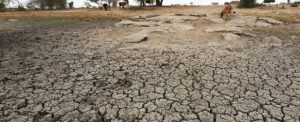 The newly released Environmental Performance Index (EPI) 2022, measured by Yale and Columbia universities, ranks India at the bottom position among 180 countries.
The EPI is an international ranking system of countries based on their environmental health.
It is a biennial index, first started in 2002 as the Environment Sustainability Index by the World Economic Forum in collaboration with the Yale Center for Environmental Law and Policy and Columbia University Center for International Earth Information Network.
EPI 2022 uses 40 performance indicators to assess and rank 180 countries.
The 40 indicators are under the broad categories of climate change performance, environmental health, and ecosystem vitality.
With a rank of 180 and a score of 18.9, India has fallen from rank 168 and a score of 27.6 in 2020. India comes after Pakistan, Bangladesh, Vietnam and Myanmar, the poorest performers. Denmark tops the list with a score of 77.9.
The Environment Ministry of India has issued a rebuttal saying the indicators used in the assessment are based on "unfounded assumptions".