Ex VINBAX 2022: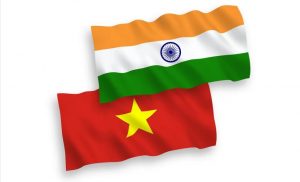 The 3rd Edition of Vietnam-India Bilateral Army Exercise "Ex VINBAX 2022" began at Chandimandir. It will continue till 20th August.
The exercise is a sequel to a previously conducted bilateral exercise in Vietnam in 2019 and a major milestone in strengthening the bilateral relations between India and Vietnam.
India and Vietnam share a Comprehensive Strategic Partnership and defence cooperation is a key pillar of this partnership.
Vietnam is an important partner in India's Act East policy and the Indo-Pacific vision.
The theme of Ex VINBAX – 2022 is the employment and deployment of an Engineer Company and a Medical Team as part of the United Nations Contingent for Peace Keeping Operations.