Expansion Of National Investment And Infrastructure Fund: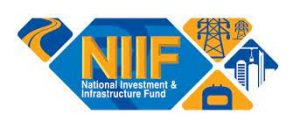 The Union Finance Minister has recently urged the National Investment and Infrastructure Fund (NIIF) to expand its operations and explore ways to crowd in private capital for projects under the National Infrastructure Pipeline, PM Gati Shakti and National Infrastructure Corridor
NIIF is an investor-owned fund manager, anchored by the Government of India (GoI) in collaboration with leading global and domestic institutional investors.
The Indian government has 49 % stake in NIIF with the rest held by marquee foreign and domestic investors.
NIIF was set up as an alternative investment fund (AIF) in 2015 with a planned corpus of ₹40,000 crore.
Headquarters: Mumbai.
Objective: To provide long-term capital to the country's infrastructure sector.
NIIF currently manages three funds each with its distinctive investment mandate namely

(1) Master fund,
(2) Fund Of Funds and
(3) Strategic Fund.

The funds are registered as Alternative Investment Fund (AIF) with the Securities and Exchange Board of India (SEBI).