Fifth Edition Of The Women Transforming India Awards: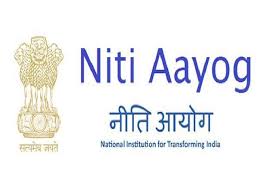 WEP is an initiative by the NITI Aayog to promote and support aspiring as well as established women entrepreneurs in India, assisting them in their journey from starting up to scaling up and expanding their ventures.
The idea of the Platform was first proposed by Amitabh Kant, CEO, NITI Aayog who announced the WEP at the conclusion of the 8th Global Entrepreneurship Summit (GES) in 2017, to help resolve the information asymmetry that exists in the ecosystem.
The platform works to strengthen industry linkages and increase awareness of the women entrepreneurs regarding the existing programmes and services.
Through its partnerships, services are provided in 6 main focus areas: Community and Networking, Funding and Financial Assistance, Incubation and Acceleration, Compliance and Tax Assistance, Entrepreneur Skilling and Mentorship and Marketing Assistance.
Over 900 women entrepreneurs have benefitted through 77 programmes and events hosted on the platform.ITI Aayog's Women Entrepreneurship Platform (WEP) organized the fifth edition of the Women Transforming India Awards (WTI).
The WTI Awards 2021 were conferred upon 75 women achievers to celebrate their contribution towards a 'Sashakt Aur Samarth Bharat'.
The Women Entrepreneurship Platform (WEP) anthem titled 'Nari Shakti'-written, composed and sung by Kailash Kher was presented at the event.
The WTI Awards is NITI Aayog's annual initiative to highlight the commendable and ground-breaking endeavours of India's women leaders and change-makers.
Since 2018, the Awards have been hosted under the aegis of NITI Aayog's Women Entrepreneurship Platform (WEP), with a special focus on entrepreneurship.