India Smart Cities Awards 2020: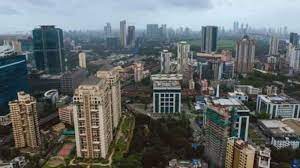 The Union ministry of housing and urban affairs has released the list of India smart cities awards (ISCA) 2020.
Uttar Pradesh emerged on the top among all states, followed by Madhya Pradesh and Tamil Nadu.
Indore (Madhya Pradesh) and Surat (Gujarat) won the award jointly for their overall development.
Ahmedabad bagged the 'Smart Cities Leadership Award' and Chandigarh, the award for union territories, while Indore won the "Innovative Idea Award".
Parameters used for ranking:
These rankings were arrived at by the government on the basis of several parameters such as social aspects, governance, culture, urban environment, sanitation, economy, built environment, water, urban mobility.
For the year of the pandemic, additional parameters of sustainable business model of Integrated Command and Control Centres and innovation in Covid-19 management were also counted for the awards.
Smart Cities mission:
GoI launched the smart cities mission in 2015.
The objective is to integrate city functions, utilize scarce resources more efficiently, and improve the quality of life of citizens.
It is a Centrally Sponsored Scheme.